I am so sick of the wind. Is this the windiest spring on record? I don't know, you tell me Cheryl Scott...
I fished 4/19 at the pond of five that gave the biggest crappies on Sunday. I was using the usual, Crappie Sliders and it was pretty slow. I had a break off and after retying, decided to try these Strike King Mr. Crappie lures I bought a few weeks ago.
Not my photo, but the ones on the bottom are the ones I purchased. (well, actually got for free with my Dick's credit card bucks)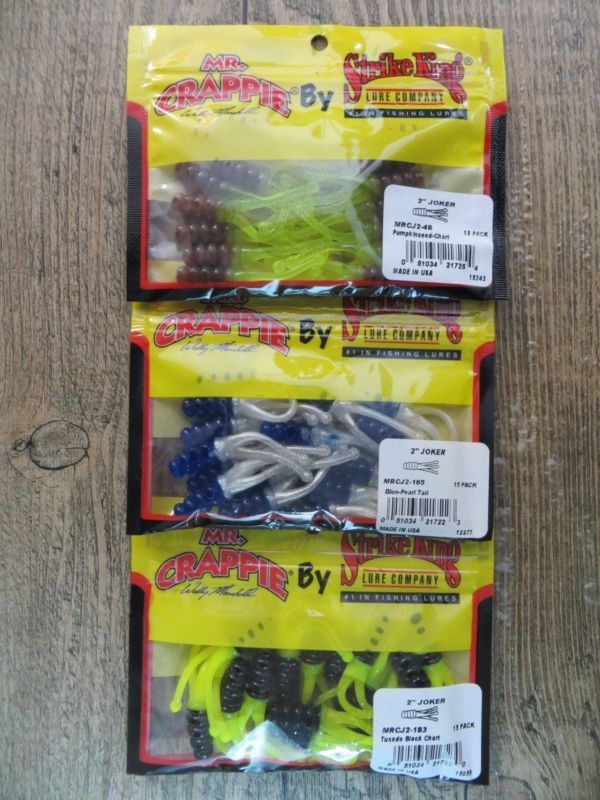 They are called The
I got a crappie on my first cast, then proceeded to do the "fish every cast thing". Wow!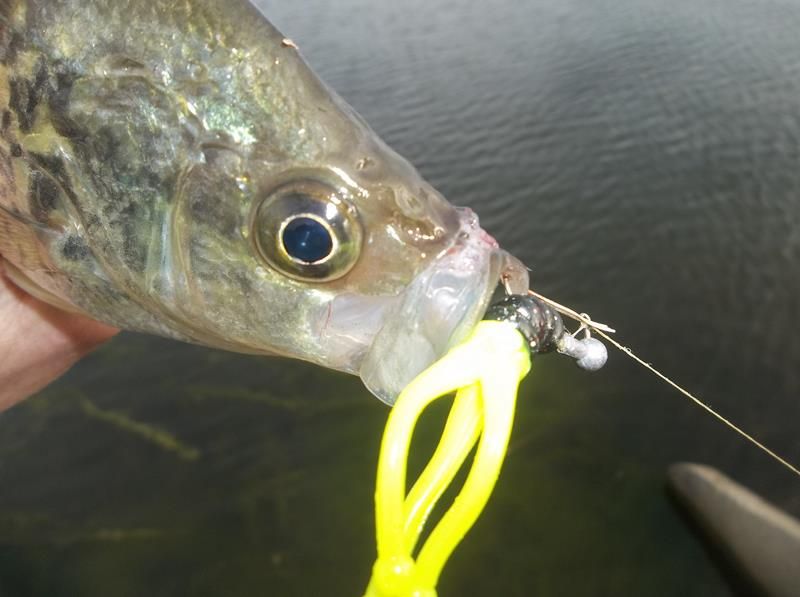 Next I tried another Mr. Crappie called:
It worked quite well too but not as hot as the joker. After 16 landed fish, the bite went deader than when I first arrived. That told me that the fish were not present in #s when I was casting the Crappie Sliders and that coincedentally a school moved in right at the time I switched to the Mr. Crappie lures. Regardless, the lures worked great and are further proof that crappies are really dumb creatures.
Just before dark, I tried the Jokers at the Mud Pipe pond and the mud crappies went bonkers for them too.
They are much more durable than Sliders, so I'll be using them more often in the future.