I have been chasing pike hard for the last month and half at Delavan and the results have not been great. I have not had a report in a while because I unfortunately have not had much to report on. Finally got a few to cooperate and as a bonus got a vacationing Floridian on the brag board with the biggest pike of year thus far.
One of the smallest ones caught that day (24") and the sores that I have been concerned about seemed to be healing up on this guy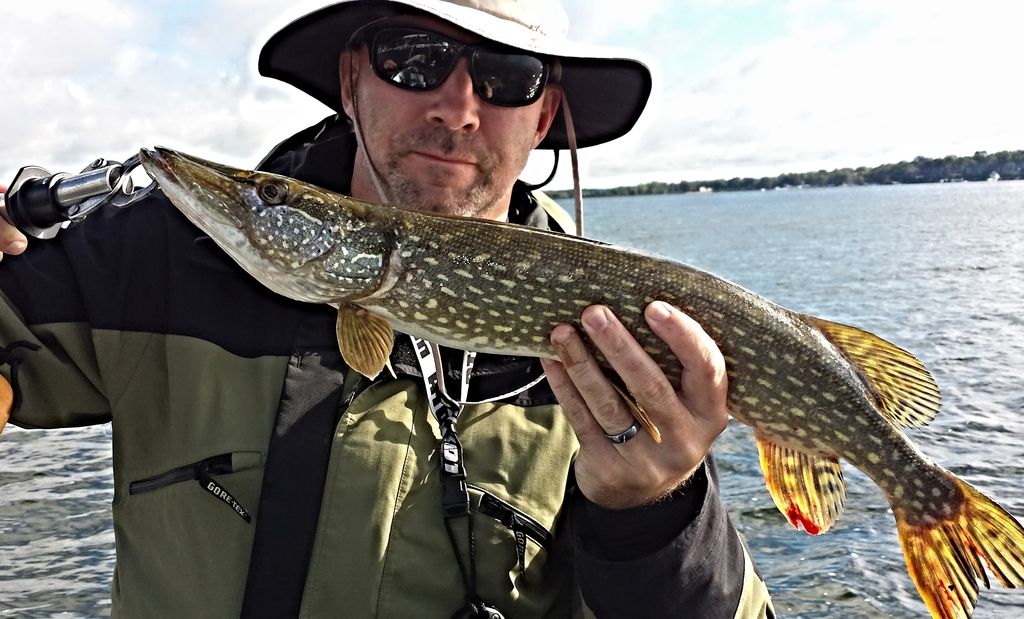 Skinny but still fun to catch
29 1/2 still had the open sores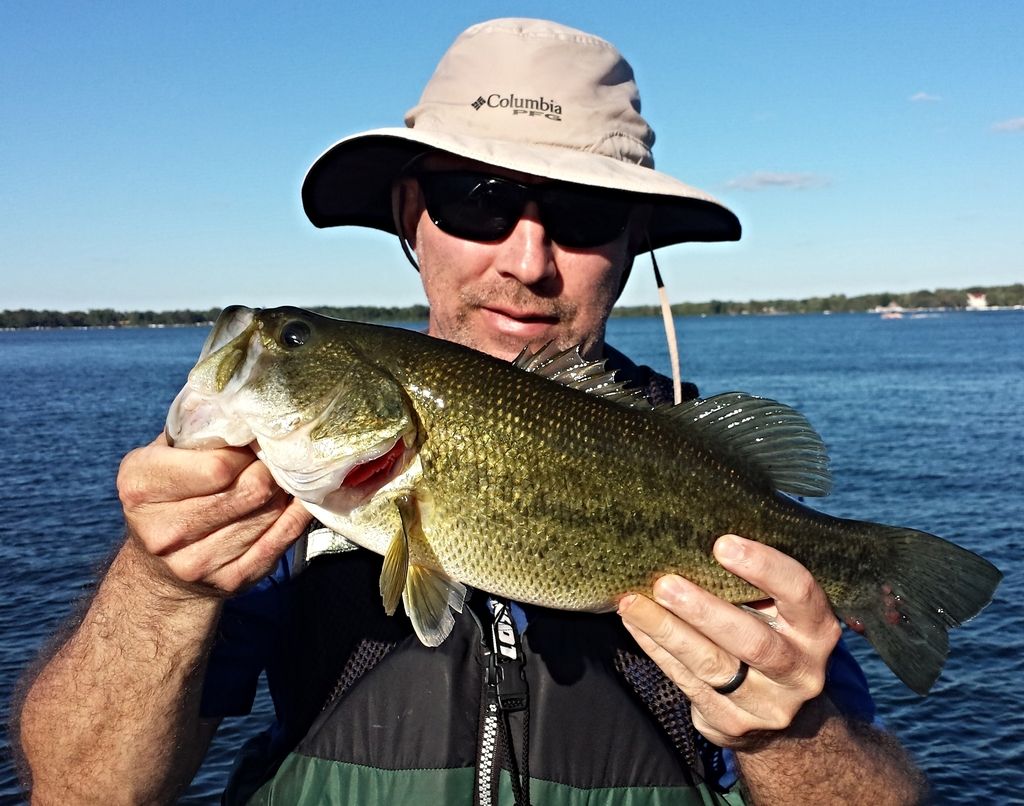 Even got a nice bass mixed in
New Brag Boarder at 34". I already talked to the beginner pike angler about the vertical hold on bigger fish and luckily the jaw was not dislocated.