Hit a little Lake over the border, first hour was tough could find no topwater fish. Water temps 84 warmest i think i have ever fished a Lake. Larry started picking up 2lbers, twitching and a jerking Some fish were skimpy for there size others not bad.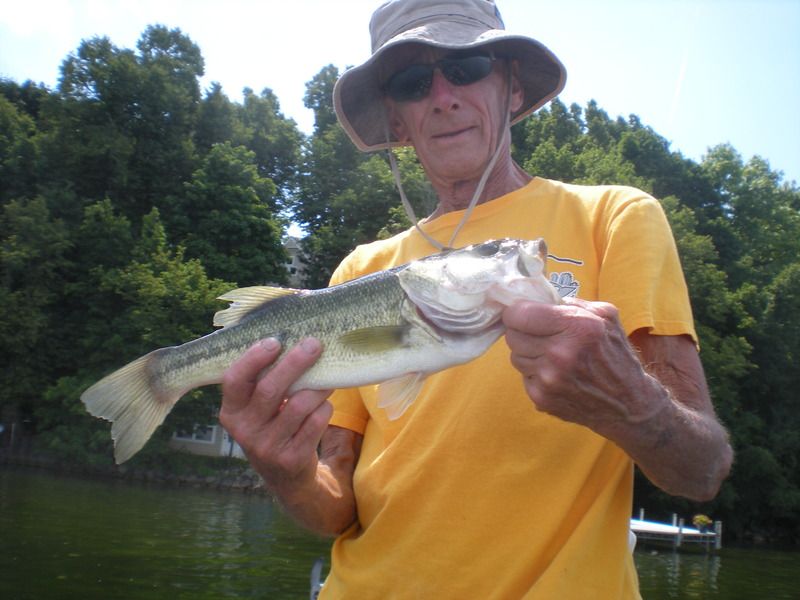 We have learned after fishing Delly and catching so many fish where you think you could never have one. This 13 incher was in a foot of water with only shade for his liking.Caught a couple others up close
.I did very well with constant tosses in 6 to 8 feet . We ,managed to sight fish some groups of nice Bass that was a blast. Maybe 8 fish of our 29 were sightfished.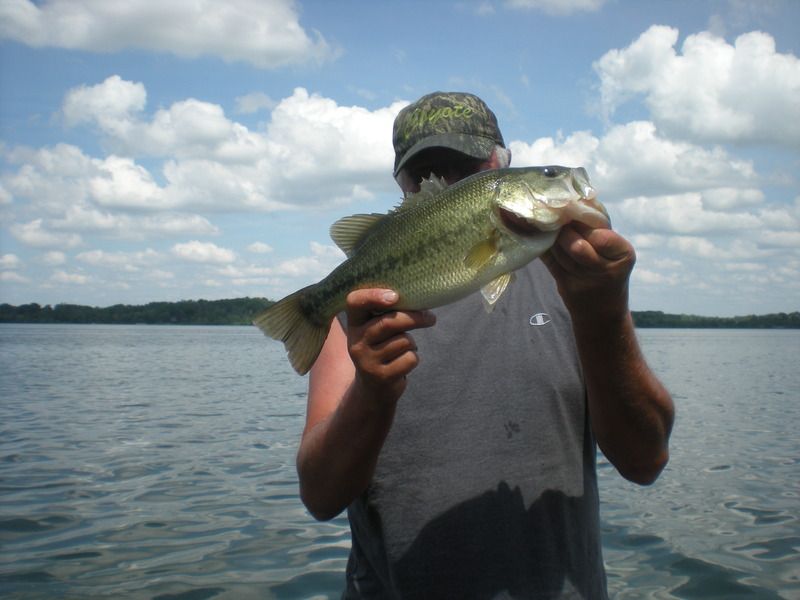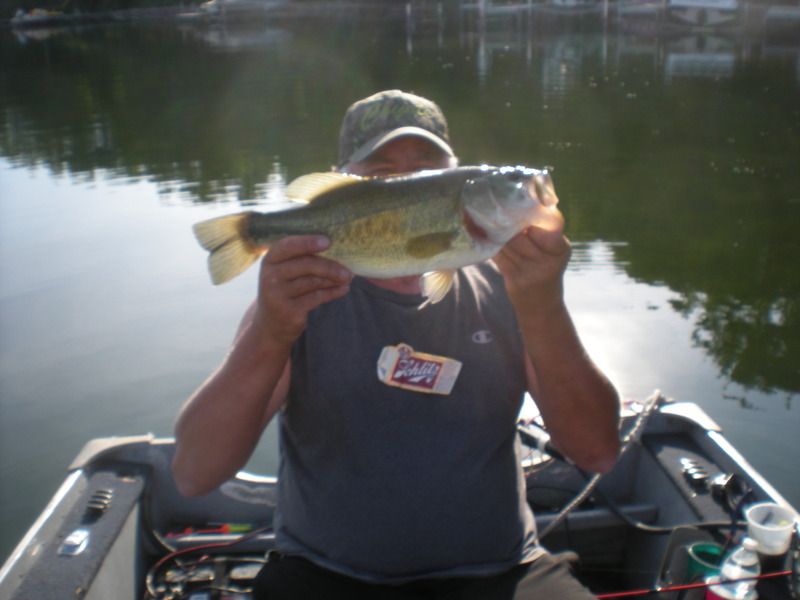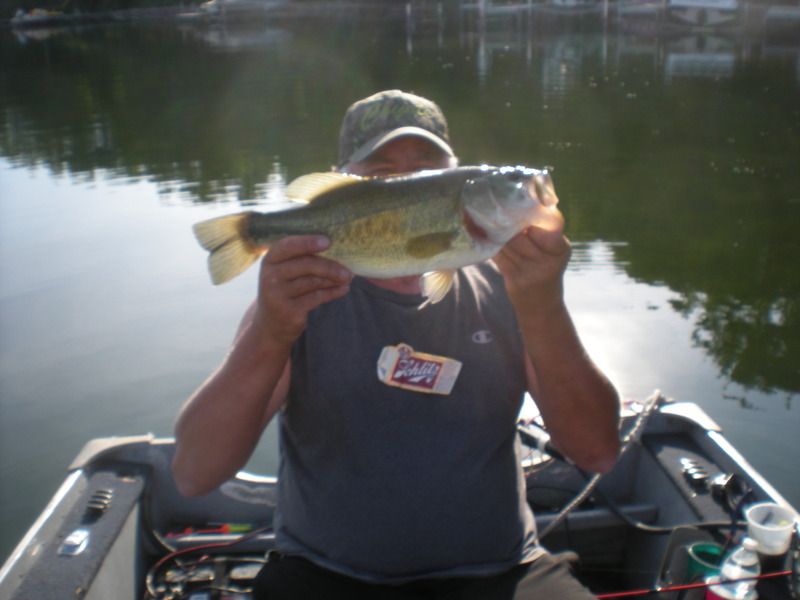 Schlitz is now sponsoring us we get a free 6 pk for every 100 bass we catch as long as i where there label lol. about 9 of our bass were between 16 and 18 inches , with best weight of 3.00 lb , most 2.3to 2.5lbs