With the great Spring fishing at Delavan, I was glad I had one more scheduled May getaway at Lakelawn. On this trip, some things were changing. The super shallow bite was not as hot with weeds and slime starting to take over the shallow flats and bays. With the main lake jumping into the high 60's, there literally were fish spread out everywhere.
Day 1 I fished with old school WCF Legend AdamB. We poked around quite a bit, and found at least a few fish at every stop.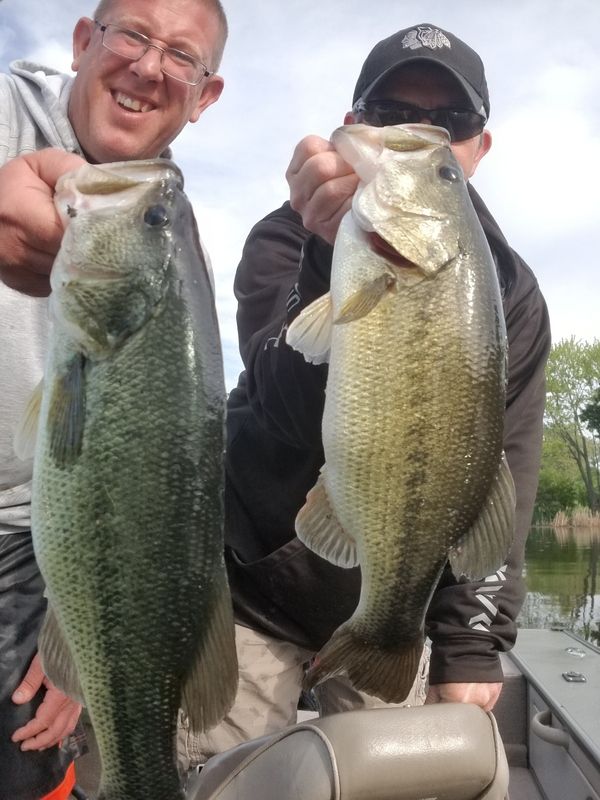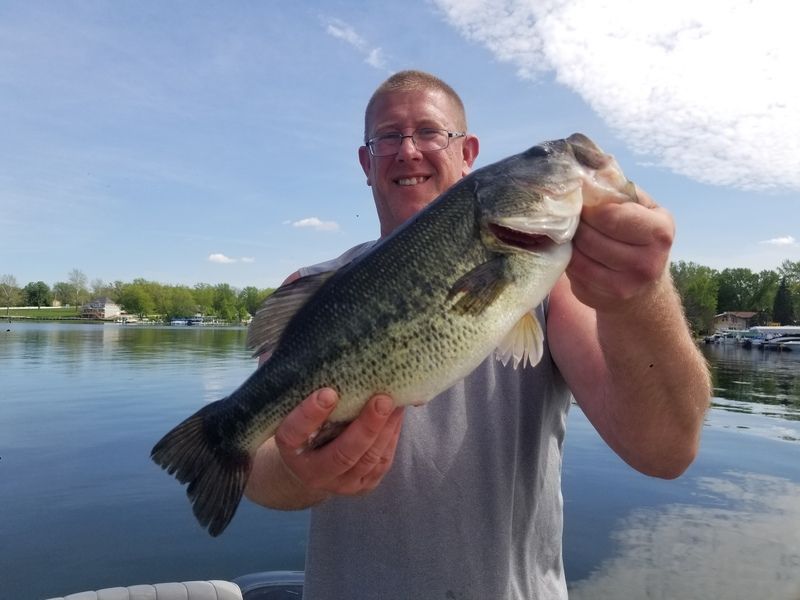 While scouting we happened to start coming across smallmouth in 5-10 feet. We slowed down and started targeting them.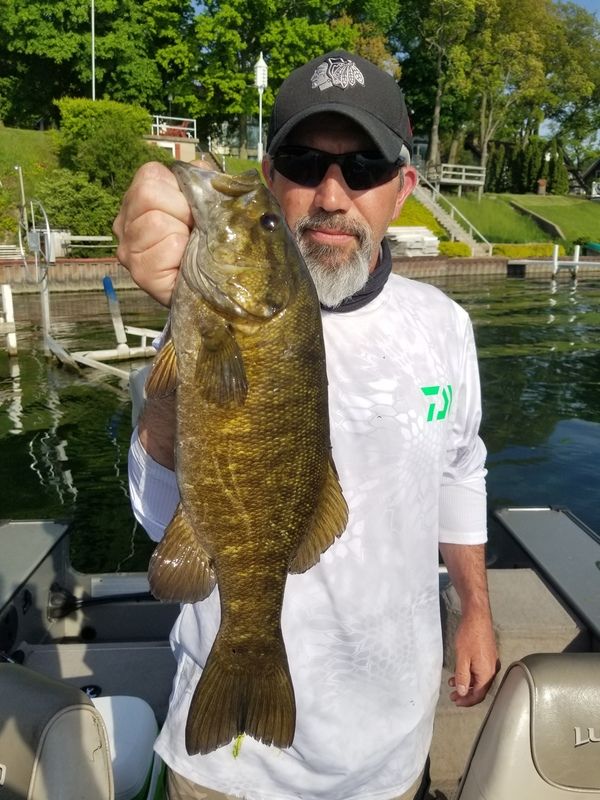 I told Adam I would show him my secret smallie jig which he now owns several of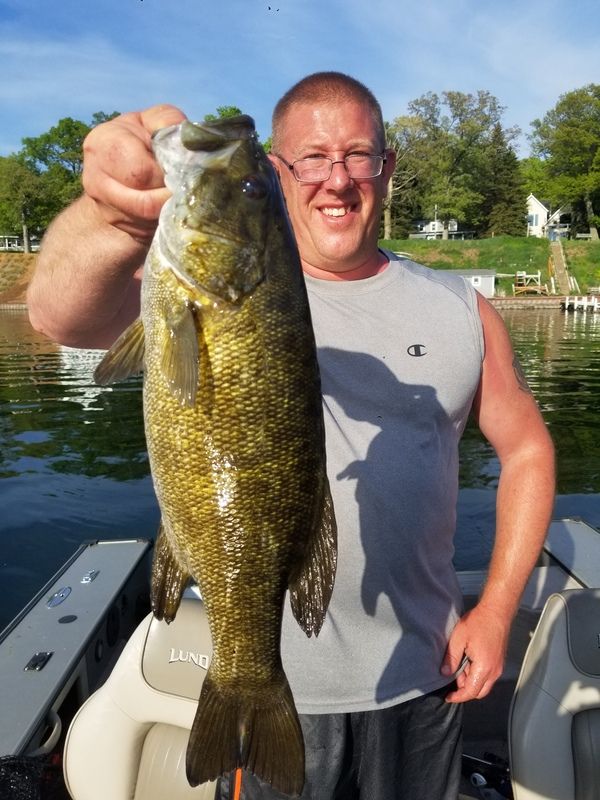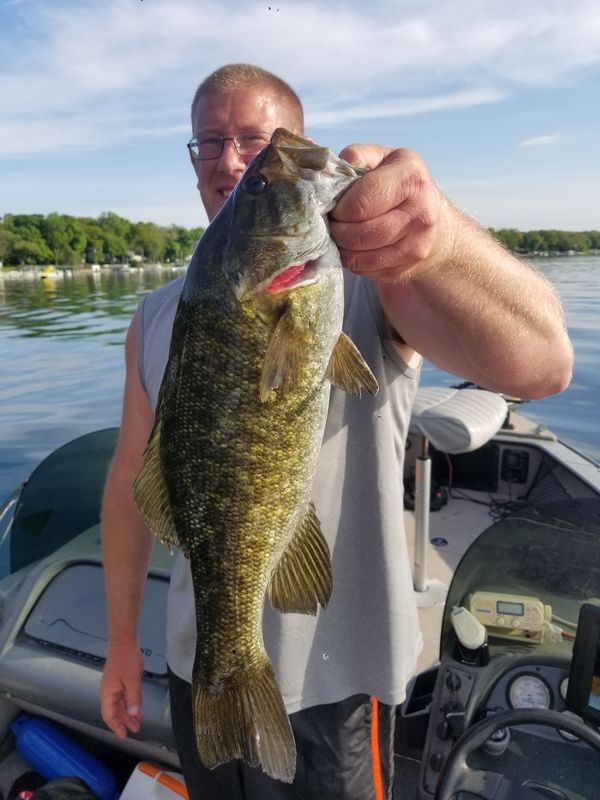 The clicker went over 100 for the day, but many of the fish were of the 2lb or less variety. Adam headed home and I headed out for walleye. The floating scum was so bad however I gave up after not being able to find any clean spots I wanted to fish.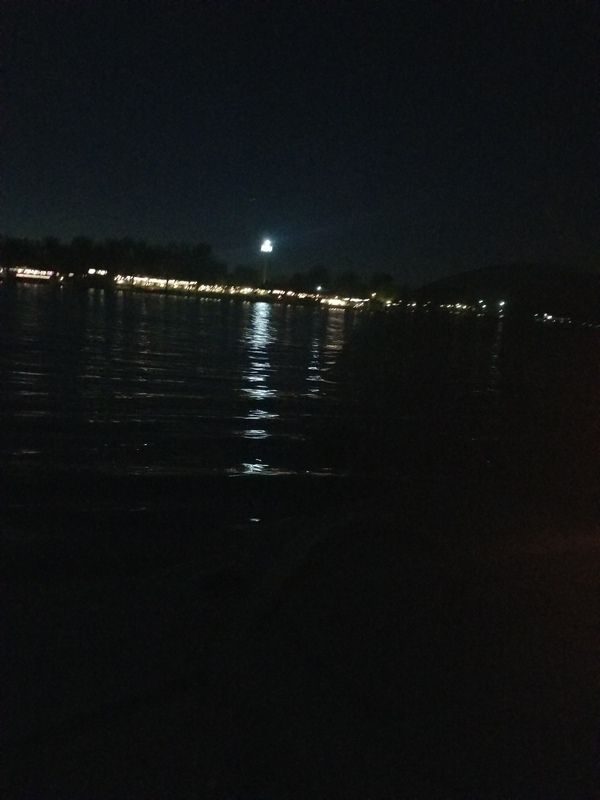 Back to the room for a romantic night of sipping rum and watching the fire (by myself).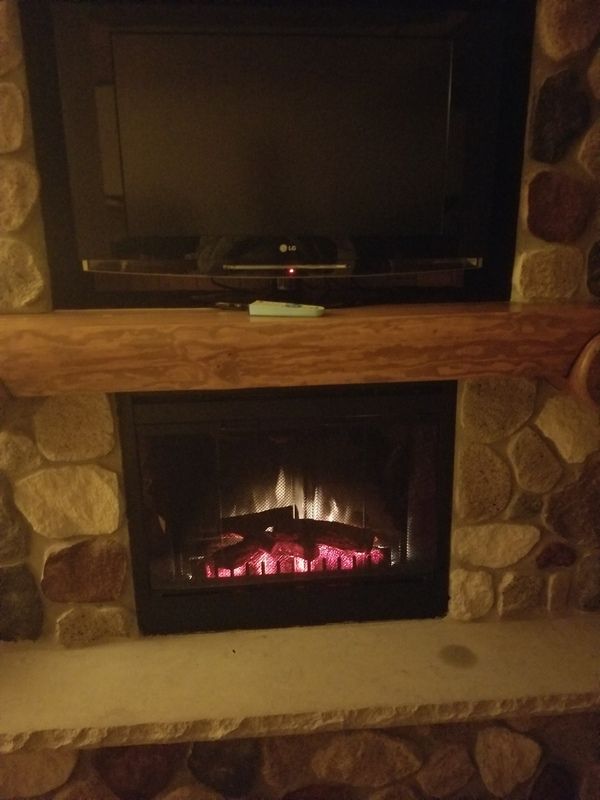 The next morning I slept in a bit and played around with the largemouth early. The fish seemed very spread out so I decided to concentrate on the smallies. The wind made things somewhat difficult, but for the better part of the day I cruised around looking for fish. Sometimes I enjoy doing that as much as the fishing. Literally everything from crappie to walleye visable in 12 feet or less, so I had fun screwing around until I would find another area holding smallies.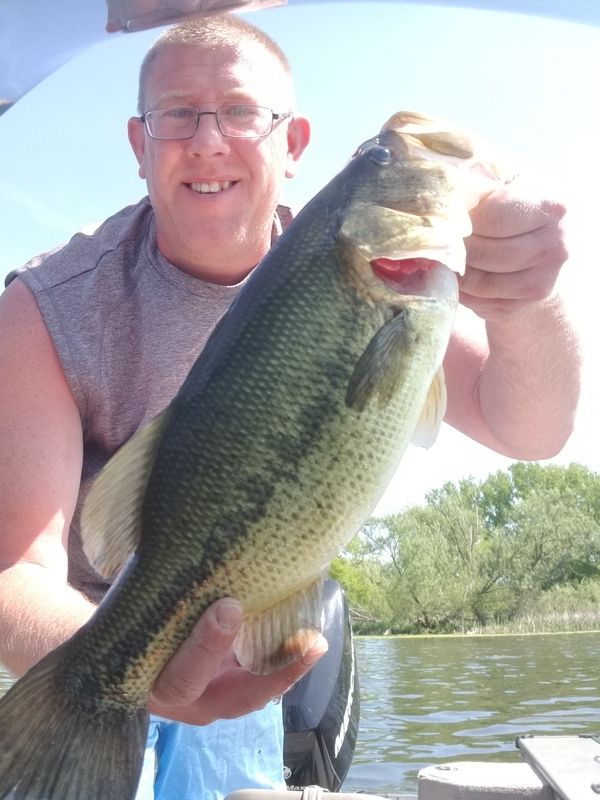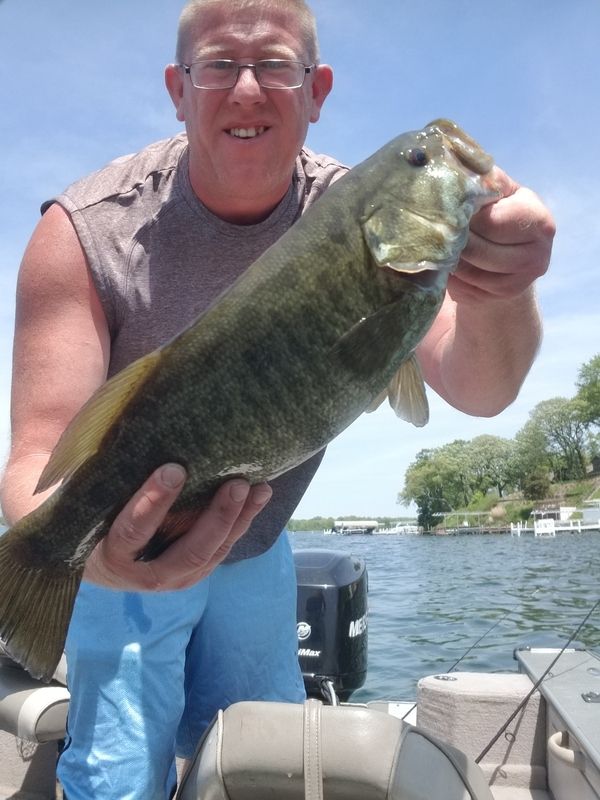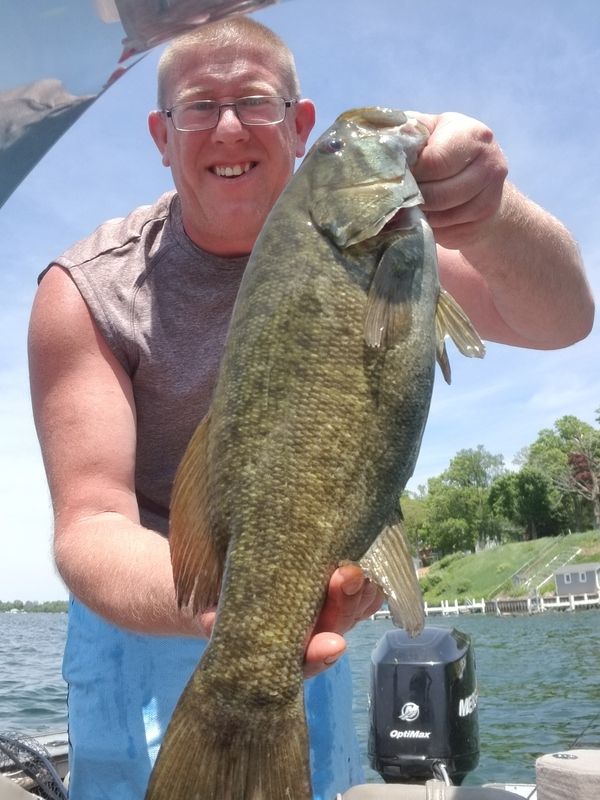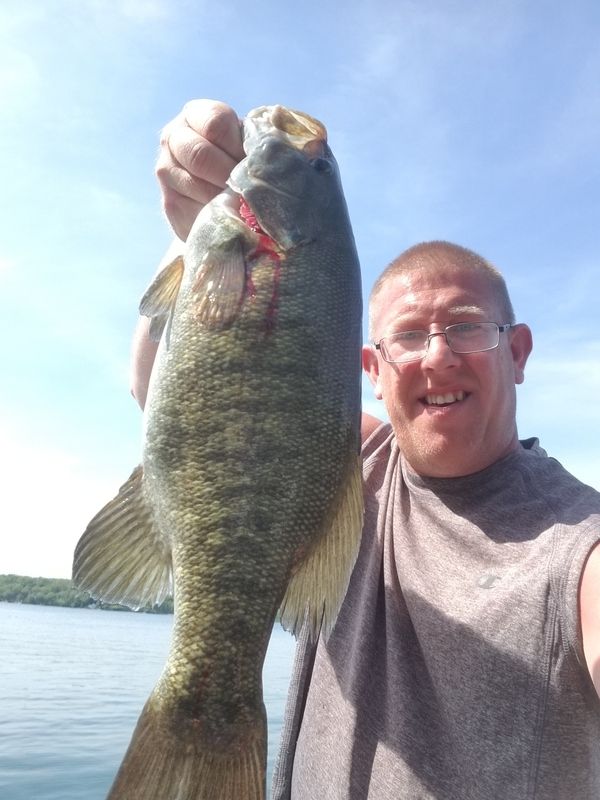 Stopped at the InBetween bar for a few drinks and steak sandwich (highly recommend) then went back on the hunt.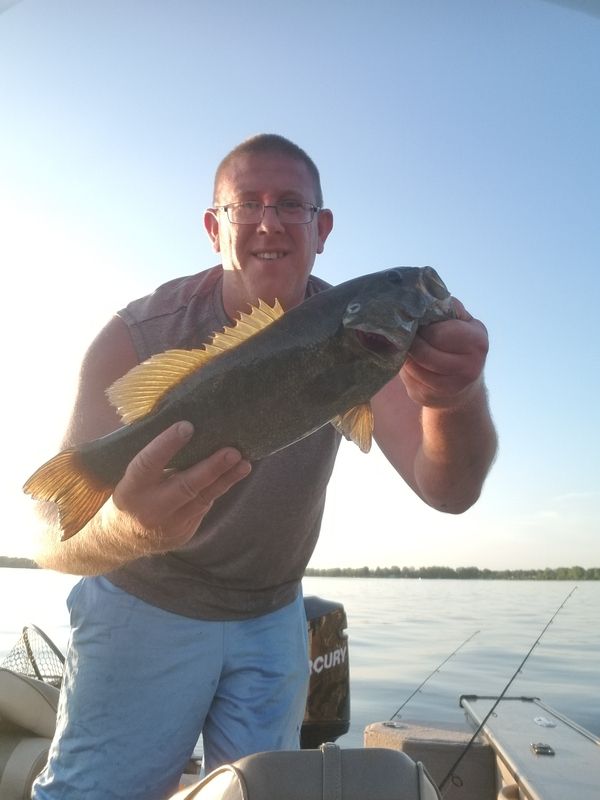 Overall, I believe I ended the day with 9 smallies over 17 inches, which is by and far the best overall day I have ever had on Delavan for them.
I still was yet to catch my first walleye of the year, so at dusk I put a leech under a slip bobber at about 8 feet and completed the trip with a smile on my face.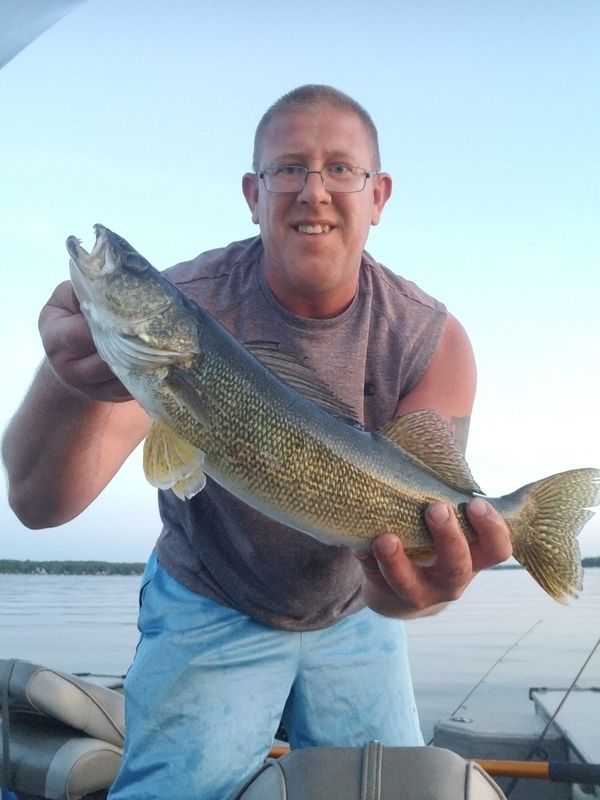 For June, I hope to get on Lake Geneva a few times, and will get the kids out on a few boat trips as well. Life is good.