I went out this evening and caught THIS
and THAT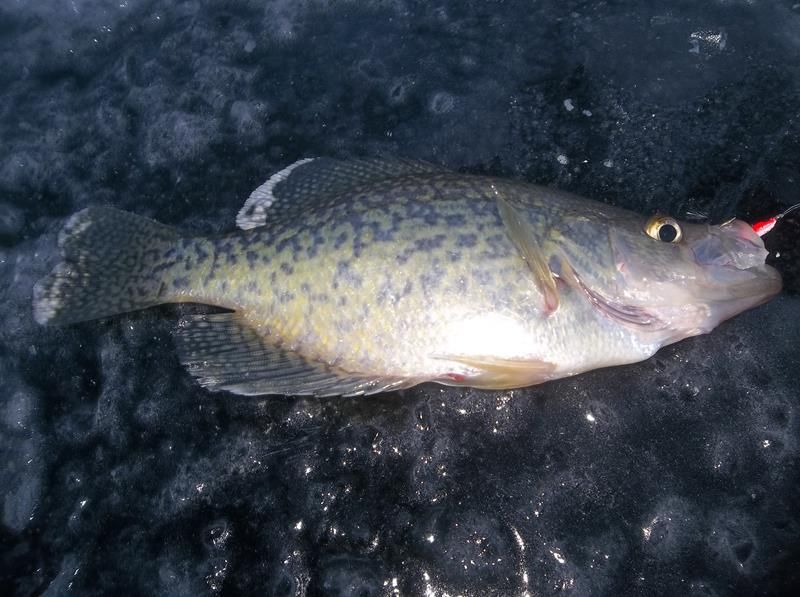 and the OTHERS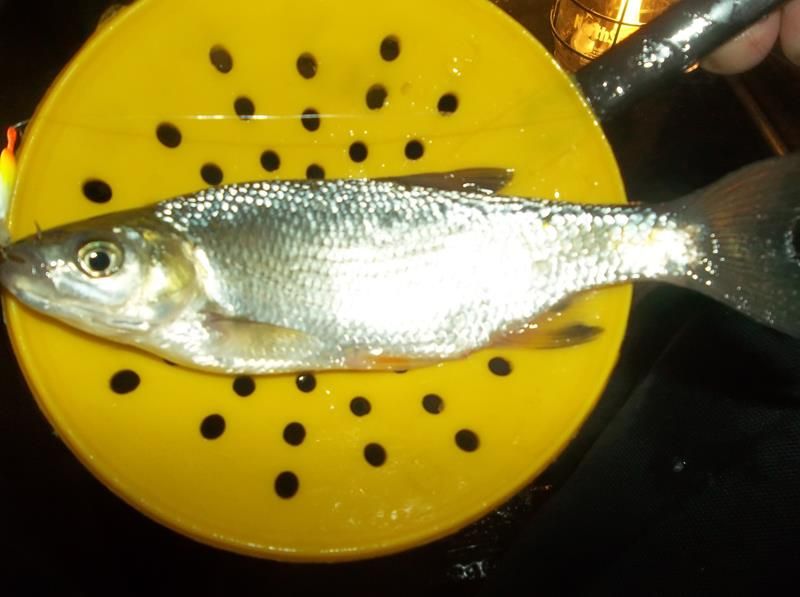 Actually, I caught quite a few of each and I think a record number of OTHERS. Mr Crappie had some type of fish V.D. (Van Dam) with half his tail gone and something eating away his dorsal fin. Yuck.
I did not know this pond contained the OTHERS until I walked up and saw a frozen one on the ice some ignoranus angler tossed there to die for no reason. Soon I was catching my own. The OTHERS are intriguing fish. Quite the aggressive game fish and excellent night feeders. Most anglers don't even know what they are, but these feisty little biters are a lot more than just your average undocumented twerkers.
I thought I'd put up a report to keep anyone from worrying that I haven't been out catching. Most haven't been ice fishing yet as they are awaiting for it to get cold and for safe ice to arrive. I've been out most days since Dec 17th and have yet to be handed the skunk. Seriously, if someone was trying to hand me the skunk, I would simply refuse to accept it. It's not impolite to just say no.
This place has a good assortment of methane artwork. There were big methane holes to fall through a week ago, but they froze up in a Picasso fashion with about 8" of layered fart bubbles. Simply breathtaking!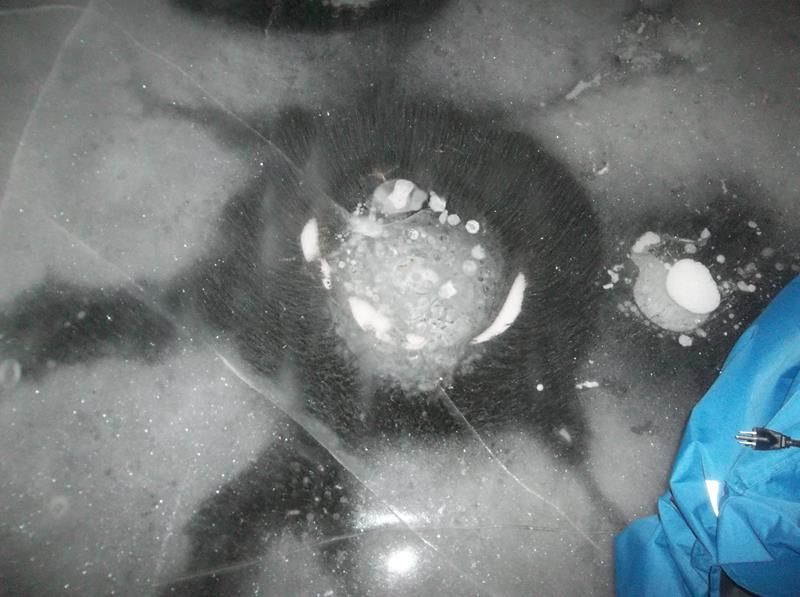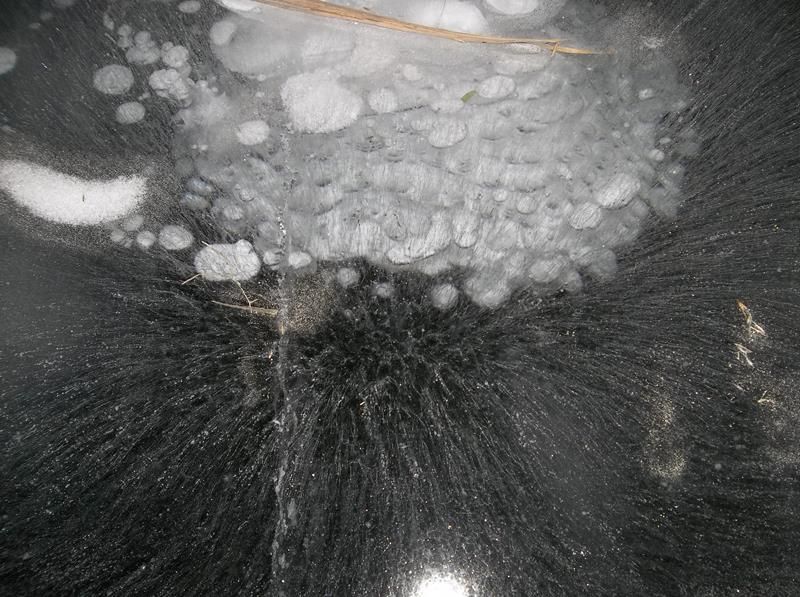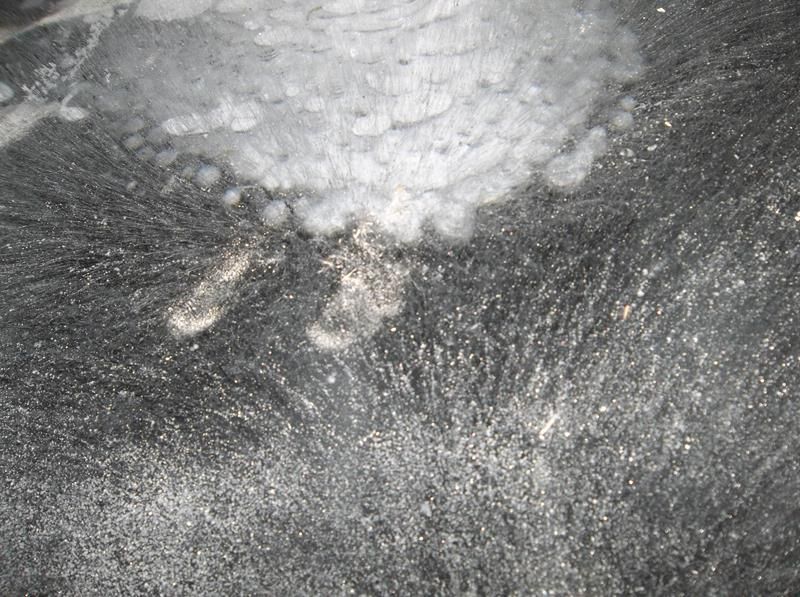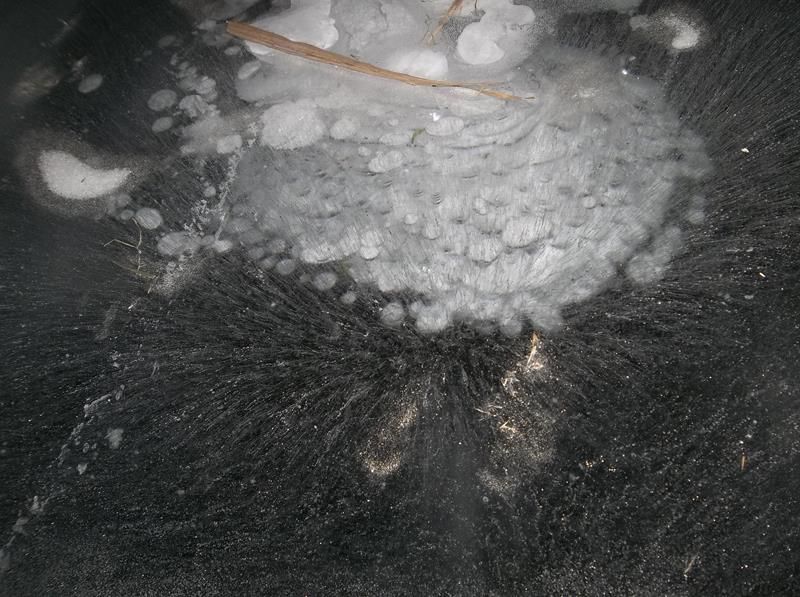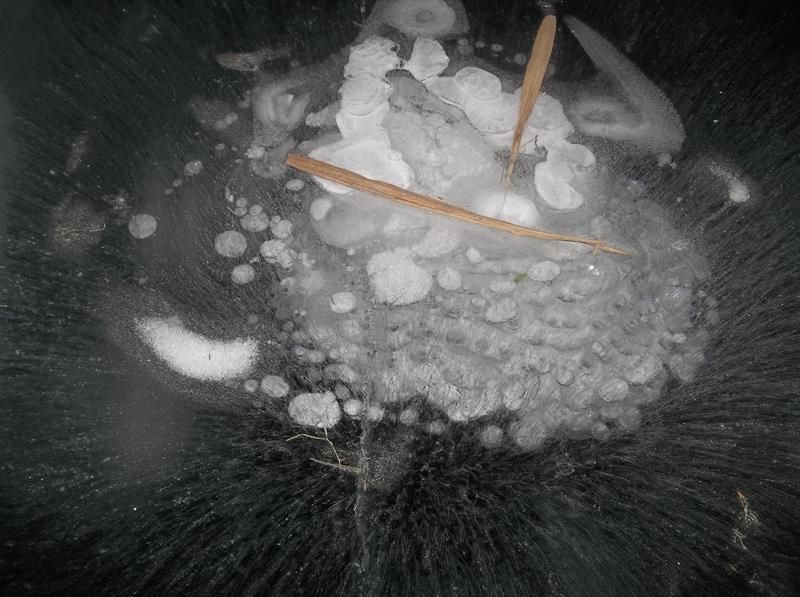 You get the idea, but my pictures taken at night can't quite capture the majesty of what they look like in person.