No, silly. Not rest and relaxation. My fishing never involves either. I think skifish has just about the same approach. Go, go, go. Bop til you drop.
The ice may be leaving us so I headed out in the storm for a little Rain&Roaches action in the pond I just fished for the first time the day before. Stupid! I got there and didn't even think of brinking my waders. All the rain pooled up by the shoreline and I had to slip and slide out in 4" of water that piled up atop the ice for the first 20' out.
I kept flashing my camera, but just couldn't produce the Rainbow in the Dark that I was trying for.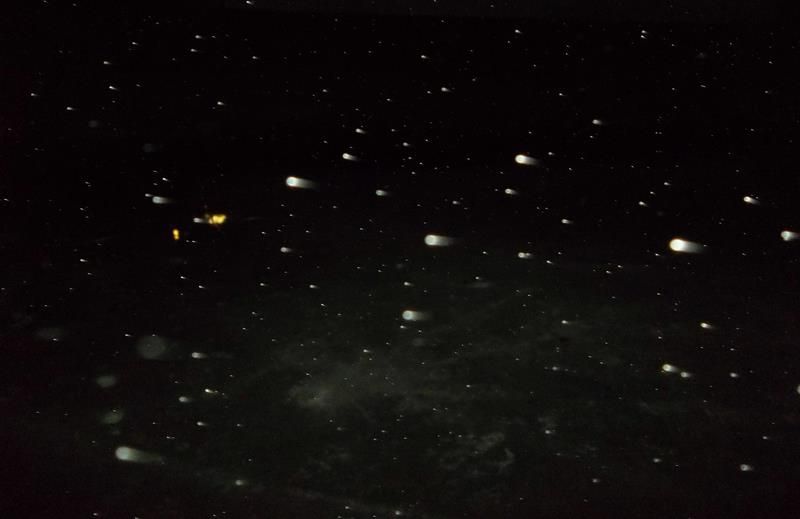 Gills and roaches were the biters. I lost a bunch of my pics, so just a few crappy ones.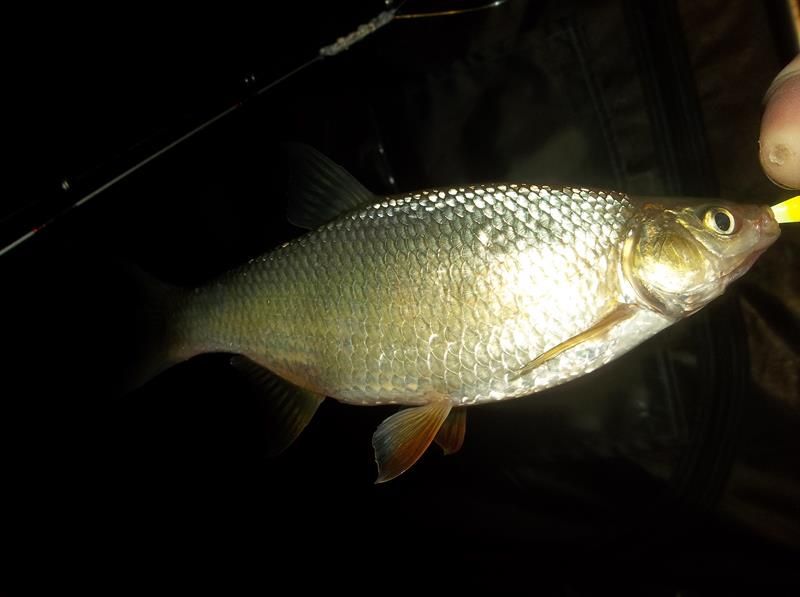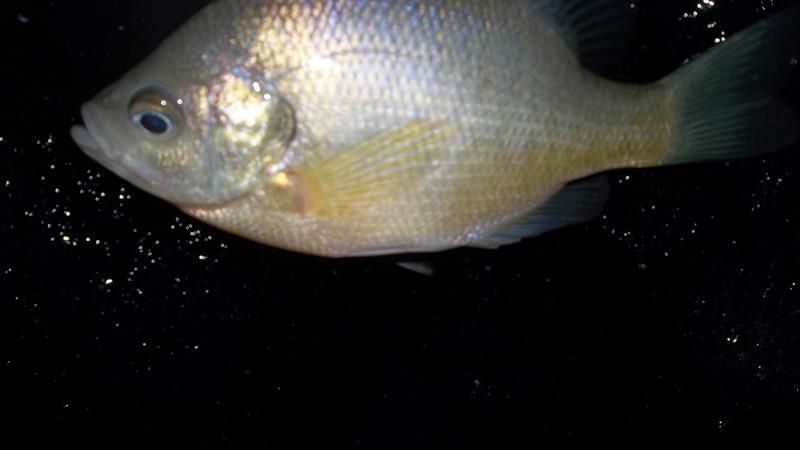 The roaches are insane fighters, even more nutty than swirling bluegills and they like to wrap your line around your transducer cord. With all the water atop the smooth ice, I was able to get a good enough reading leaving the transducer out of the hole.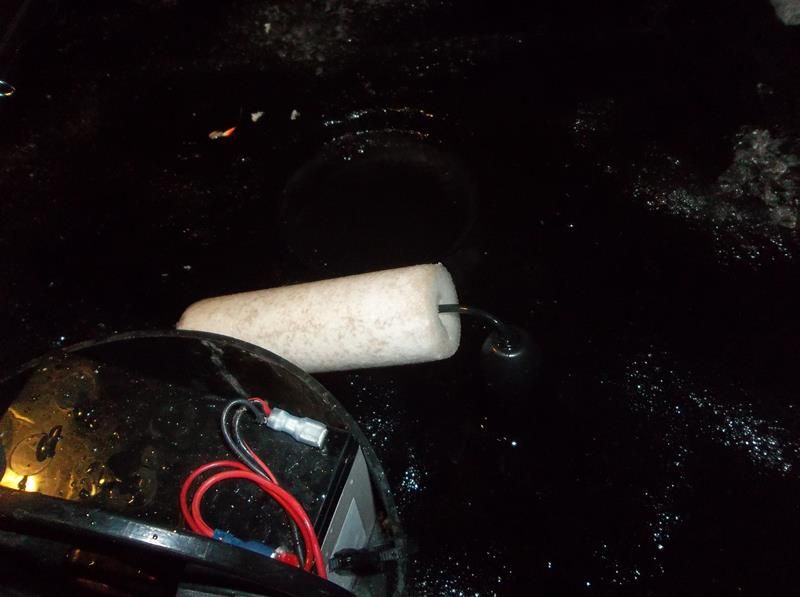 Knock Three Times:
After awhile I noticed I was wasting a lot of time recharching my glow jig. Glow was not necessary. I neither ran into Tony Orlando, nor stayed until Dawn, but I discovered that dropping a not glowing jig down and knocking them in the head 3 times was enough to get them to bite. The roaches are fun and are 7-9" on average, frisky as a rainbow trout and a better party than catching the slew of 4" bluegills most Chicago area places put out. Very few missed hooksets, I must say. Not like the gills that often peck, peck, peck and are gone when you jerk, the roaches are predictable. Usually a few taps, a pause, then you notice some slight downward pressure. A pretty easy pattern to follow. Night vision about as good as crappies. I saw many of them chasing my non-glow jig downward on the initial drop.
I decided to stay and break my Roach record of 20 fish from the night before. 52 was the total! Hard to believe I was happy with the roach record of five Golden Roaches I set a week ago on another pond. And hard to believe how much of a fishing loser I was as recently as one week ago. I wish I could legally sell these guys for $2-3 each and use the $$ to buy more gear I don't have any use for.
Leaving, I found more (and deeper) shoreline water. It was now flowing with current like a river. I'm not sure if it was moving on it's own or if it was just blown by the strong east winds, but it was moving.
Seaworthy.
Hard to see in the dark pic, but my shanty floats and tracked better than a cheap kayak as I pulled it through the shoreline river.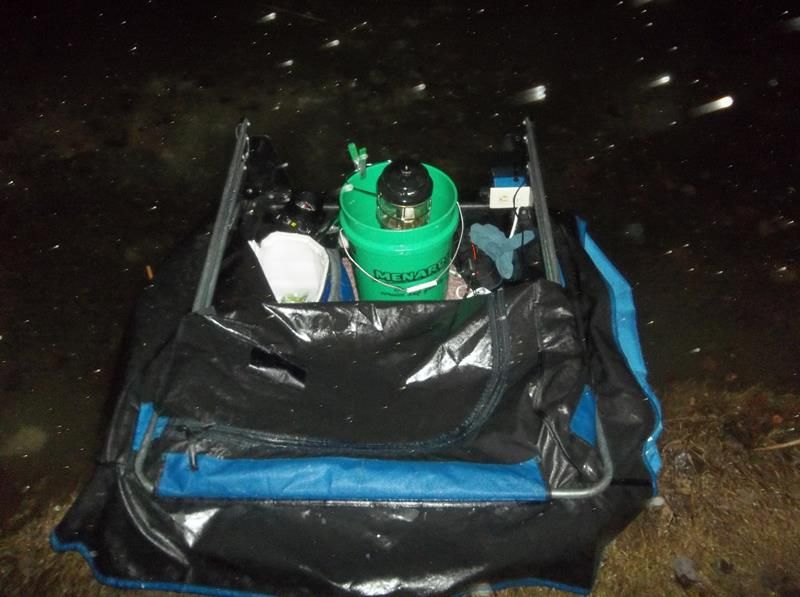 The rain never stopped the whole time and the thunderstorms rolled in an hour after I left.