It's January. I don't care if you think the "earth has a fever", Al Gore. Bite me! There will be ice to fish from every winter for the rest of my days, you stupid Grinch that will NEVER steal winter.
I woke up this morning with fever to ice fish and decided to scratch the itch somewhere west of O'Hare and east of Omaha. I had never noticed the incoming jets so loud there. Probably because it was Sunday afternoon and all the vacationers were returning from their ski trips.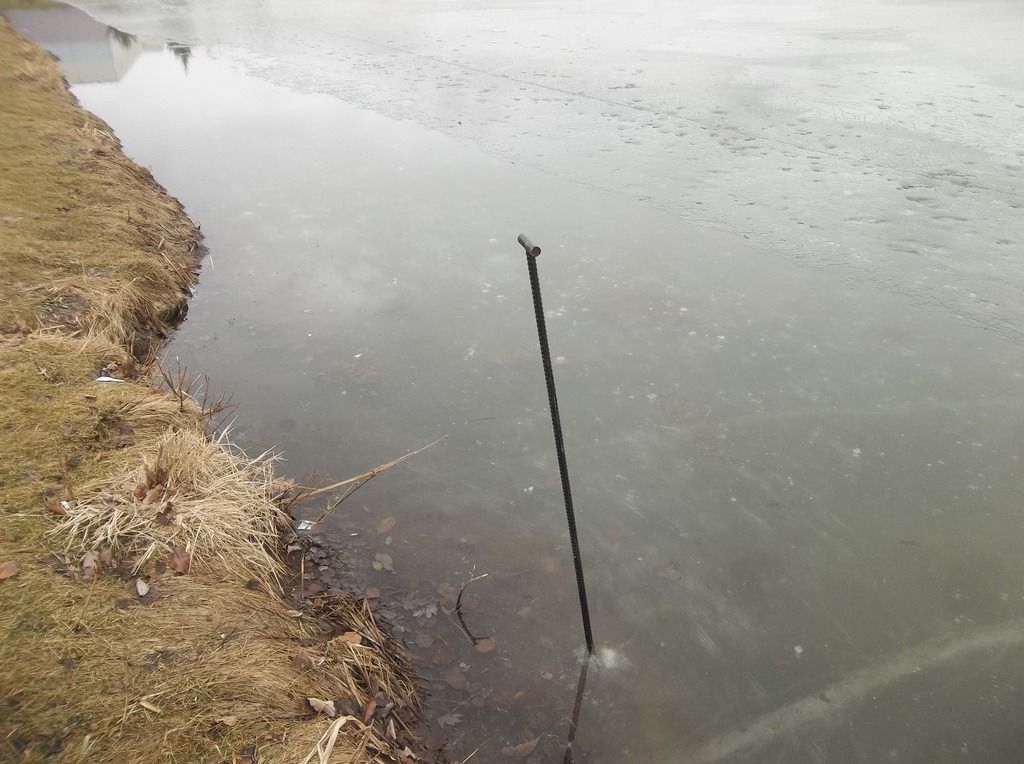 Arriving, it looked a little better than six days ago when I was fishing here in the pouring rain. That's about half the distance of 4" standing water to walk through. I don't believe the temps have dropped below freezing in the last six days either.
I have yet to auger a hole in this pond. I've only used the ones someone else augered eight days ago and they are still open (and enlarged from this warm spell).
I wanted to start out in the daytime for a few reasons. 1) to see what exactly I'm venturing out on. 2) hopefully to get some perch and bass that don't like to play at night 3) get some normal fishing in before the nocturnal roaches come crawling out of every nook and cranny and hog the action
First victim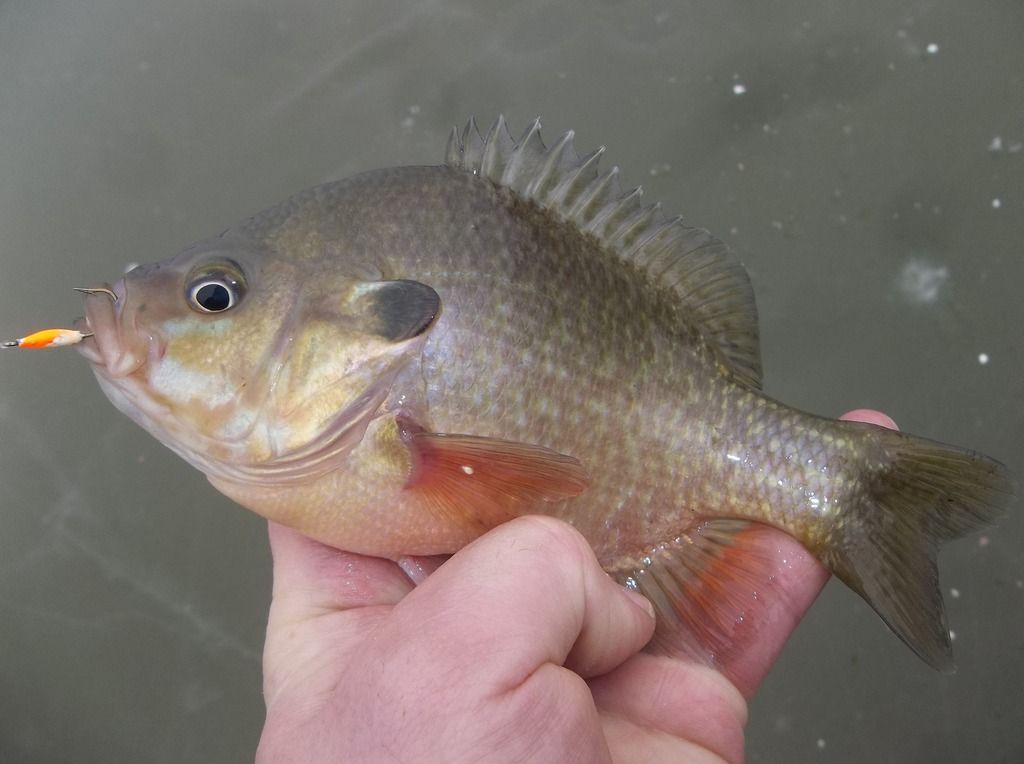 I'm not quite sure what these mutants are but, man, there are alot of them here. Not quite bluegill. Not quite green sunfish. Definitely part human. Let's just call them screwgills for now. Obviously, their parents are quite loose with who or what they reproduce with.
I set up my lonely tip-up for the first time this season. No fish, but one flag and a stolen minnow. I did get one rinky dinky bass jigging.
Then my main target for today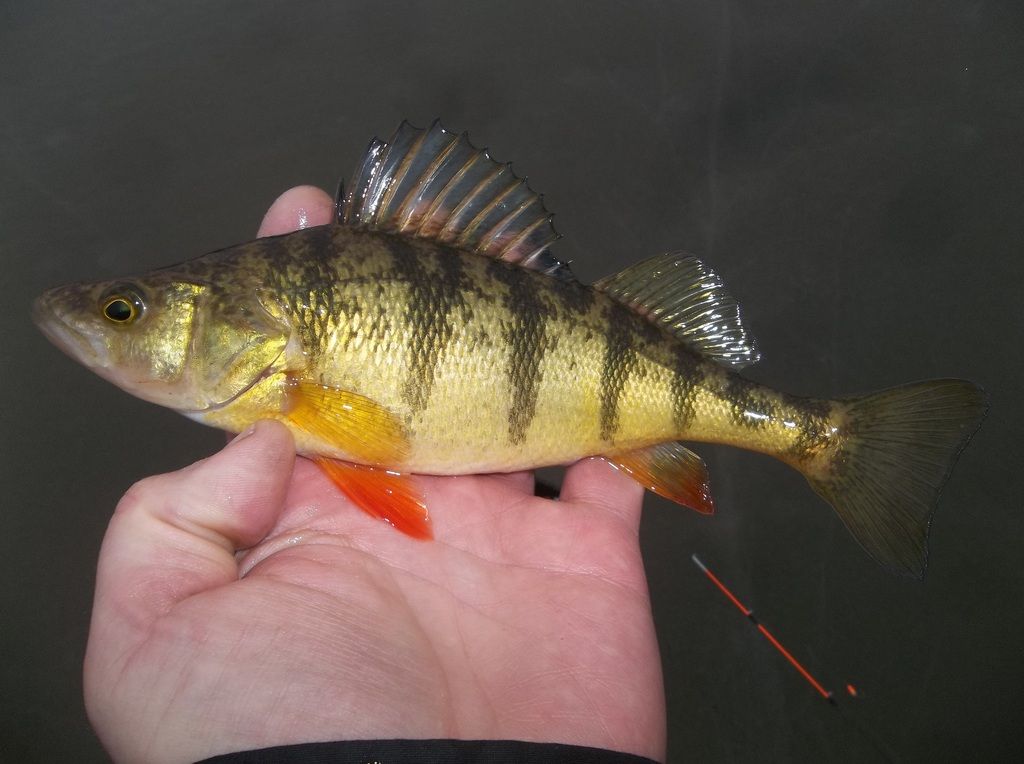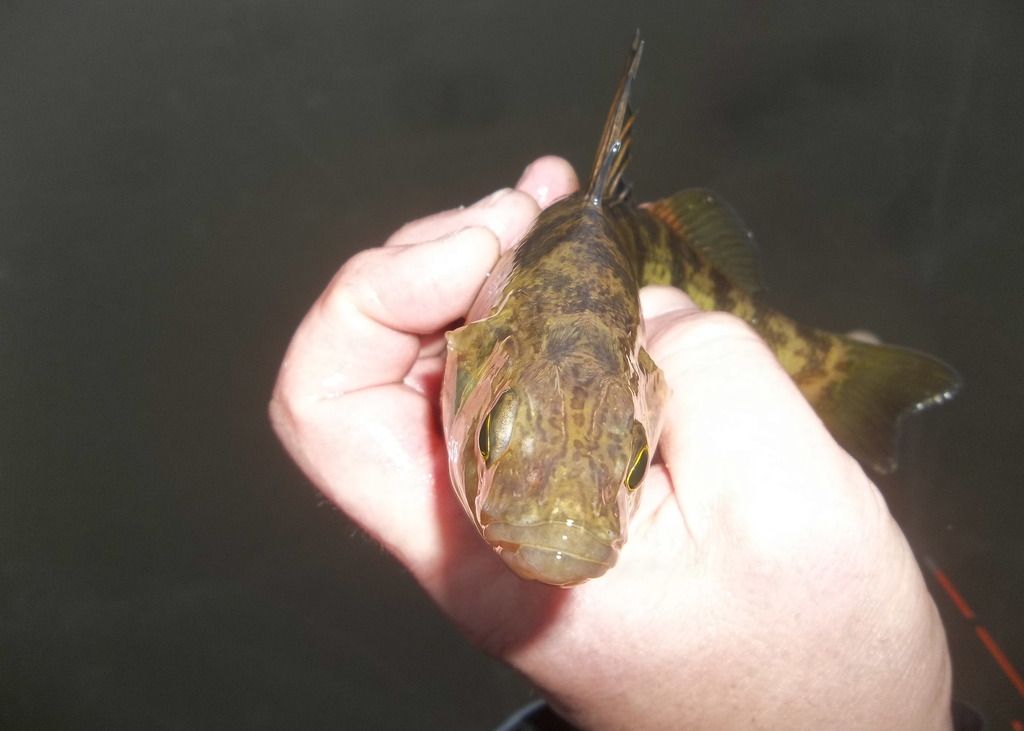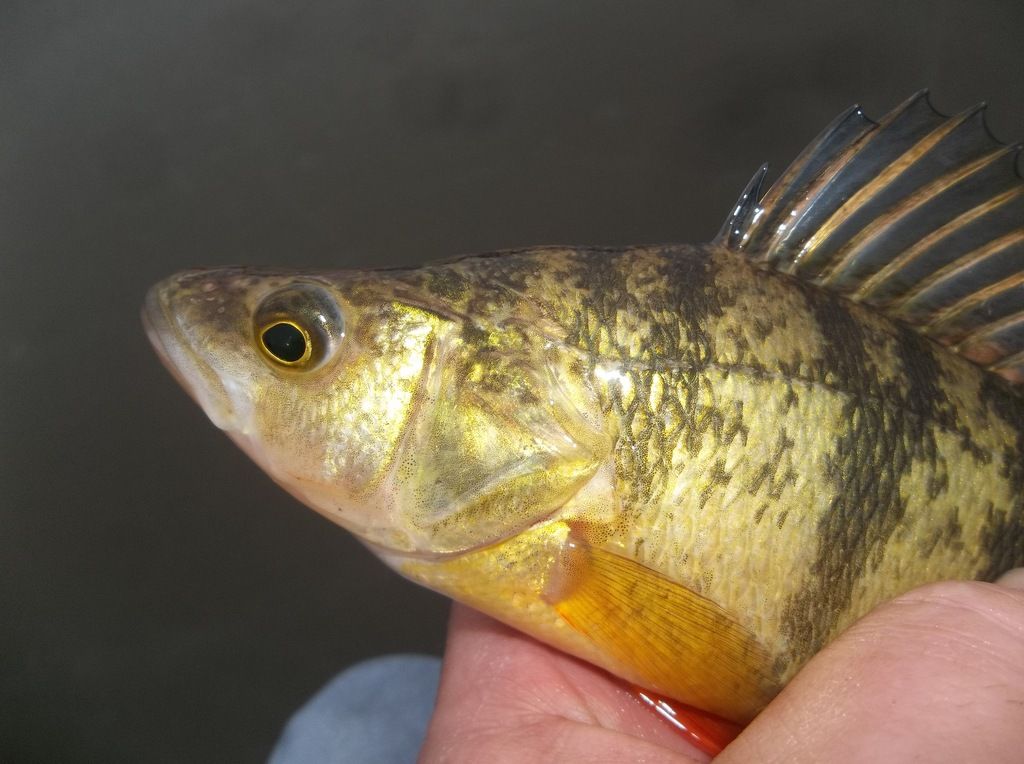 So beautiful of a fish, you get 3 shots of her. A 2nd smaller perch a few minutes later
Lest I not forget, these creeps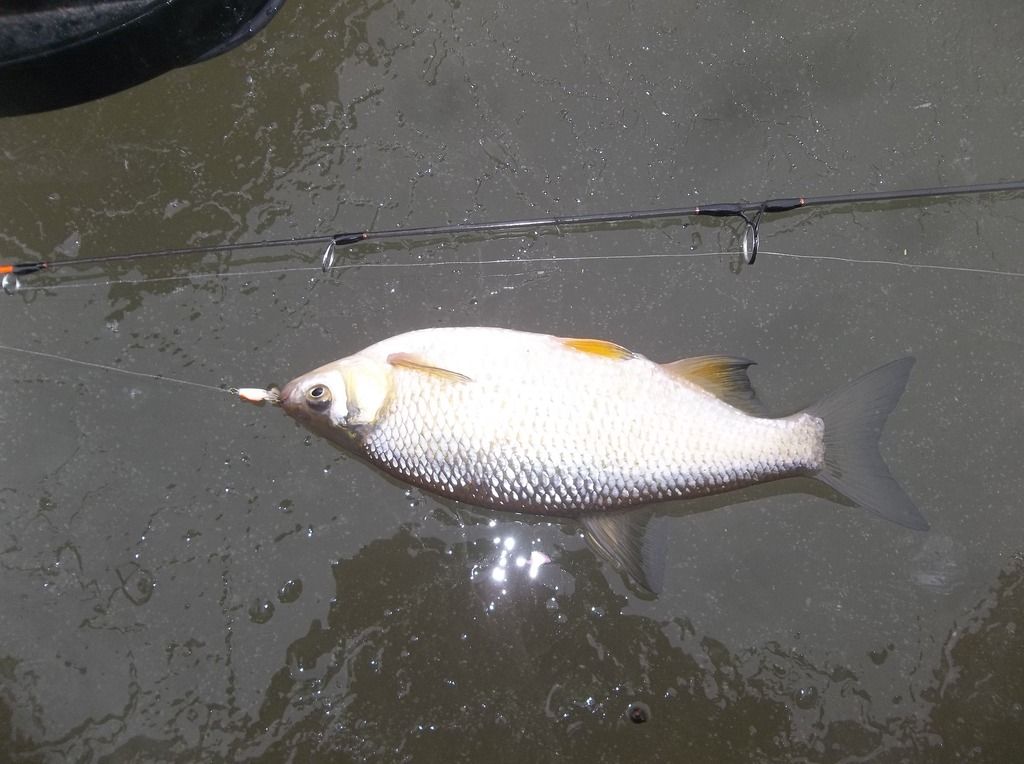 Surprisingly they don't show up much in the daytime. My daytime ratio was only six roaches to 17 screwgills. They went bonkers when the sun set with 24 more roaches to only six more gills. At one point, fishing in 9' of water, my entire screen was solid red with roaches, from the ice down to the bottom. I caught many only a foot or two under the ice and went a long stretch without touching my reel. I had 2' of line out, would drop my jig and slowly raise it, catching roach after roach just under the ice.
Come on in, the water's fine.