& sometimes you get the horns...
But Im happy to say that on this particular day, we got the bull, a big bull mahi, that is. Weighed 44.2 at the dock. Watched it regurgitate a few lbs of flying-fish during the 45 minute battle and it spent 5 or 6 hours in a partially-open fishbox, id bet it was closer to 50lbs when it came aboard.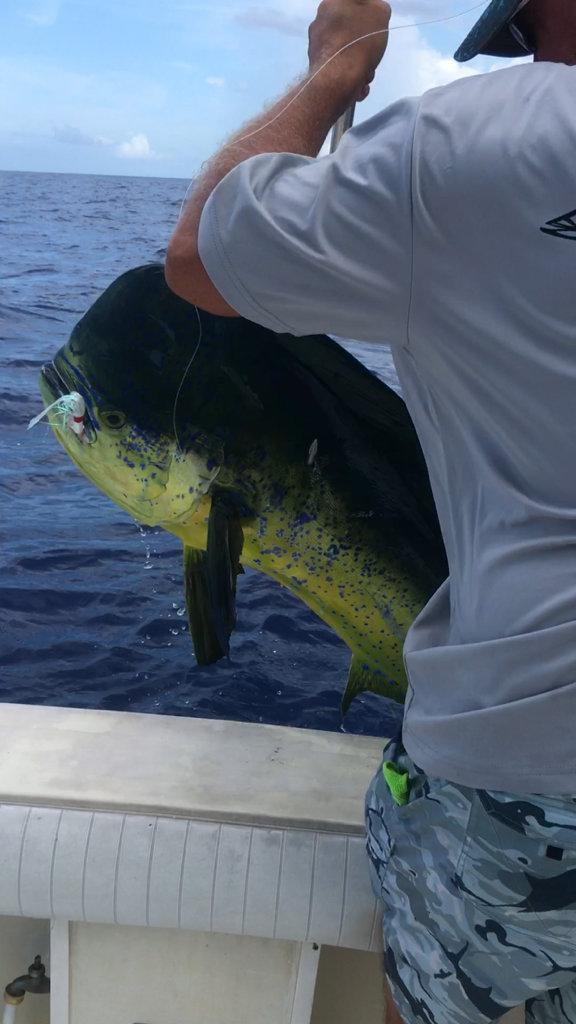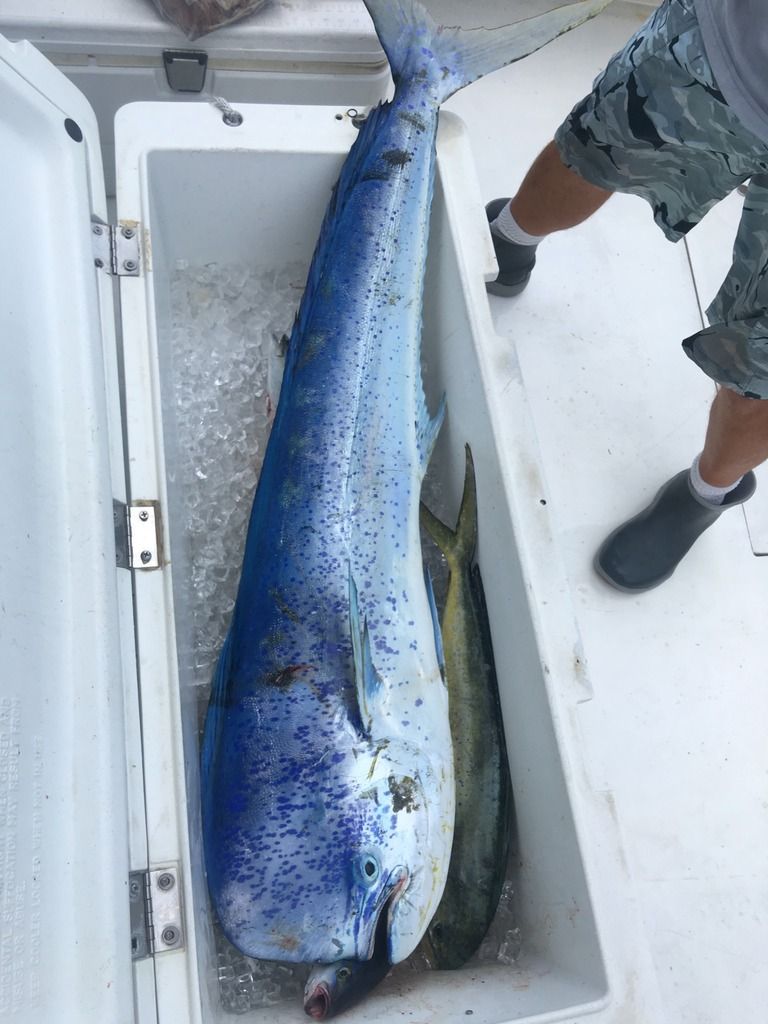 Found this guy hanging under a tree that probably floated up the gulfstream from south america to about 28 miles offshore of Islamorada.
A fish too big to close the fish-box lid on IS a good problem!