Theresa and I trolled for a few hours at Heidecke. The day started off nice but ended in whitecaps. Theresa got on board with the first fish of the day.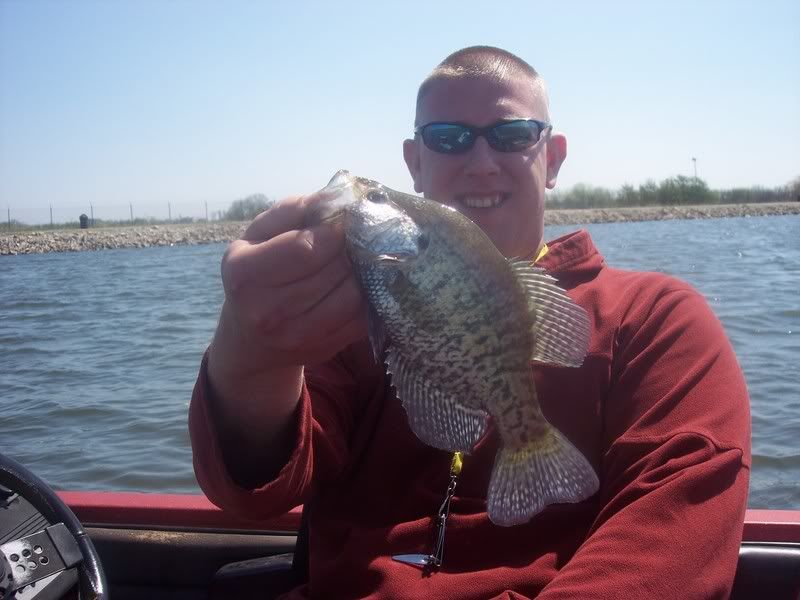 We trolled for another 10 minutes, and Theresa hooked up again. AFter a good fight an upper 20's walleye came up to the boat and unfortunately spit the bait right at the boat. Biggest Heidecke eye I have ever seen. Good to know they are in there.
We continued on the troll and Theresa hooked up again.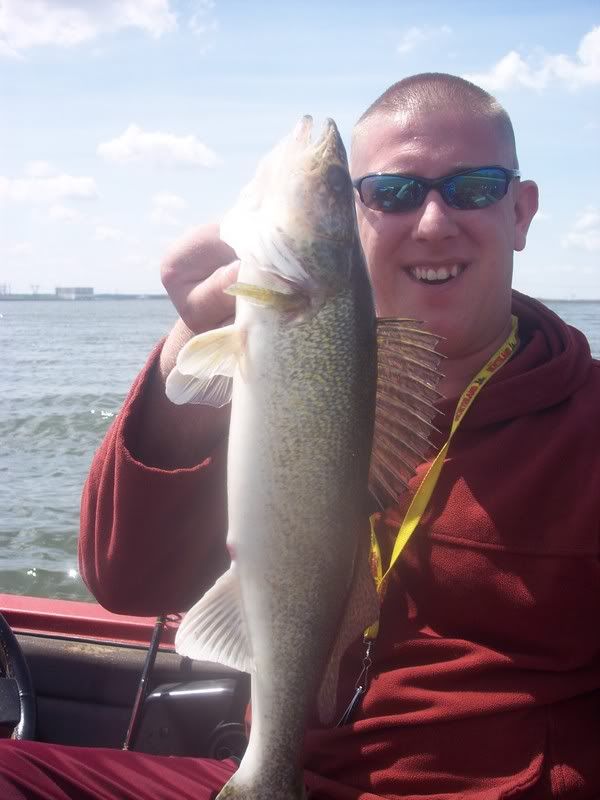 I finally got on the board with 2 walleye and 2 smallmouth,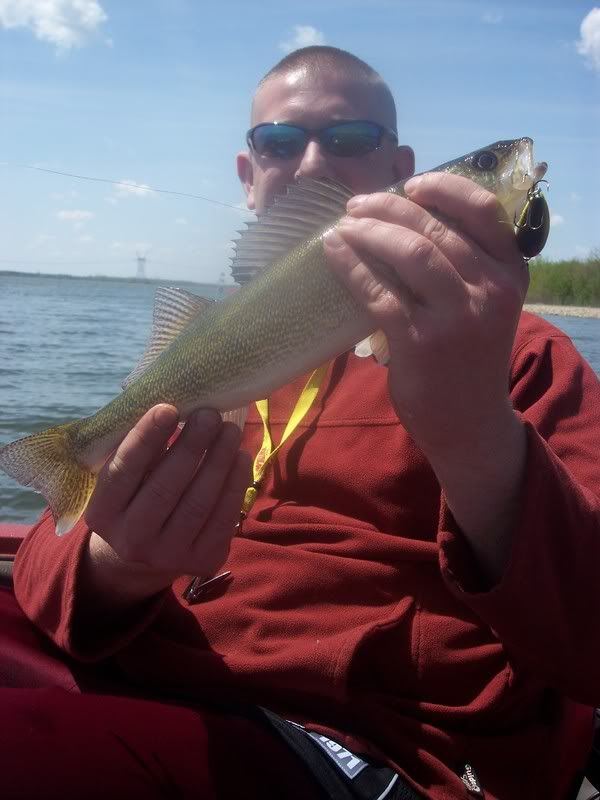 8-12 feet of water was the ticket. Suprisingly no Hybrids today. We made it under the bridge with a couple inches to spare.