Well, the last day for plucking out fish for 2016. 'Sure glad we got ice mid-December this time around.
I found lots of pre-drill holes this time out and didn't have to drill a single one.
I picked the best hole out there and it was 20' deep. Dropped down my red moon jig tipped with a self-made sliver of plastic and a fish shot up 10' (which is rare) and gobbled it down. I thought it had to be a crappie, but it was a chill gill.
The action was furious and fast, catching one after another of gills and crops, with a little bass too (last pic)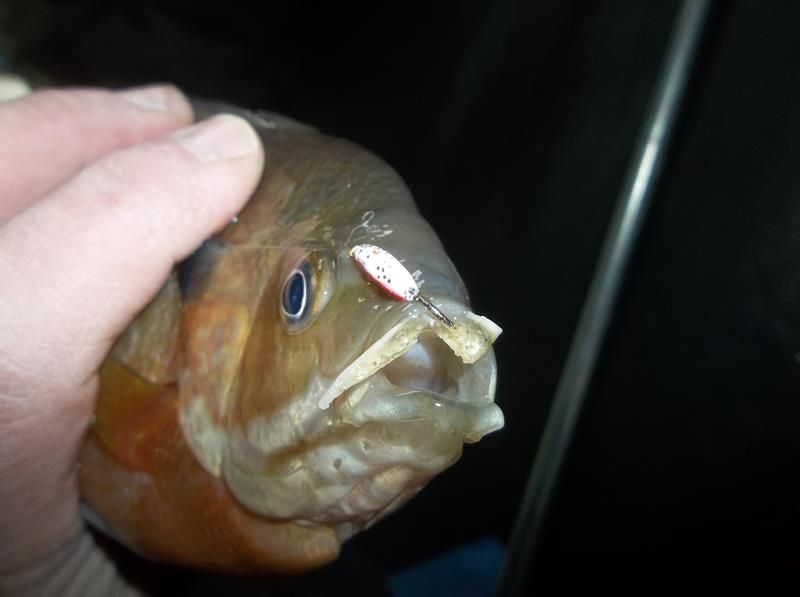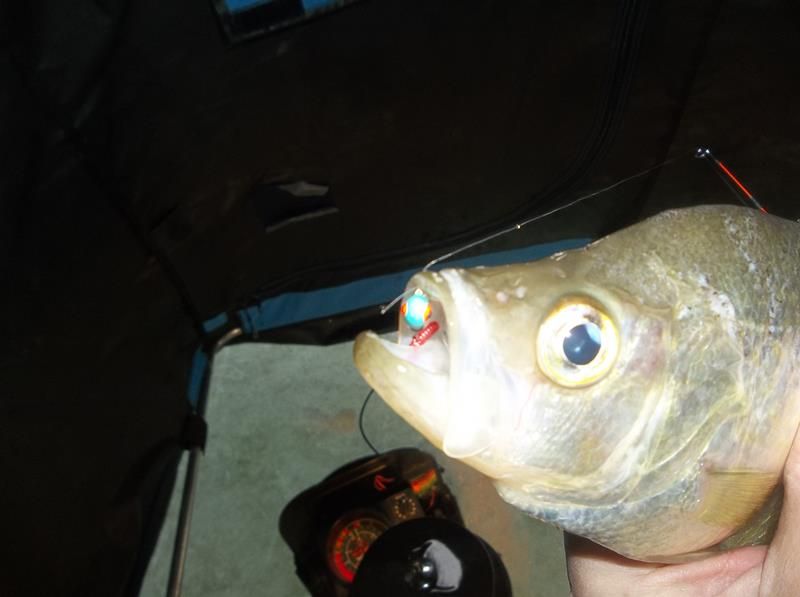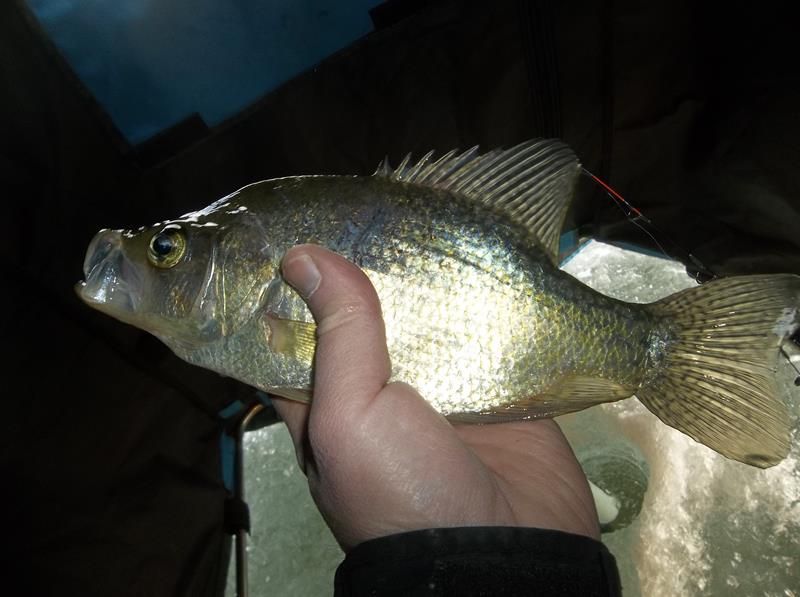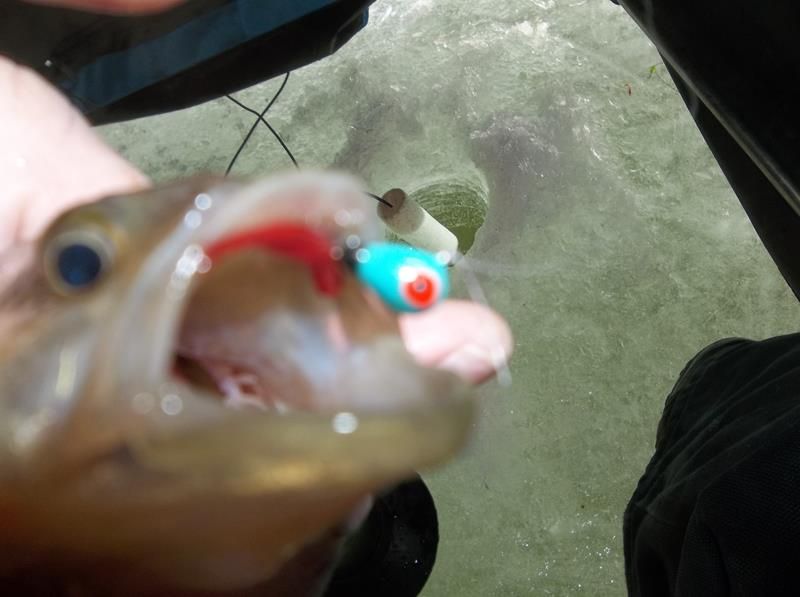 Sadly, the crazy frenzy only lasted 15 minutes. ('probably could have doubled my fish landed if I wasn't taking so much time making these blokes pose for photos)
I continued the rest of the time, still catching, but a much slower pace and kept going back and forth between plastics and bait to keep them interested in feeding. You can see my 2 favorite jigs of this season, the red/gold glitter Moon Jig and the little blue tungsten guy, both hot with artificials or bait. I like fish. Fish like me.