Discussion Starter
·
#1
·
Well my fishing for the day fell through when my friend called me at 6 am this morning to tell me that he was sick, so I decided to give the Glen a try. I went out for about an hour this morning and got the skunk. I fished the north pool and had several bass follow my X-rap and spinnerbait to shore, but no takers.
Not wanting to give up for the day I went back and fished the south pool in the afternoon for about 1 1/2 hours and met up with Gither. Shortly after arriving I got this on one of my homemade spinnerbaits.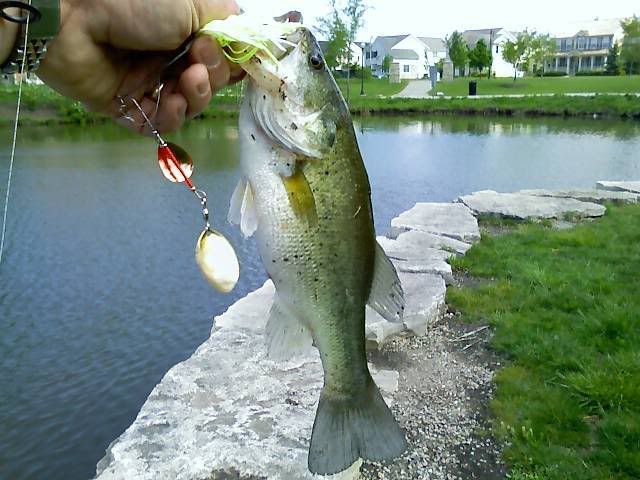 Then we moved to the area by the bridge and I caught this on a Zoom Trick Worm.
Then I learned a valuable lesson today; always check your line. I caught a bigger bass that was close to 18" and when I went to lift it out of the water my line snapped.
The bass were not hitting as well as I thought they would. The strikes were rather slight.