Discussion Starter
·
#1
·
First report in a while due to activity overload at work, little league coaching, etc, etc. Made it out to Lake Wonder-Tucky on Sunday with the father-in-law from 3-6 and solo til 7:30. He got a decent little 12" bass on a crappie jig & a small kitty on a rapala. I got one BULL-gill (no pic) on a jig & 2" grub and two decent bass (14" & 16") on a shakey-head & 6" Gulp worm. Lots of time bteween bites but a nice time on the water regardless.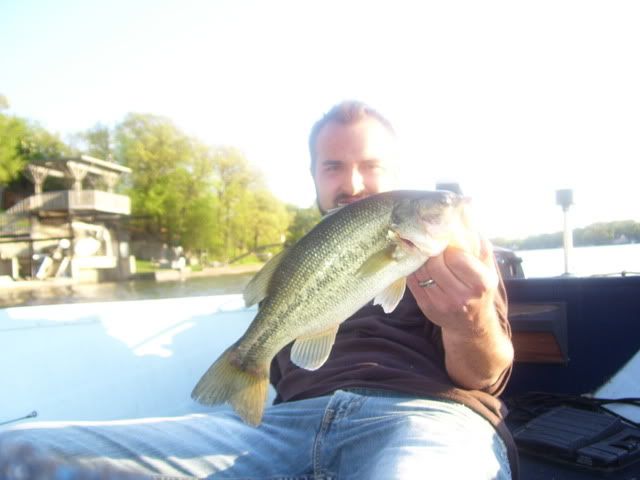 Decided not to battle the wind on Monday evening out on my boat so I hit up the Fox for the 1st time in a few weeks. First cast w/ a jig & Gulp worm resulted in a big hit & fight in heavy current. Lost the battle when my line snapped on a vicious head shake & I was able to see a very large Muskie slap his tail in front of me & say buh-bye. Thought my night would be ruined after that but I almost made up for it with this:
Estimated her at 24" & 4-5 lbs. Jig & 3" White Gulp minnow grub w/ a great fight for a walleye. Missed a couple more but didn't really care at that point. May head back out tonight if the schedule allows. Until then, good fishing.
Alex