Discussion Starter
·
#1
·
Lots of WCF members out there today. I actually called an audible this morning and decided to take on Deep Lake today instead of Defiance Lake in Moraine Hills State Park. I brought my wife along so that she could see what Deep was all about. We were out from about 6:00 a.m. until 11:30 a.m. It was slower for me than it has been in recent weeks as we brought in only 2 bass, 3 bluegill, and a pike. My wife started out by getting 3 bluegill right away on pieces of crawler and then decided she wanted bigger fish and hooked up a slugo which ultimately led to this 14-incher (sorry Mike it wasn't a triple slugo 8) )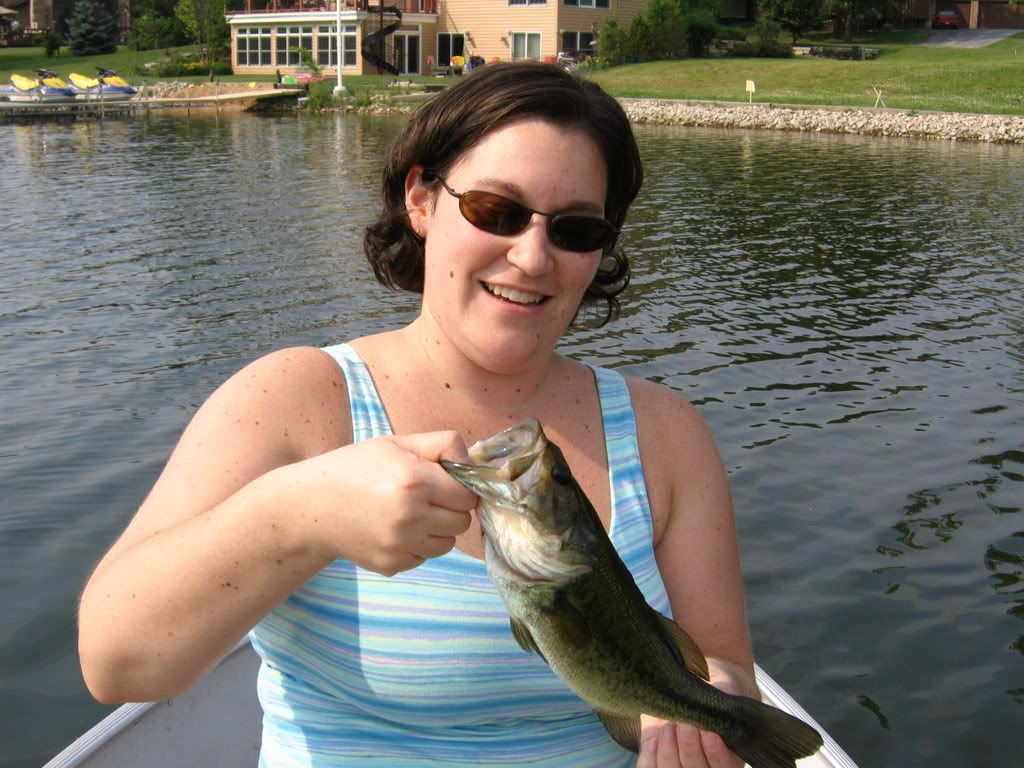 For the second day in a row (first on Lake Geneva yesterday and Deep today) I caught a pike on a drop shot finesse worm. This one was a 24-incher.
And last, but not least, I caught the fish of my lifetime on the same dark purple senko with blue flake that has been working at Deep the last 3 weekends in a row. I was fishing over between a couple of docks on the south side when I started reeling in except I couldn't pick up the slack and then the line started moving rapidly from my left to right. I set the hook immediately and........well...........I will let the pictures do the talking.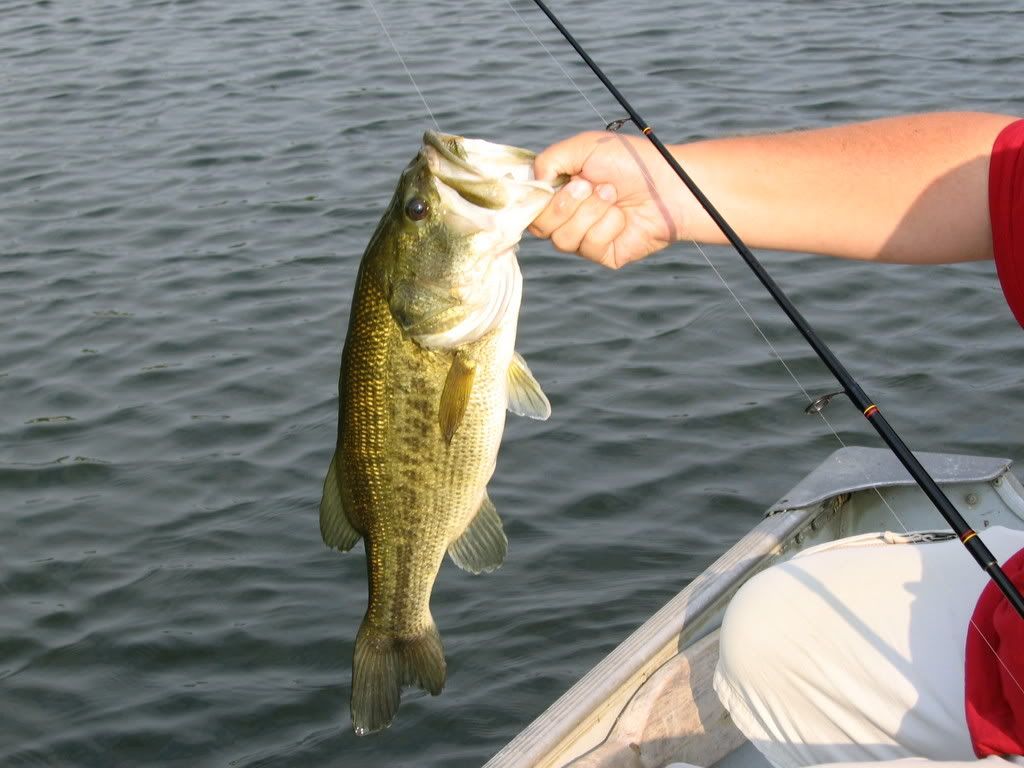 I was literally shaking when I put my thumb on the lip to lift her up and continued shaking for several minutes after. This monster ended up being 22" long with a 17" girth. I didn't get the scale on her because I wanted to get her back in the water, but the various calculators on the internet put this fish at about 6.75 pounds. I could have actually fit my fist into her mouth it was so big. What an absolute thrill. This fish will most likely be my avatar for a long, long time. I LOVE DEEP!!!!