Discussion Starter
·
#1
·
Me, Eric (Edai), Jason, and Augy got out to Deep lake this morning at around 5:45am and fished (Me/Eric till about 12pm and Jason/Augy till about 10:30am), it was mostly sunny then turned partly cloudy, SW and later a W breeze, and I'm guessing mid 80's for most of the time.
Jason and Augy fished I believe the western shoreline and hooked into a few 12 inchers off of topwater skitterpops (correct me if I'm mistaken) and Eric and I went down and fished the south shoreline and we came up with 3 fish in the 3 lb range (Eric with a 17.5" & 18.5" and I got a 19") all off of 5" Green Pumpkin senkos fished texas-rigged and weightless. We landed 3 other fish -- a dink, 12"er and a 14"er all off the green pumpkin senko as well. We tried fishing all over the lake as well -- but we didn't have much luck.
Congratulations to Eric who caught the two
biggest bass of his life
! Here's his 17.5"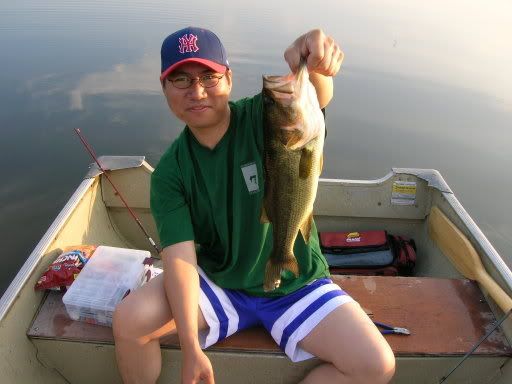 Here's my 19"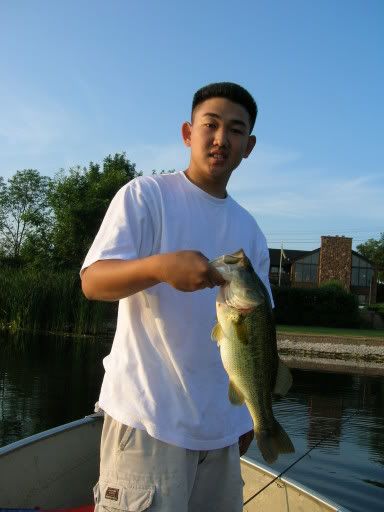 We actually had 3 fish that were deeply hooked (while fishing the senkos) because the bite was very subtle. Seemed like the fish would just swallow the senko whole on the fall, not move and just chill there swallowing. We were able to unhook and safely release 2 of the 3. I tried everything in my own power to safely unhook one of the fish and revive it but it didn't make it. Man, I can hardly remember the last time I killed a bass but it was honestly the worst feeling in the world. Me and Eric were talking about maybe wacky rigging the senkos next time w/ circle hooks (the fish seem to strike them on the fall anyway not while they're twitched) and this way hopefully we'll be able to unhook and release all the fish safely. Fortunately it was legal to take fish out of Deep Lake + Eric's inlaws happily took the fish to eat.
On a side note, I was thinking and realized that all of this awesome fishing today couldn't have been possible w/o Windycityfishing.com, i freakin love this site! Thanks Jason and everybody on here for all the reports -- especially from Eric who caught the 2 biggest bass of his life.
Haha, here's a picture of Augy/Jason towing our boat to another spot on the lake using Aris's motor.