Discussion Starter
·
#1
·
Aris and I got out to Deep lake again this morning for the 2nd 'thursday morning' in a row. Fished from 6:00am - 12 pm (?) and all of our fish came from the south end of the lake fishing topwaters and senkos (Aris caught 3 and I got 2). The biggest fish was 17" and 2lb 10oz, and Aris fought one all the way to the boat that was 3lb+.
This was probably my last trip out to Deep Lake........ for atleast a month or two... Next time I'll get out will be in the late fall when I come back home visiting so we'd better do a WCF outing to Deep lake then! It was awesome meeting and fishing with all of you guys this summer.
Me with my 17" (2lb 10oz) fish caught off of a chrome colored Chug-Bug on my 1st or 2nd cast.
Aris with a good fish off of... of course his specialty: The Pop-R
Here's a picture of the lake that so many of us have fallen in love with this summer... (It's my desktop background on my computer... 8) )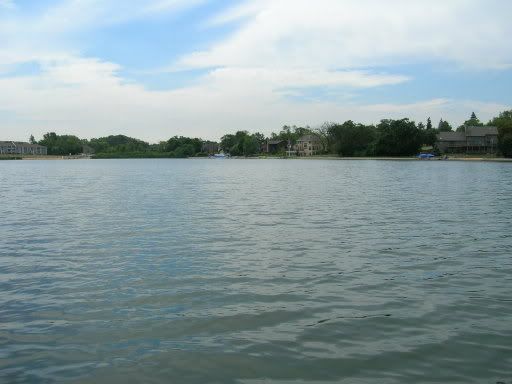 Aris, thanks again for drivin' up and lugging all your stuff it was some good fishin' today