Discussion Starter
·
#1
·
So I headed up to Milwaukee today, and naturally made time to walk the length of the pier. There were a handful of guys out there salmon fishing with the old open bail beer bottle rig... needless to say there were no fish taken in the hour I was out there. So when I got to the bend I looked onto the water on the inside of the harbor and saw this.... Like nothing I've ever seen in Milwaukee before.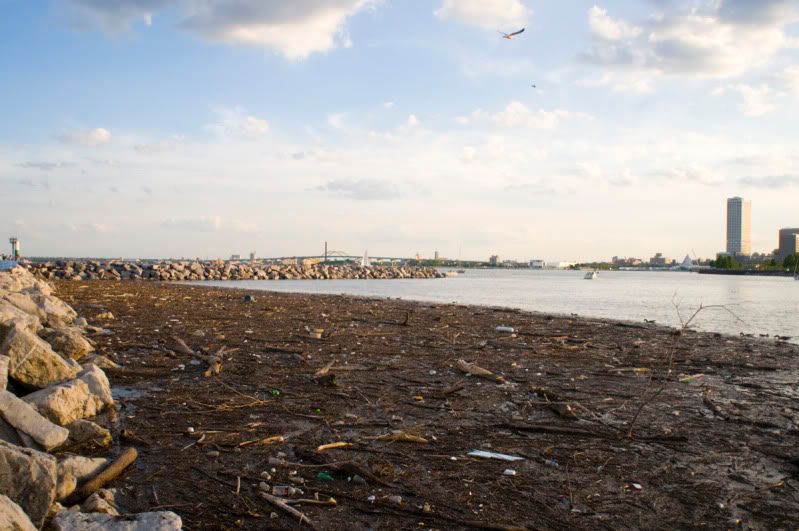 I was amazed at the ISLAND worth of floating debris in the harbor...
In the harbor, gaps, and out in front of the walls I saw : whole trees, kegs, 55 gallon drums, spent propane tanks, bottles, aerosol cans, hundreds of Styrofoam and plastic bits, and thousands of other sticks and floating pieces of garbage.
I know the river just got blown out... but only to 3400 cfs... That's not bad, last year when we got all that flooding she shot up to something like 9000 cfs. It was horrible, anyone thinking about taking the boat out for fathers day up there should get a good spotter in the front of the boat to dodge logs and the like.
Thought you guys here might be interested in this, I can't imagine trying to clean up that mess, although I do feel like I wish I had the means to help because I don't want to see all that wash up on my favorite beach haunts from my days at UWM.