Discussion Starter
·
#1
·
Alright guys///
4/6/08.. Caught a small bass and a Common carp about 6lbs on a jig, no pictures I've been more focused on fishing for fun then reporting. then proceeded to a pond where i caught a small bass on a red eye shad and Jp's Girlfriend caught close to a 2lber on a 4" Lizard.
4/7/08... Night time cat fishing We only caught one dink and since it is video and was small I'm choosing not to take the time to put it up. A lot of big cats out but couldn't get then to bite because we weren't that prepared. Look for the catfish video next week, i promise it will be a different story.
4/8/08
this morning decided to fish in the on and off rain, I landed a common sucker on a jig and was able to watch crayfish mate with the low water levels was amazing and i believe i found a new passion !!
not.. lol Thats creepy guys :shock: :shock: :shock: but it was cool to see. This weird looking guy pressured me to post his bass though.. So i did I didn't want any trouble...
so here's his pic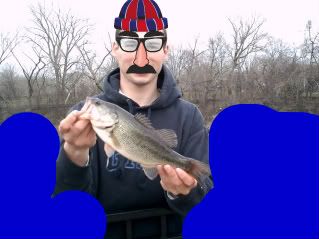 And here's the rest.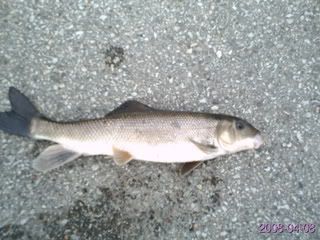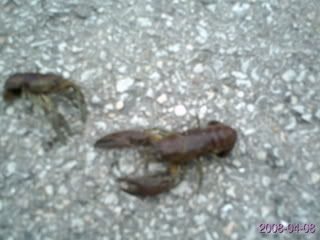 Caught some gills to but.. I'm sure you know what they look like
I'd also Like to point out i fish Everyday, And Don't report from time to time... this.. is my lazy side
thanks guys!