Discussion Starter
·
#1
·
As you all may know, April can be the month of choice for some serious fishing. If at any time, those that are up for the challenge, the payoff can be consistent to say the least. Well, that is to say any April, not necessarily including this year in Chicagoland. I have had some of my best outings during the month of Mapril. Those that fish hard know what month that is.
This year is no exception to an extent, with the strong feeling that April may be shaking the weather of March off. Other years I might inundate the website with my fair share of April's slaughter but this year may be delayed by Mother Nature's rath. Damn it, this month has been a bitch! Not to say that I haven't persevered, but given I am a lazy person, I've had to step it up a notch to stay in stride. May should pay off, but given the weather pattern lately I'm dusting off the ice shanty.
I've included a collage of outings that do fall with in the dates of April, but in no means reflect what a true April compilation should include. Come on May!!!
The following pics of fish mainly reflect those to be had by subdivision pond outings due to the rise in river levels. I prefer wading, but we gotta do what we gotta do!
A decent walleye caught on a jig and twister...unfortunately the rest of the day was for the most part a bust. The fun part was that I caught it on a ultralight......4lb test with 1/32 jig.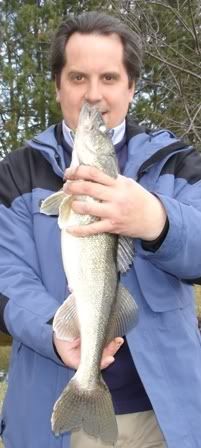 This guy came from a subdivision pond that was full of hungry fish. This pond was our last stop for the day, which made up for the rest. Between the two of us we manage about 15 fish biggest going about 19". This goes to show that staying in one place will take it's toll. If they aren't biting in that area, move. If they aren't biting in that pond...motor.
Of course I went back to that pond shortly there after, given that the weather conditions remained the same...shitty and managed this kitty.
That thing put up a fight and this maybe the defining moment of subdivision ponds in suburban Illinois. To think this fish evolved by himself in this small pond is ludicrous.
With the water levels receding and my itch for river wading, we ventured on down to the Kank.. I've viewed enough posts that said the river is giving up some big fish. We tried our luck at something that you will rarely find me at....the sunrise bite. We found the fish to be somewhat respondent until the fog cleared. Then it was hit and miss. Until then we came across a couple......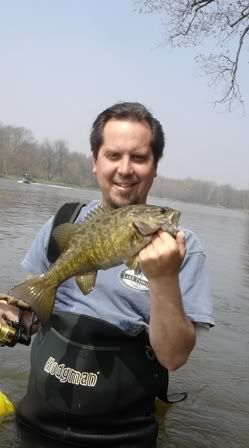 That was some fun fishing, but given that I'm am dedicated to my job :lol: I am limited to the weekend excursion. As you all know this weekend has pretty much been hard hit by lightening/thunder and the subsequent odd jobs around the house, I only managed a couple of hours out on the pond this weekend so far.
With that in mind, I do have a couple of ponds that I have found thru dedication and the help of mapquest. With that in mind, here is a sample of what I salvaged thru this last week of BEAUTIFUL weather.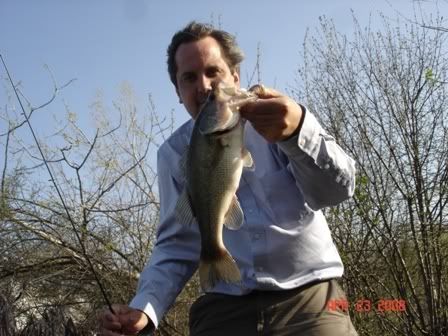 Note the casual business attire. No time to change clothing....gotta hit the water while the spring sun is still in play.
Lastly I will leave you with a weekday excursion that made up for this weekend. If ya can't click on the link, cut and paste.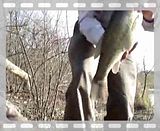 Good fishing and see you on the water.
JB