Discussion Starter
·
#1
·
Hey all,
I got out last Sunday and headed up to Bangs with a slight detour over to Island Lake. I had gotten some nice crappies in the past from there during open water so I was hopeful to find a few under the ice. I drilled thru several holes on different locations and didn't mark squat. Plenty of ice, probably around 8" and lots of fresh snow on top. Snowmobilers were having their fun as well. Headed on over to Bangs about 3 and entered thru the beach side noting a fair number of shanties already established. Needless to say it was slow going even after marking a fair number of fish in 14 fow. If all the sniffers had taken it to the next step I would have killed them but that seems like the going story on a lot of my outings.
I did manage of few of these: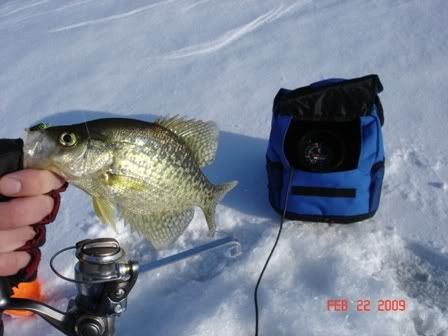 On spikes and chartreuse teardrop
Along with a few small gills and one dink perch (eat your heart out RonG :lol: ) I ended the day with this guy: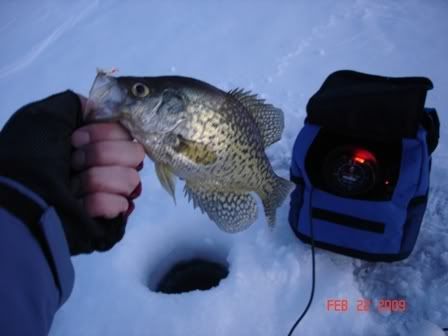 No it's not the same fish
, look at the difference in light! It was nice to be on the ice until 6pm instead of wrapping things up at 430. Unfortunately even after sticking it out the sunset feed bag never truly turned on.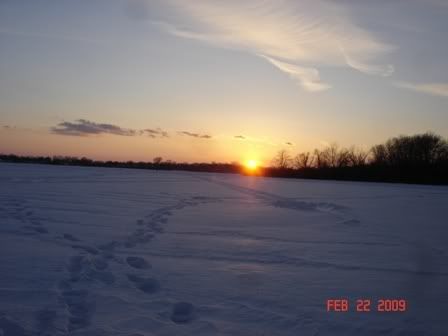 But it does beat sitting on the couch and wishin' I was fishin'
JB
Btw the ice was a solid 9" on 14 fow.