Discussion Starter
·
#1
·
My original plan was to fish at Axehead. I arrived at 4:30AM to find the gate still closed. My alternative parking area was all full. I was uncomfortable parking my car on the side of the road, so I decided to go get coffee. I came back and the gate was still closed. I've seen this happen before where it stays closed even after sunrise. So I decided to head to Belleau, which is usually always open.
Got there and the south shore line was surprisingly empty. I set up and cast out two lines. Temps are great and wind was down. After two missed hook sets, I finally get my first fish. I text message Augy to see how they are doing at Axe. Just before sunrise, the bite went wide open. It was ridiculous b/c every cast was a fish. I had my limit in 15 to 20 minutes. It would have been quicker if I didn't have to re-tie my knots. I get a reply back from Augy that three of them have already limited.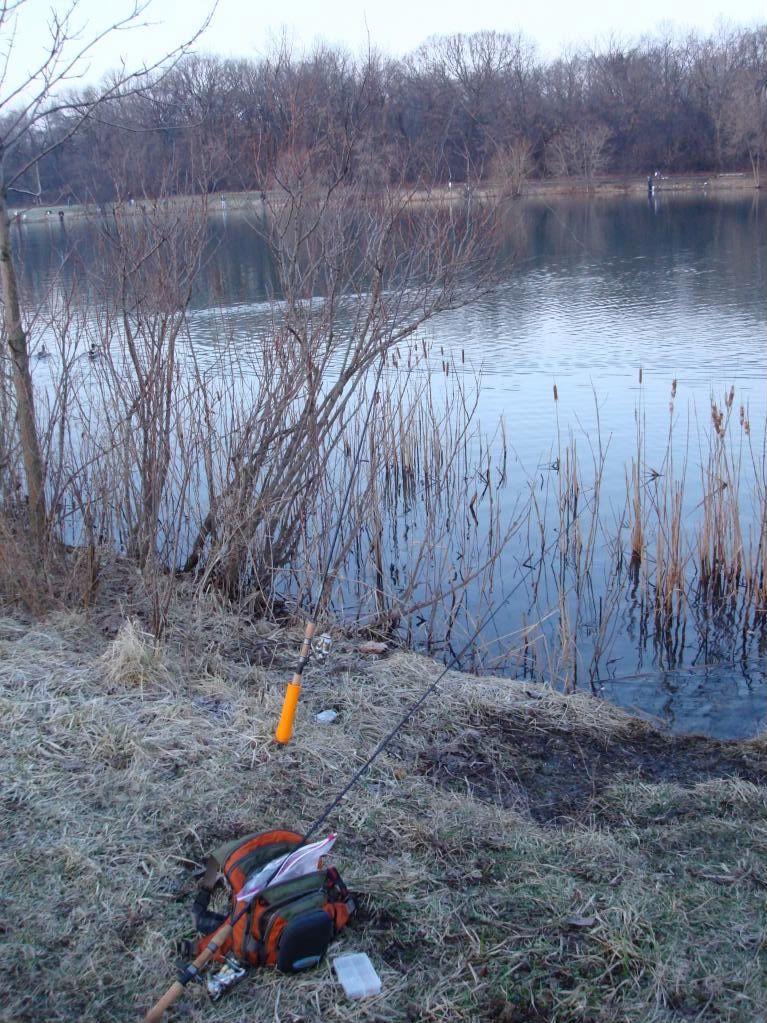 I noticed that the quality of fish was exceptionally good this year. Attached are photos of my best three - all over 15 inches. All were caught on Berkley Powerbait and Power Eggs. Guys next to me were using wax worms and killing them after the early morning bite died down.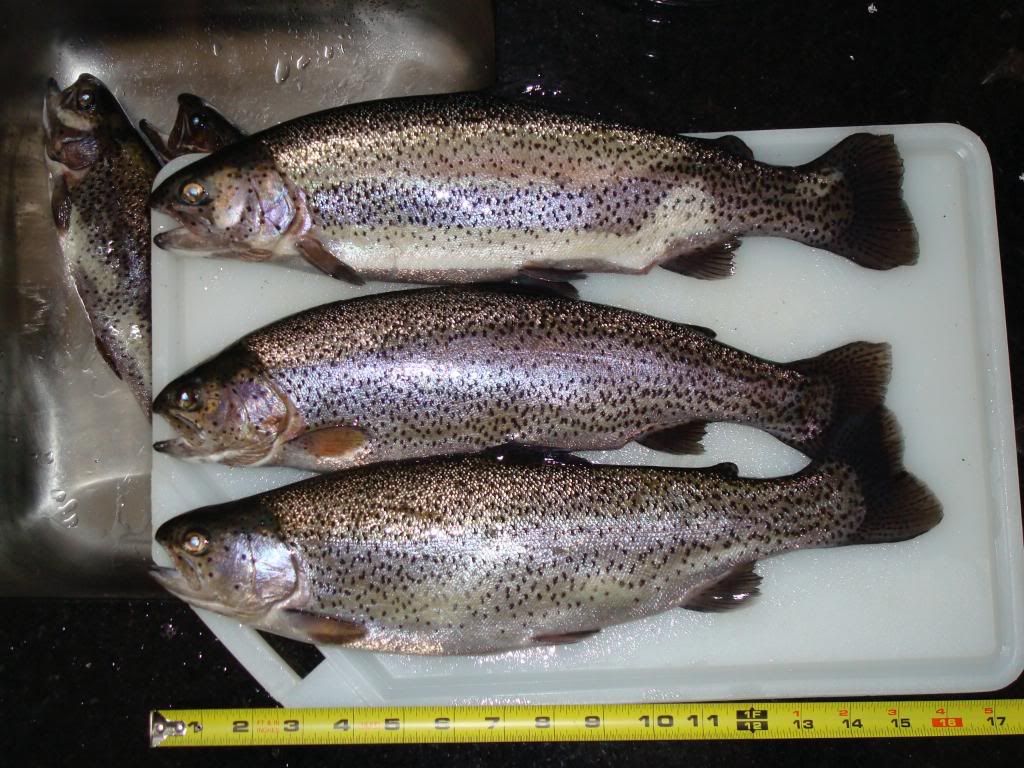 It got crowded quickly. The following picture is before the crowd.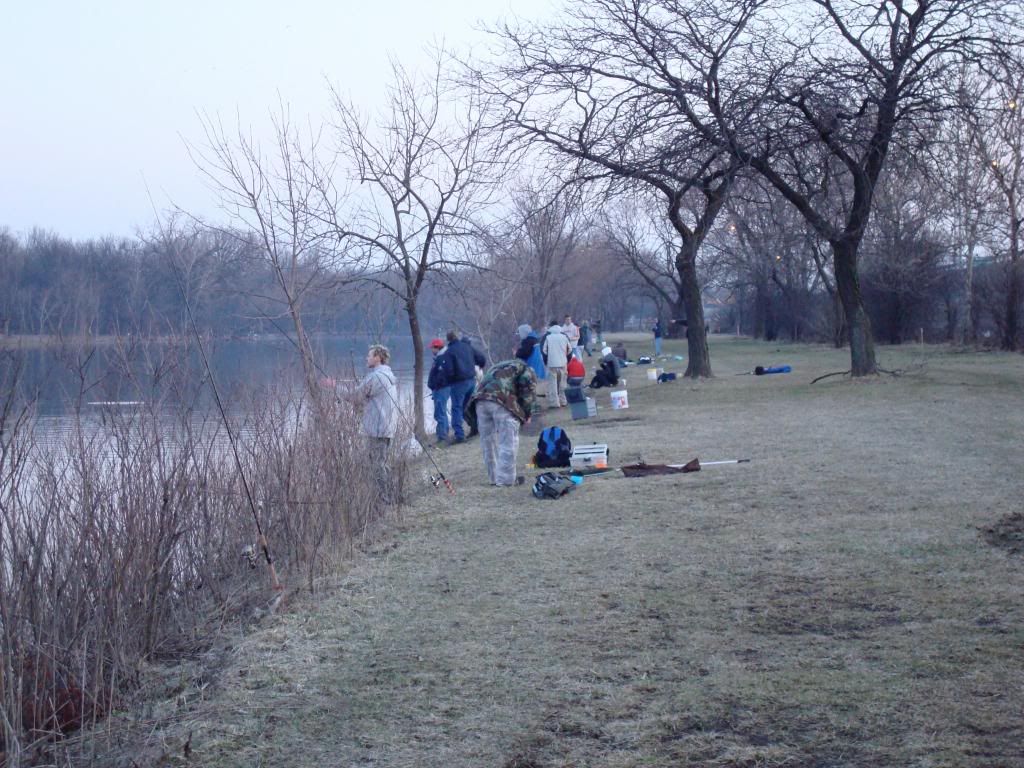 As I was cleaning the fish, I noticed one had a huge stomach. After opening it up, I found small pieces of wood and remnants of powerbait. Do you think they didn't know any better when they were released into the lake and just started eating anything in their sight?