Discussion Starter
·
#1
·
Spent all last week in NW Wisconsin and fished Des Moines Lake, Loon Lake and Twenty-Six Lake. Used mostly black 5" senkos (and Gander Mountains imitation with equal results) and pulled in tons of LMB, mostly smaller under 14" but fiesty, and meatier than around here.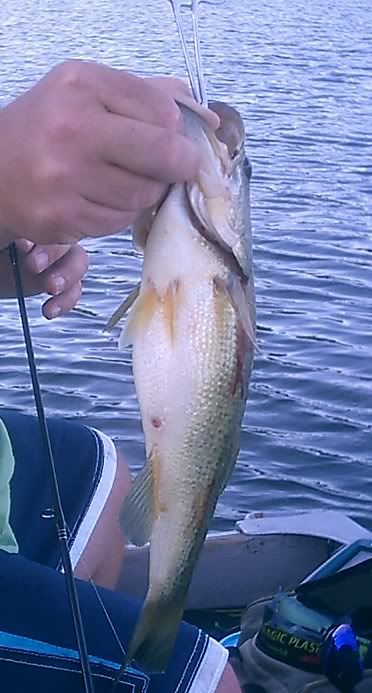 And tons of these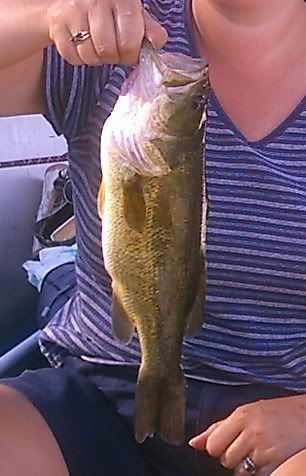 And one of these 3.8lbers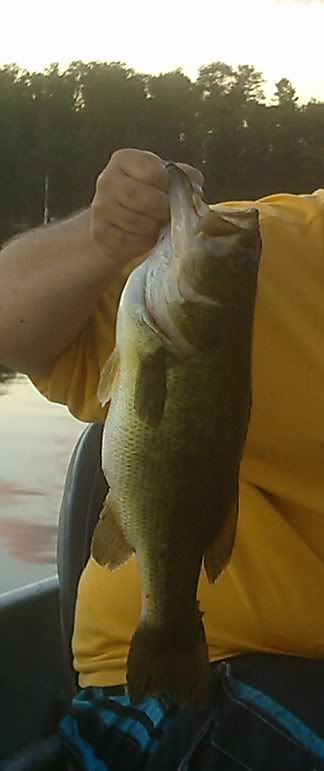 And few dozen of these

And a handful of these

I asked the local at the bait shop what the last one was and he (without the pic) guessed I was catching dogfish. They hit like a cat, very soft and slow, but fight like crazy! I caught one last august and it was easily twice the size of this guy, all of em fought like no tomorrow! I got fixated on them despite the need for live bait and a bobber. It was just too much fun trying to reel em in!
Lessons learned:
1. Senko imitations really are just as good as the real deal, at least the ones I have tried that are salt impregnated. We saw absolutely no difference in results between Gary's and Gander's. Used em on three different lakes with similar results. In fact, my wife used the imitations on several days and got better results than me despite not having even bass fished much before this trip!
2. Heavy recreational boat traffic immediately shut down the fish, especially the dogfish and bass, had less effect on the pike but still a noticable effect.
3. Line choice was a small factor, not nearly as much as around here. We used 8lb and 30lb braided, the 8 for senkos and the 30 for trolling and casting heavier pike lures. But did throw some senkos on the 30 and got same results as the 8.
4. Bigger is better, in boats anyway! We had a far more enjoyable time in our new (old 1955 AlumaCraft) 15' deep 'v' boat than in our 12' row boat! Mainly just more stable in the 'wake zone', but also able to get up and stand and walk around a little bit. If you're looking for a boat, go a little bigger, it's worth it!
5. It's harder and harder to fish on a budget. Trying to 'get away' and fish even in the northwoods is seemingly no longer possible on the cheap. Our cabin we've stayed at the past three years (and I did growing up thirty years ago!) is going condo! Yep, the northwoods lakes have been for sale and are going private! Well, not private private, but the shoreline is anyway. And more are literally going private all the time, no public access.
6. Lb for lb I've caught bigger length bass in Opeka, but despite the shorter length of the northwoods bass they were much more stocky and aggressive.
7. I love cheap fishing!