Discussion Starter
·
#1
·
Went out to busse for the first time this year on friday night. I saw the weather coming but figured i could get an hour or so in before it hit. So i launch at about 4:30 in the main pool. Caught 7 bass with a 3lber being the only keeper in one hour. The fish were relating to deeper water and were caught on buzzbaits and jig&pigs. water temps were at 74 degrees. Once the t-storms rolled in the bite stopped and the kids wanted to leave.
So i slept in on sunday until 6am and decided to wake up the boys for IHOP and some fishing. Saw the storms coming again and decided to give busse a shot in the morning. Launched at 7:15 and man there were a lot of boats out there. Decided to try deep water ledges rather than shoreline structure since the shorelines were loaded and most boats were hitting the shore also. Caught 3 bass with two being keepers. Both were caught on a 4 inch grub.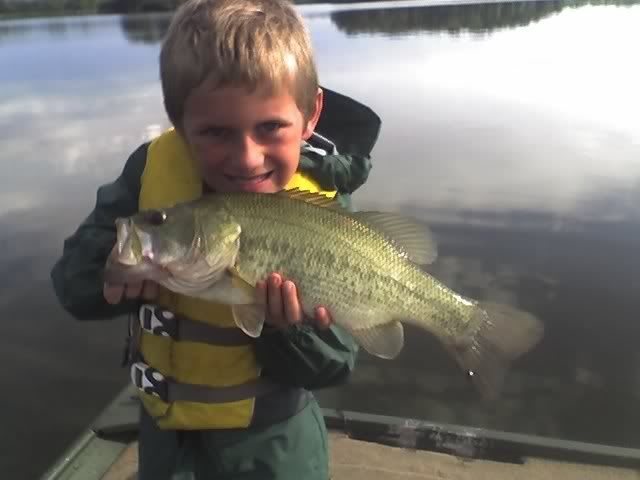 this one wieghed 3.1lbs and 17.5 inches
this one wieghed 1lb 10 oz and 15 inches
Water temps were again right around 75 degrees. Weed growth is not what it was last year. I don't know if the high water levels have effected them or if weed kill was put in but they are very scarce again.