Um...wheres the mention of the new December Busse record bud? 71 it is! And still got more than half the month left. My prediction is 150 bass by months end. The bite was sporadic. Fish turned on and off. Found them to be hanging out just a wee bit below the discharge this day. Jason comes struttin along and on his 4th or 5th cast he catches this piggy.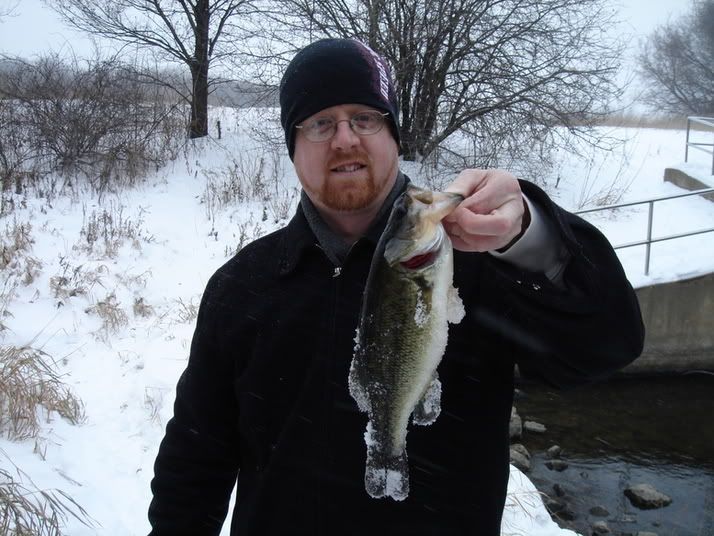 Jason's 12 incher...fish that is!
And here are a few of mine of the day. Proof I'm not full of hot air. Although hot air would of felt real nice this day.
Few of these...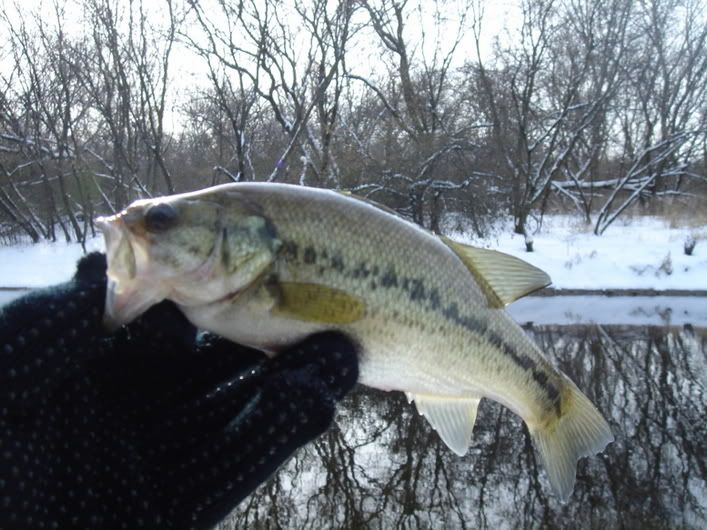 Some of these...
A bunch of these...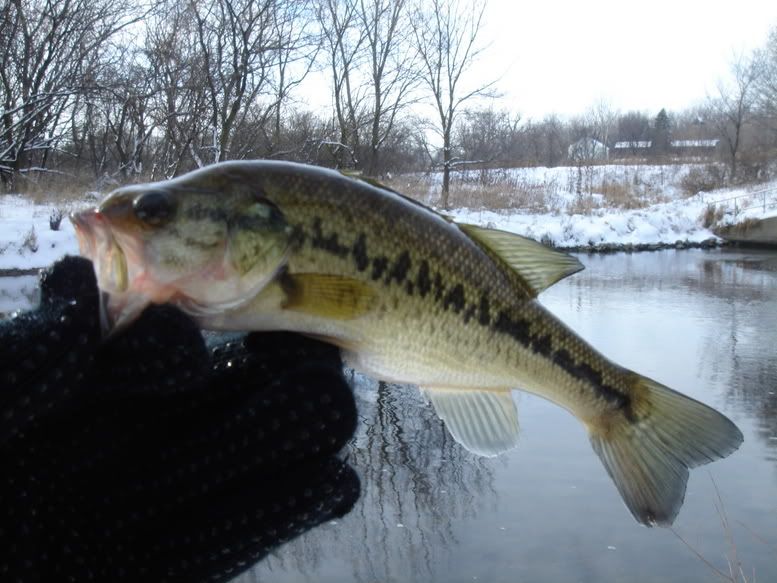 Throw in one of these for good measure...
My piggy of the day...and the most beautiful markings I've seen on a LM bass. Just look at this hottie. I nominate her for Ms. Illinois Bass. Whoohoo!
and finally, Mr. Redhook, the fish I wrote about in an earlier post. He was caught three times this day. I say he cause only a male would be dumb enough to get his ass caught three times in a single afternoon. Twice by the guy across from me and soon after by me. All within a span of 15 minutes. Just look at the size of that hook. The guy in the yellow jacket in the crappie pic caught him twice. Real nice guy by the name of Mateen. Hope I spelled that right.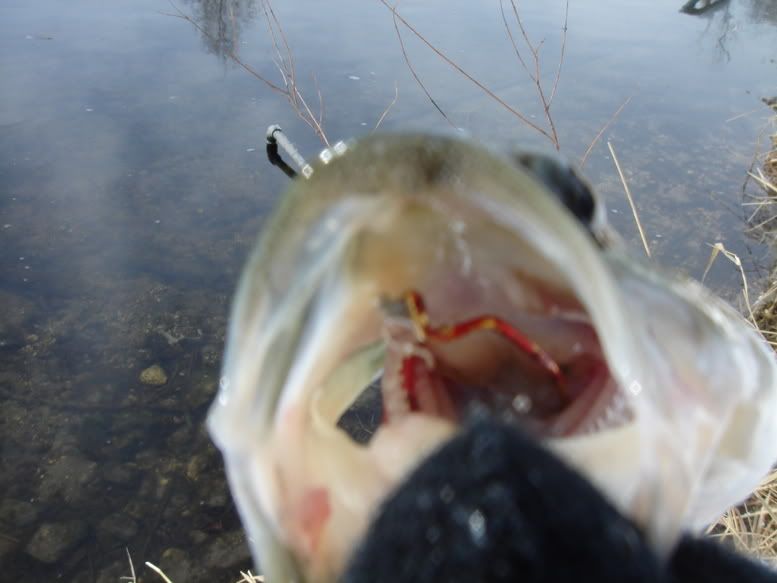 Lastly, Jason and I were mesmerized by this lone coyote or fox running across the lake as we reached the top of the dam. It was quite beautiful to watch him run across while the snow was falling ever so quietly. You can barely see him in the pic but he's the dot in the middle of the image.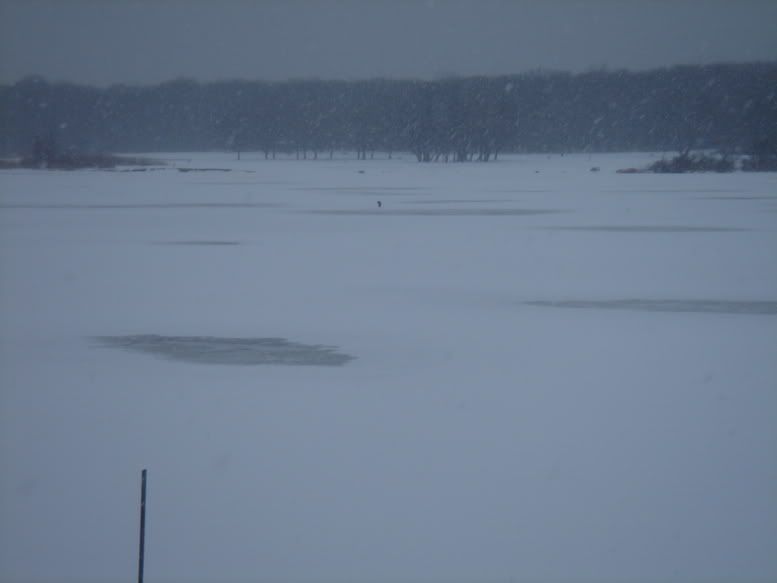 Those of you who haven't been out fishing with us, grab your rig and head out with us to Busse. Bassin in December man, come on, what can be better. Willy, you gotta make the next outing man. I guarantee you'll catch your first bass here. Without a doubt.