Discussion Starter
·
#1
·
Went camping for a week to a scout camp in nothern michigan. Lake is said to be one of the best bass holes in the midwest by chauncey nizoli of ESPN. Fishing this year was slow becuase of the whether changes one one day it was cold next day it was 95 degrees with high humidity.
This year me, my brother, and my buddy caught a combined total of:
21 Bass all largemouth ranged from 10 inches- 21 inches.
5 Northern Pike: Ranged from 18inches-30inches. ( well we landed 5 but we technically caught 14 if u count them spittint the hook out when we went to get them out of the water.
9000000 Bluegill/ pumpkinseed/crappie
2 Giant snapping turtles.
Have more pictures on my friends digital camera. Left my phone in my tent most of time or was out of batteries.
We fished by our campsite all week but we also found the dam. There were reports of 40 inch northern pike and 26inch bass being caught. And i saw a 26 inch bass caught. Some guy caught it on a spoon. It was huge it weighed 7lbs. Here are the fish we caught: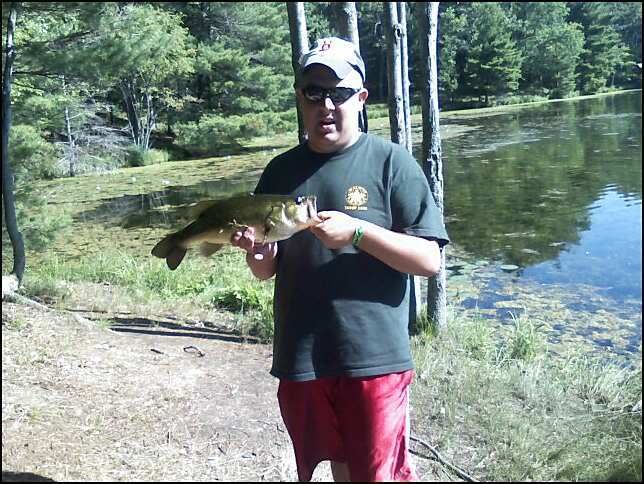 19inch 4lbs on spinner bait
14inch on senko
15inch caught on manns minus one
13incher caught on storm wildeye walleye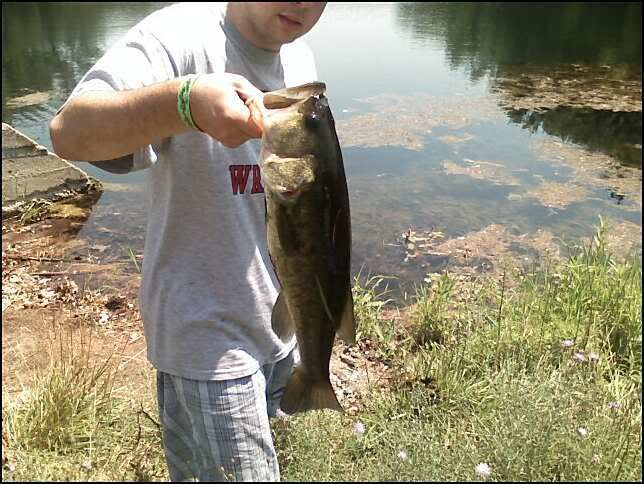 18incher caught on Xrap Shad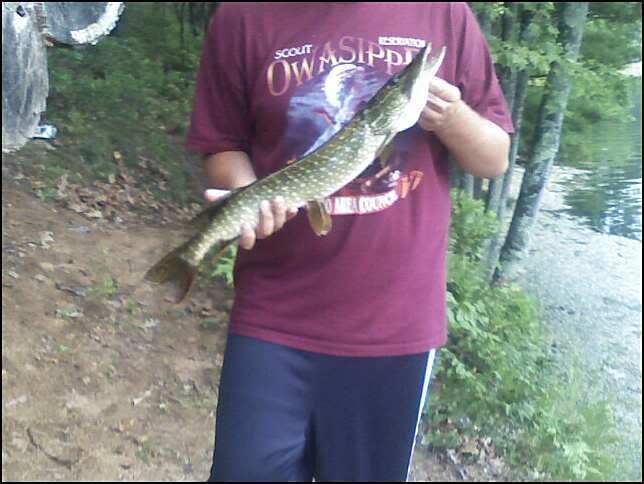 25inch northern caught on Storm Wildeye jumbo perch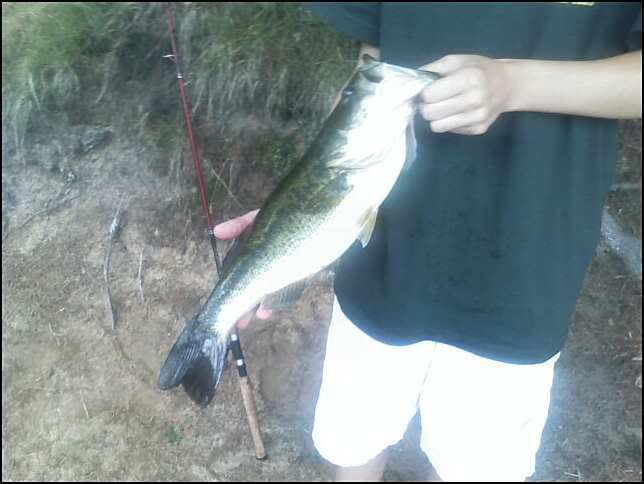 17inch bass caught on Yum buzzfrog draggin accross slop
We also caught bigger and smaller (again on my friends camera) Biggest bass all week was a 21incher caught by me on a spinner bait
Biggest northern pike was 30inches caught on a spoon. Smallest was 18inches caught on a night crawler.
Here is that snapping turtle (we purposly caught it using bluegill)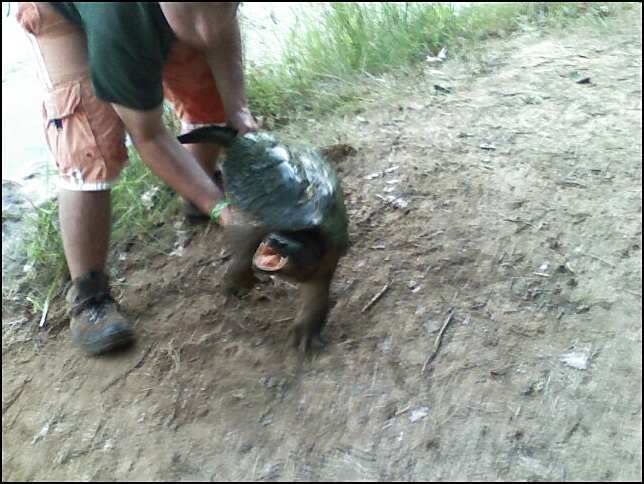 This is considered a small turtle for this lake. It took a good chunk out of my friends dads hand last year.
Here is just some scenery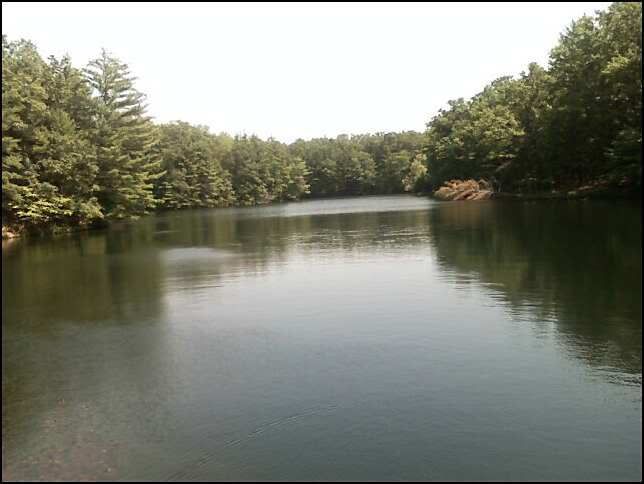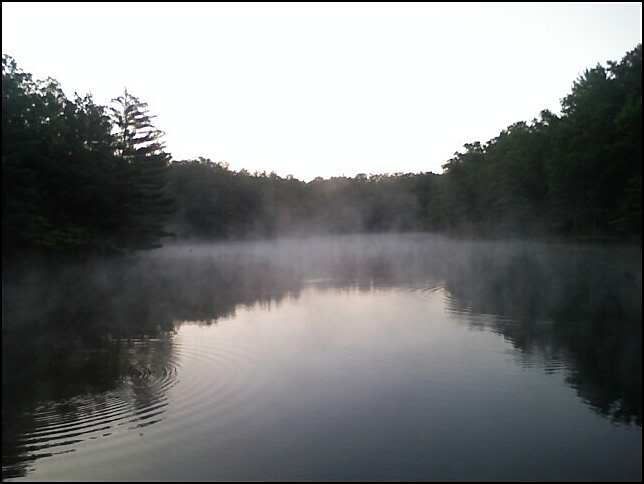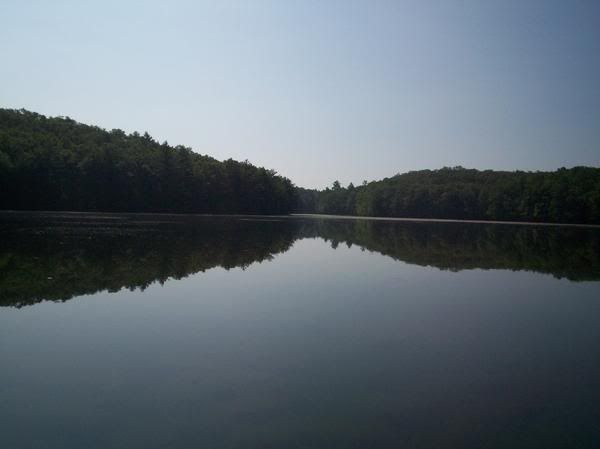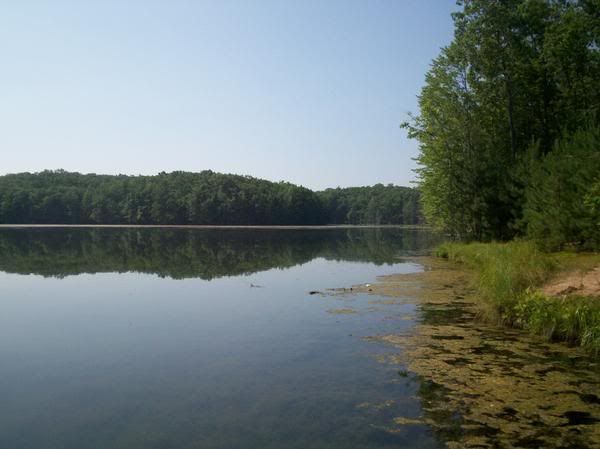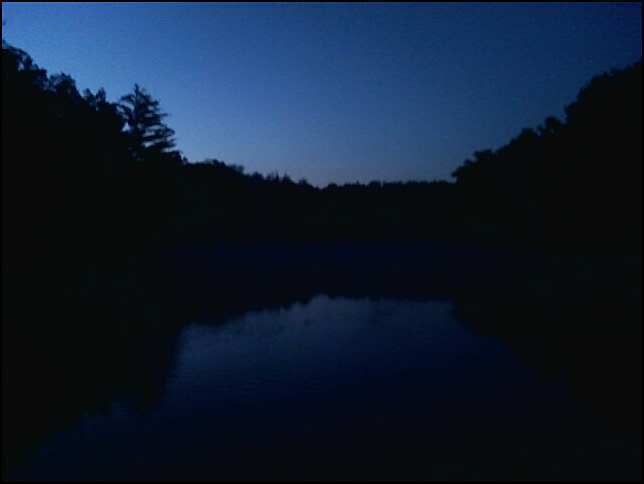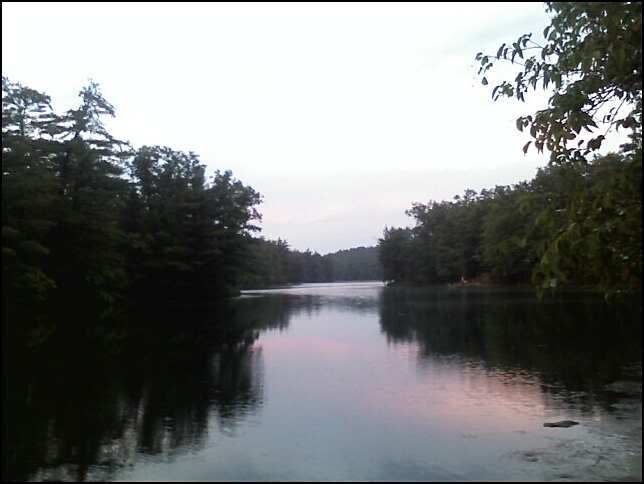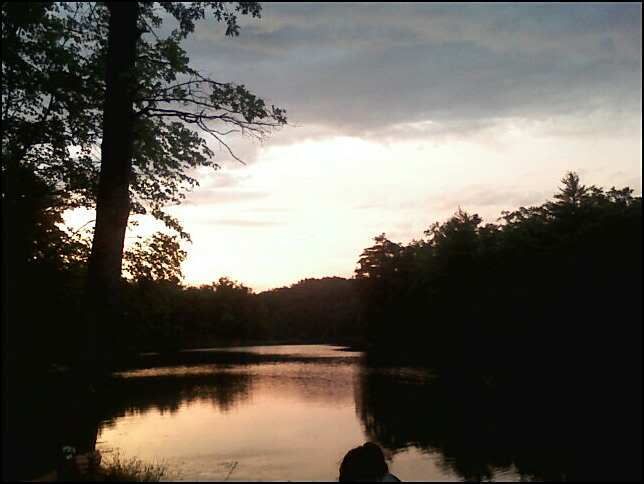 Thats it and we will be going back in a few weeks