Discussion Starter
·
#1
·
Well, I'm back. I can't believe how fast the week went by. All I can say is that the fishing was unbelievable! We fished the Winnepeg River about 3 hours north of International Falls. I went with my son, my 2 brother-in-laws, my 2 nephews, and my friend and his 2 sons. If anyone gets the chance to go to Canada fishing, just do it! You won't be disappointed. I'm planning on going back in 2 years again.
The camp that we stayed at was on an island which was reached by a 6 mile boat ride from the landing.
Every morning we got on the water by 8 am and fished until noon when our 4 boats met up for the shore lunch.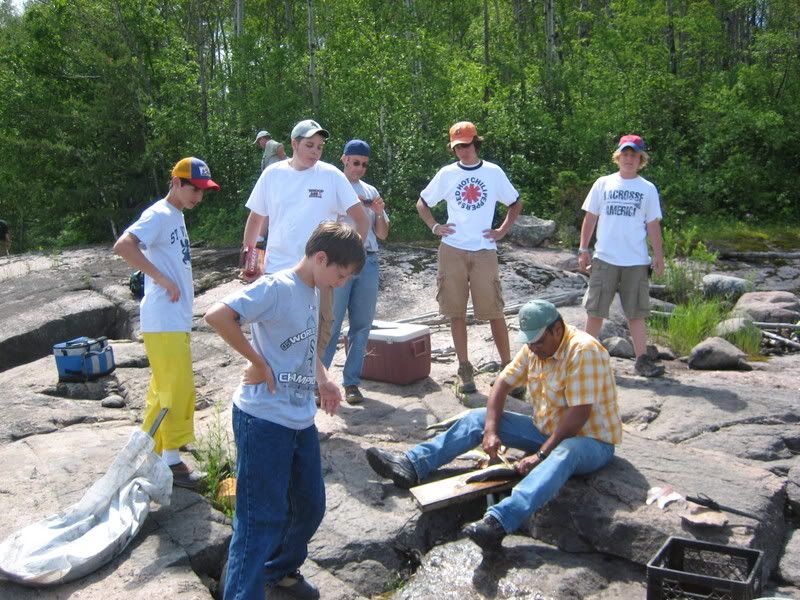 Most of the morning was spent jigging for Walleye for our lunch. In the afternoon we were back out on the water and fished for northerns and bass mostly casting. We were back to camp by about 5 and had dinner and then went out fishing after dinner without our guides for a few more hours of casting.
We saw a ton of wildlife while we were there.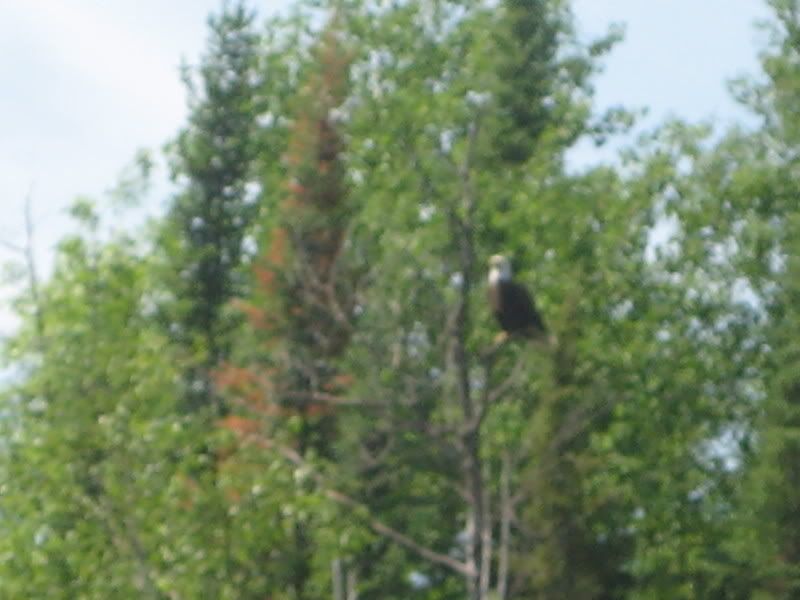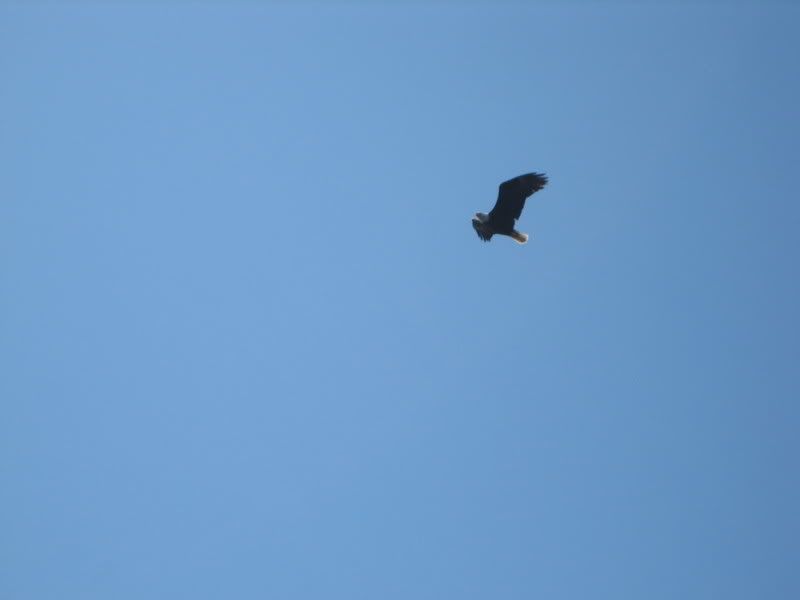 Lots of bald eagles
Many pelicans
One of three different bears that we saw.
But the best part was the fishing. The others had been there many times before, but they said that this time was by far the best fishing that they had ever seen. We caught a ton of fish. Each day, I must have caught at least 20 northerns. The biggest one that I caught was this 35 incher, but many others were caught that were bigger, 1-39 incher, 1-38, and 1-37.
A 35 incher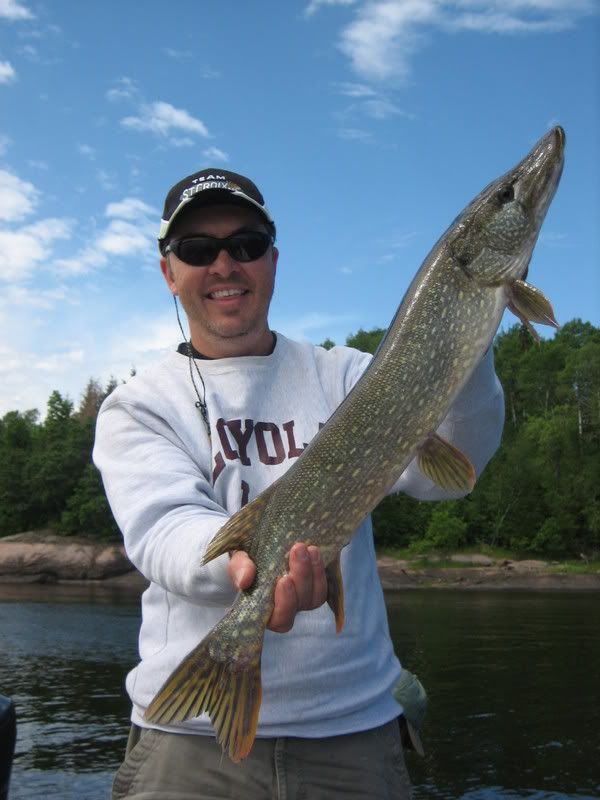 A 29 incher
Most of them were more in this size range though.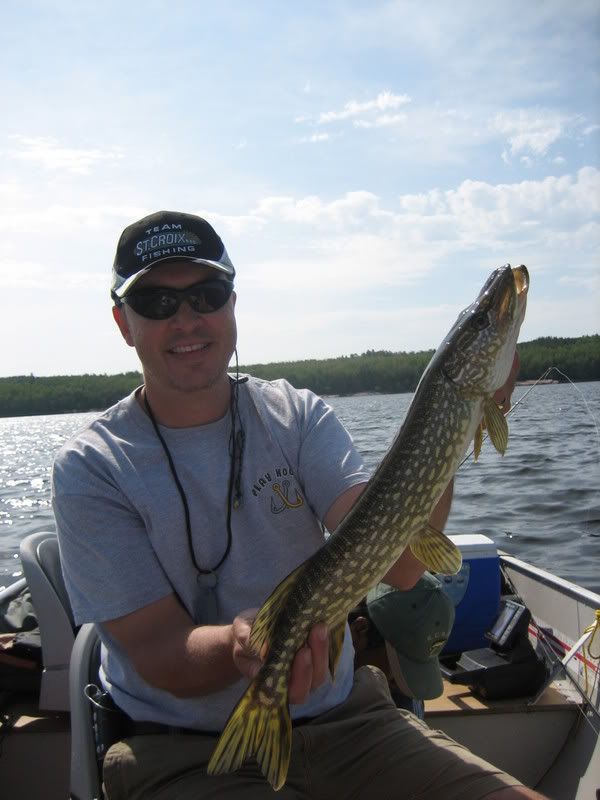 We caught a few nice sized walleyes too.
One afternoon our guide took my son and I to a secret bass hole where the two of us caught over 100 smallies in a couple of hours.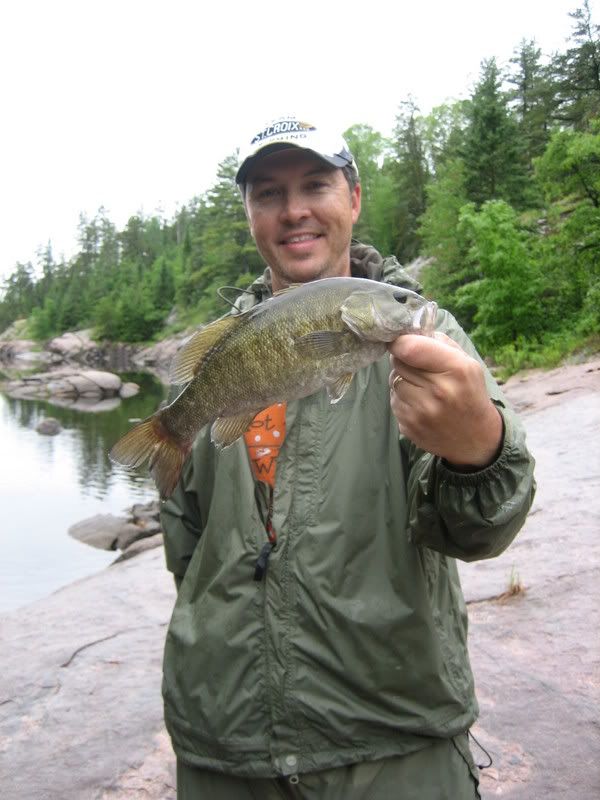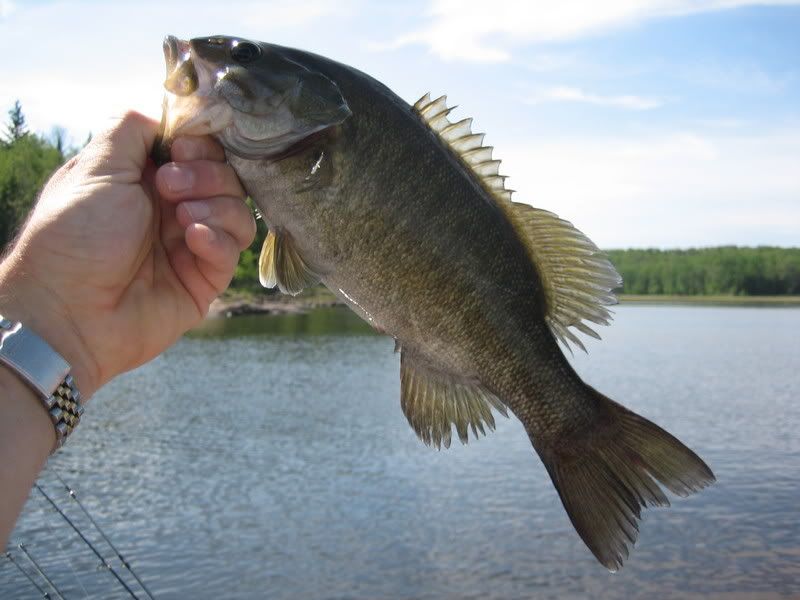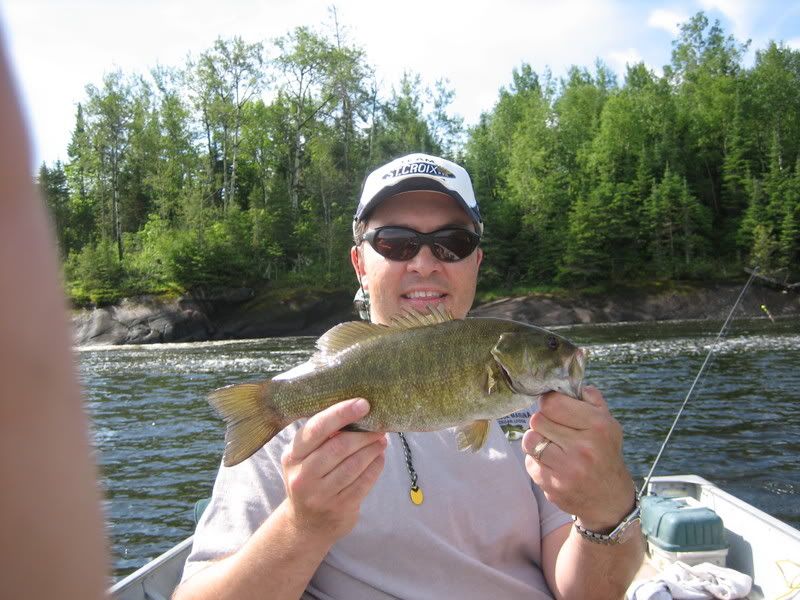 My nephew caught this nice smallie. My other nephew caught a 22 inch smallie that I don't have a picture of.
In general the scenery was just breath-taking. I can't wait to go back!