Discussion Starter
·
#1
·
Got out to one of my catfish holes with my buddy Erik. Started fishing at about 11:00pm and didn't get a hit until about an hour later. Missed the first one. Then action started to pick up around 1:00am, we ended landing up4 cats. they all were somewhat small, But my buddy caught a bullhead that was pretty damn big for a bully. We stopped fishing around 5:00am. All in all, it was a slow day and we couldn't get any monsters, but I am going to give it a shot again this week. Cut bait was Choice, and then we chummed the water with a few cartons of chicken livers :wink:
Heres Erik with a few...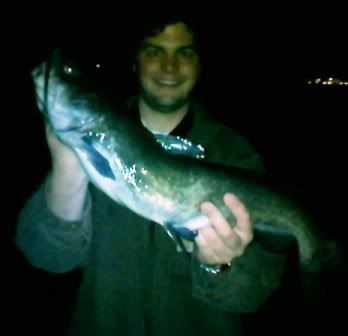 Then me blinded by the light on the camera phone, damn does that flash hurt!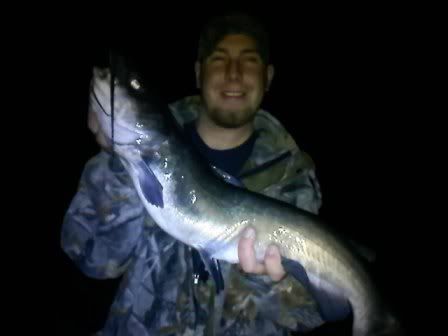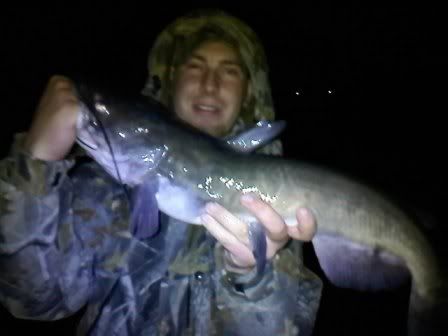 Dave