Discussion Starter
·
#1
·
I was on my family vacation last week up in Wisconsin and was able to spend some time fishing each day. I didn't catch a lot of fish this year, but we did catch a couple of really nice smallies. I went out one morning with my two brother-in-laws to a really great place for them. I even remembered to charge my camera battery the night before. The only problem was I left the battery at the house and didn't realize it until we tried to use it. :roll: So I apologize for the crappy cell phone pics. Atleast I didn't forget my reels like my brother-in-law though.
My fish was caught on a crankbait and was 4.5 lbs.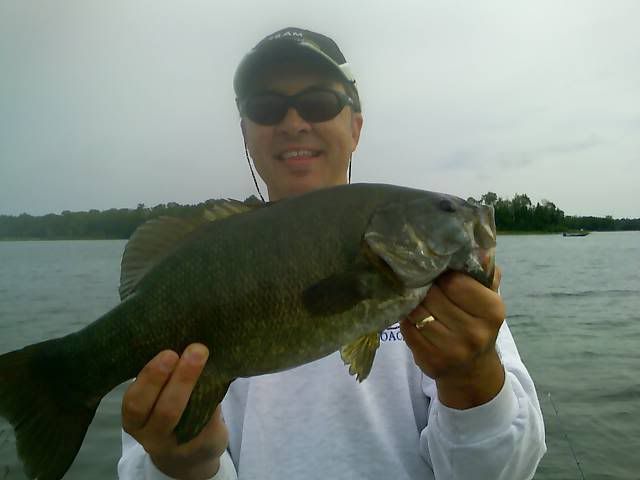 I thought that my fish was big until my brother-in-law hooked into this. :shock: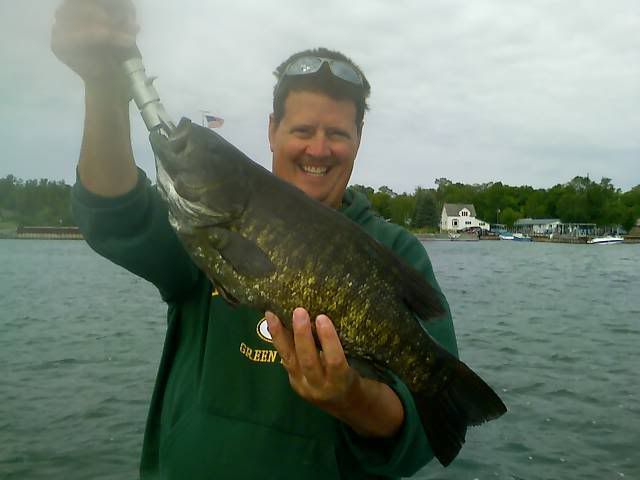 It weighed 6 lbs and went 22 inches. It was caught on a wacky-rigged Yum Dinger. We actually thought that he had a northern on because the fish never surfaced until he got it up to the boat.
Many more smaller fish were caught on Rat-L-Traps and assorted plastics.
I also caught another fish on another day that was 20 inches, but didn't have my phone along with me at the time to take a pic.