Discussion Starter
·
#1
·
DAY 1

Chicago river
Temp: 18 Degrees
Sky: Sunny
Wind: WNW 10 MPH
Feels like:8 Degrees
Water: Few inches above regular level
Water Color: Clear
Fish Count: 32
Lure: Glow in the Dark mini-mite
B. Pressure: 30.41 -DROPPING-
Yesterday with a high of 40 Degrees A Beautiful Day! Water high and murky I only managed one crappie. Over night a Front came through Which is exactly what I needed To help me Locate a school of Crappie. Cold Fronts use to be an excuse for me not having a great outing, But lately I've been using it to my advantage how you ask. Well, when a cold front comes through it typically sends the fish hunting for Cover And almost always with a 20 degree drop or more they'll hug structure very tightly. This helps me in a way with 16years experience on this river to limit the bad water and focus on water I think would be more productive. Usually When a Cold front hits on this river I almost Always hit Bridges, There's Almost always fish congregated along the pylons and cement structures. The bottom of the river is Primarily Sheet rock And although it has it's little channels and drops The majority of them aren't enough to hold an adequate amount of Fish schooling in the area not after a front anyway. So this Leaves discharges and Bridges. Discharges yes warm water, Shad, Deep holes But just to much current. But Bridges hold Enough cover to limit the fish's resistance in the water from the current so it doesn't waste as much energy and also that's where the smaller bait fish tend to group up leaving easier bite sized meals that a School of crappie can ambush easily. So that Was my thought process going in. Basically The Front put the fish in an area more assessable to me when I'd otherwise have to try to find open water suspended fish which is difficult. On my way to the bridge though as I usually do I checked out some sexy Geese along the road, They as I predicted the fish to be doing where lethargic and all grouped up for warmth Which surprisingly the bird behavior to fish behavior have been close this season for me :shock: . Overall this New years eve has been a good one, And December even better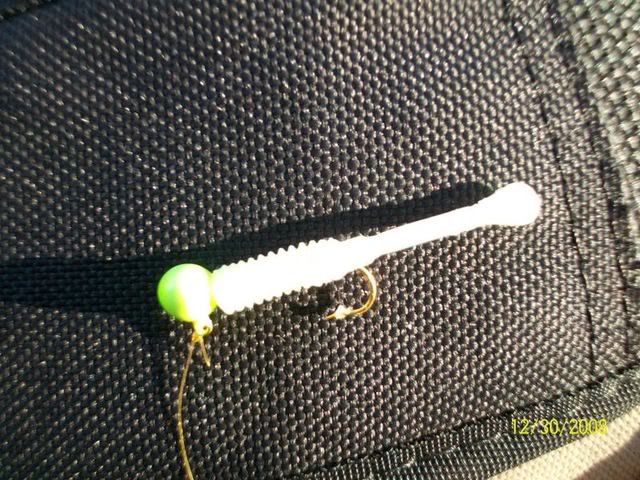 The Culprit.. -Pun intended aris
8) -

One of the first of the Day, started with 2 bluegill.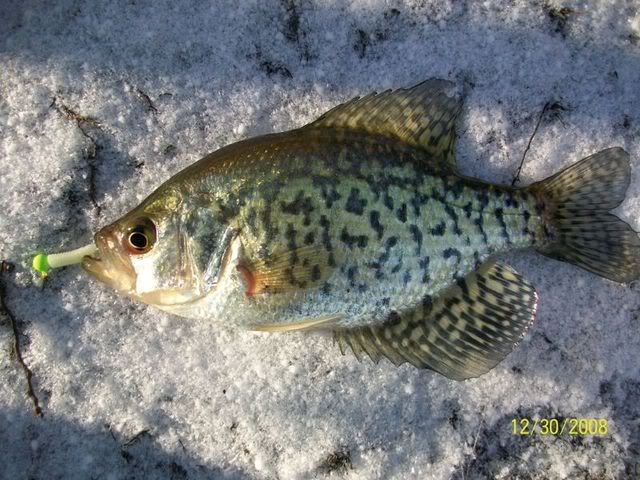 Ended with 30 crappie
:mrgreen: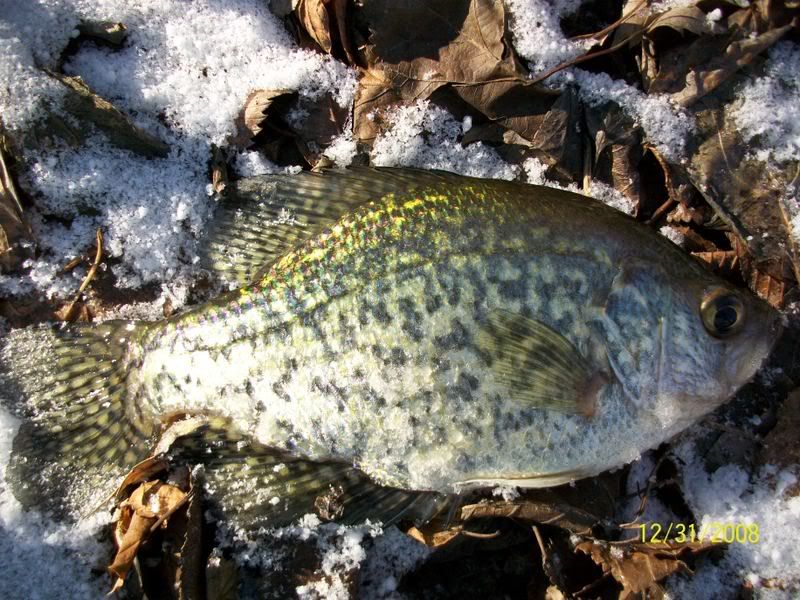 Some pics say the 30th, But i promise all Were the 31st NEW YEARS EVE. I didn't notice my date was set wrong a day prior becasue of the timing settings. until later in the outing resulting in just a few pictures to have the 31st.

mm.. Love That Mini-Mite

Fished in the morning, Date hadn't changed yet. all fish Caught 12/31/08


Ending the Year My totals Are as Follows

1,356 Fish
667 BASS

Not Bad, But still Rated a D.
2009 Is all About Perfection.
All About patience
And All About my goals.
Don't Care what anyone thinks or says
I'm going out to do what I love.
See ya guys tomorrow :mrgreen:
George
Multi-Species Enthusiast
[email protected]
:arrow: :mrgreen: :arrow: