Discussion Starter
·
#1
·
Day 15

Chicago river
Temp: 14
Feels Like: -4
Wind: NW 19 Mph
Sky: partly Cloudy/ SNOWING
Water: Few inches below regular level
Water color: clear
B. Pressure: 30.05
Fish Caught: 4
09 Fish Count:70
Skunks: 2
from Dec.31,2008-jan.1,2010
Hey guys, Before I start I'd like to point out a few things. It's a Dream of mine to fish Everyday of my life! It won't burn me out.. Every since I got introduced to the sport through my beloved grandfather. I haven't looked back, I've fished 6 months straight a few years ago, and use to ditch high school to fish ALL THE TIME... it's a wonder how I passed with high honors :shock: :shock: :shock: I get upset when nothing is caught because that's the whole idea of going out. Yes it's nice to get out either way... but come on...
Every time out It's my PRIORITY to plummet all depths and Catch as many fish as possible.
In my first post I stated I don't care what anyone thinks... or says.. because I'm going out to do what I love. I take the kind words as motivation.. and the harsh words as even more motivation.. You keep dishing it and I'll keep fishing it
:mrgreen: :mrgreen:
This afternoon I had 2 Hours to fish.. and an hour and a half of my fishing time I Failed to even get a tap :shock: 30 minutes before my departure I Raised the length of my leader from 6" to more close to 20" And that's when The taps started pouring in, First i landed this Beautiful common carp an easy 10lber but looked to have a broken tail and the fight was simply quick as was the release :mrgreen: :mrgreen: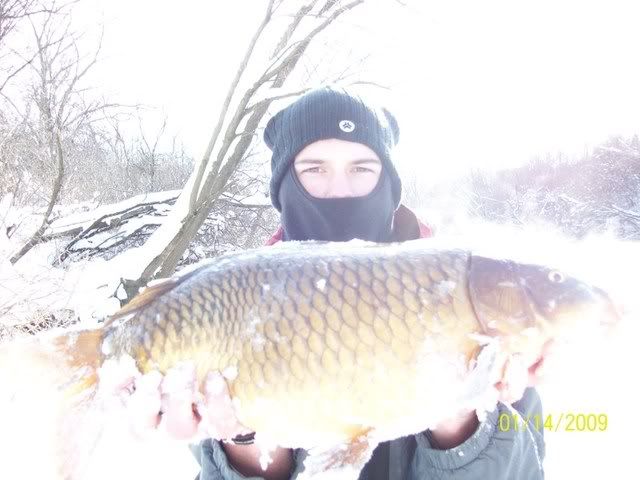 Then I was Lucky enough to Land this little guy, A common sucker With the fight of a common carp :lol: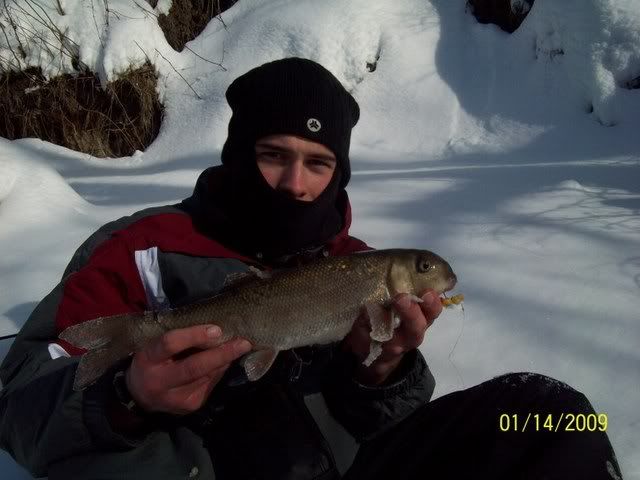 Then Was Lucky enough to catch these two Carp.. amazing fight but you can tell they knew it was cold.. lol they weren't as aggressive in the fight As they usually were Probably because it felt close to -4 :mrgreen: If people can LIVE in the Arctic I can bare a few hours a day in a Chicago winter..
My 70th fish on the year.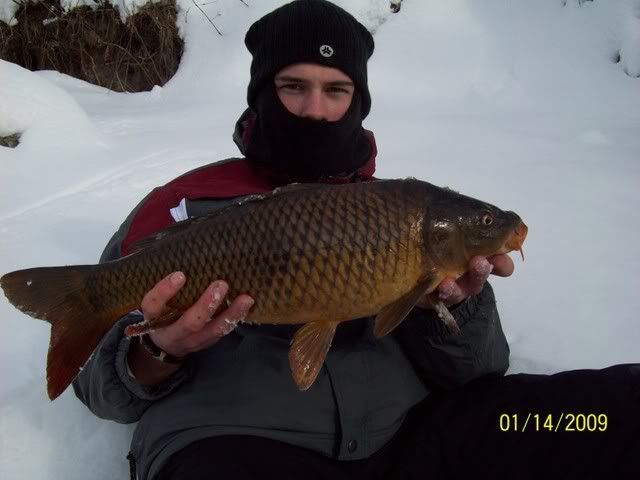 George
Multi-species enthusiast
[email protected]
:mrgreen: