Discussion Starter
·
#1
·
DAY 3

Chicago river
NSC
Temp: 28
Feels Like: 14
Wind: NNW 3 MPH
Sky: Partly Cloudy
Water: Regular Level
Water color: Clear green tint
B. Pressure: 30.07 - Steady
Fish Caught: 7
09 fish Count: 40
from Dec.3108-jan12010
Evening Guys and Gals I apologize for the Late post. Today got out with a buddy of mine Ralph. We started at a few bridges On the North Branch but after a short few jigs here and there, the Area didn't seem to productive to me. then i felt the water and to my surprise COLD!! A lot colder then what i'm use to in the area so we quickly headed towards a well known hole to see what we can manage.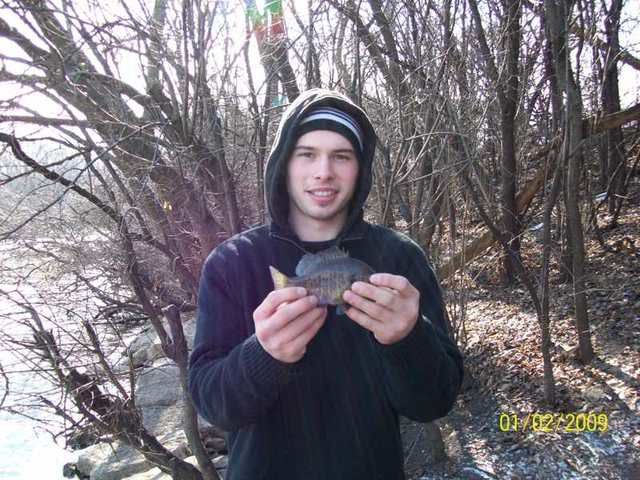 Almost instantly at the New hole I Caught this small Bluegill using a 1/16oz jig with a White grub on it. But after that fishing slowed a bit, So i started using a more slow approach allowing my lure to fall to the bottom Where I knocked in a Crappie.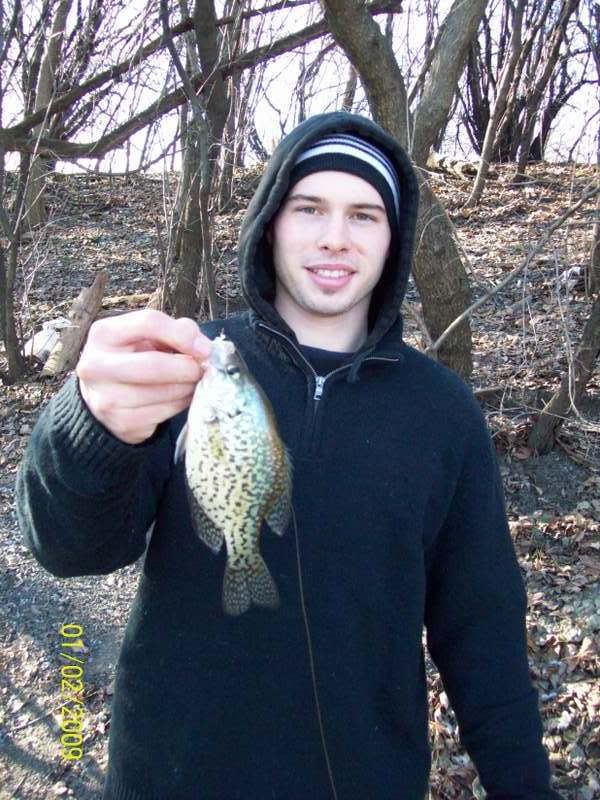 Then assuming these fish were bottom Huggers I changed my jig to a 1/4oz Head with a light wire hook and I dragged my lure along the bottom Catching 3 More small Crappie And a Surprise Common Sucker that had my 6lb test and Drag SCREAMING!! what a blast this guy was.
Sorry For the Short Post guys, Man this has been exhausting And it's only been three days. but i'm loving the Fishing part!! just not the working part... :lol: the Last 2 Trips 3 including this one I didn't bring anyting for bass I specificly Targeted Bluegill and Crappie. But hopefully tomorrow I catch up on sleep Re-Group and Drag all my Gear out for a Chicago Bass Assassin type day :mrgreen: :mrgreen: :mrgreen:
SEE YA GUYS AND GALS TOMORROW!
:mrgreen: :mrgreen: :mrgreen: