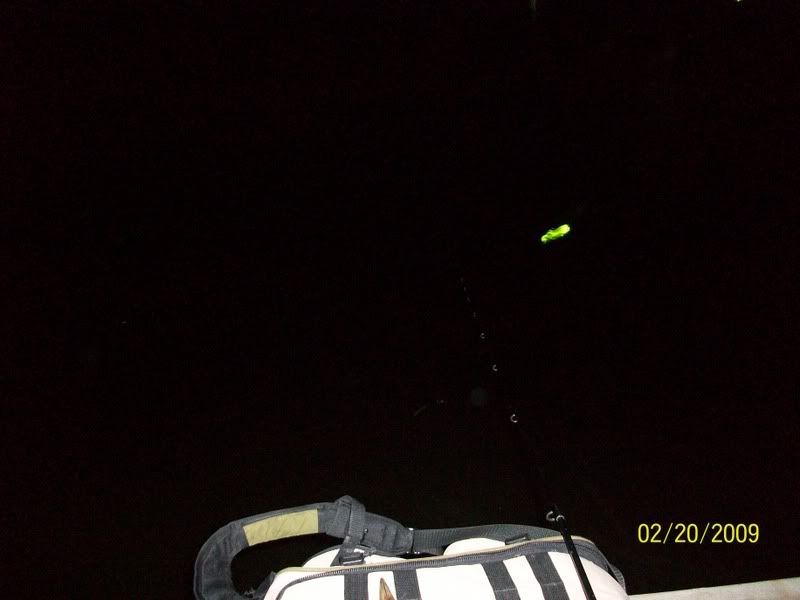 2
<(GEO(><

Day 52
Date: 2/20/2009

Temp: 26
Feels Like: 19
Wind: S 6 Mph
Sky: Partly Cloudy
Water: low
Water color:clear
B. Pressure: 30.07
Fish Caught: 0
09 Fish Count: 137
Skunks:12
Dec.31,2008-Dec.31,2009

.. What a Busy day.. :roll:

Only time I was capable of fishing today was 5:00p.m. - 7:00p.m. I chose carp and I decided on Bren mawr as my Location, In hopes of a good sized fish. I started with Corn, I made a Cast then baited down river estimating the current flow to allow the bait to fall within the area of my presentation (Hook with Corn). My being forgetful about school getting out, I had to deal with many high schoolers Traveling by. Most minded themselves but few stopping asking about what the hell I was doing out at night Fishing :?: .. I whipped out the Camera and showed them :wink:

After the area died out and the night really settled in, I aimed my rod tip towards the glare off the water from the reflection of the Lights in the distance. I was getting bit, my rod would boil over And when I'd Lift up I could feel the tail swimming back and forth but then instantly the fish was gone :shock: This kept happening over and over, I then rigged a separate rod With a Treble hook and smashed bread onto it, dipped it in the water to harden it. Then make my cast to the baited area, Similar thing happened with the treble hook and bread. the fish made a Tug..Tug.. Nothing for about 30 sec. then Run with it. With the Treble hook I had a 10" leader and my corn sporting a 18" leader. I did manage a Goby , but as they don't count in my Tally.. I got the big "0"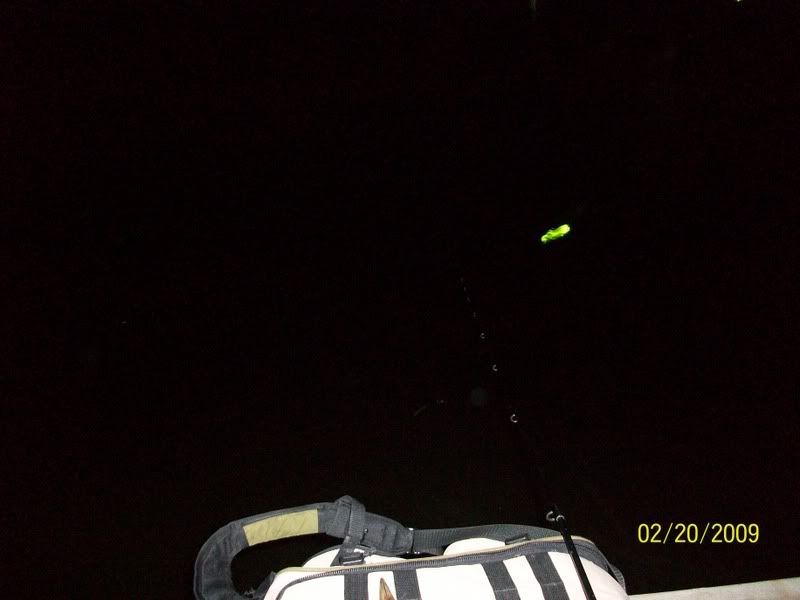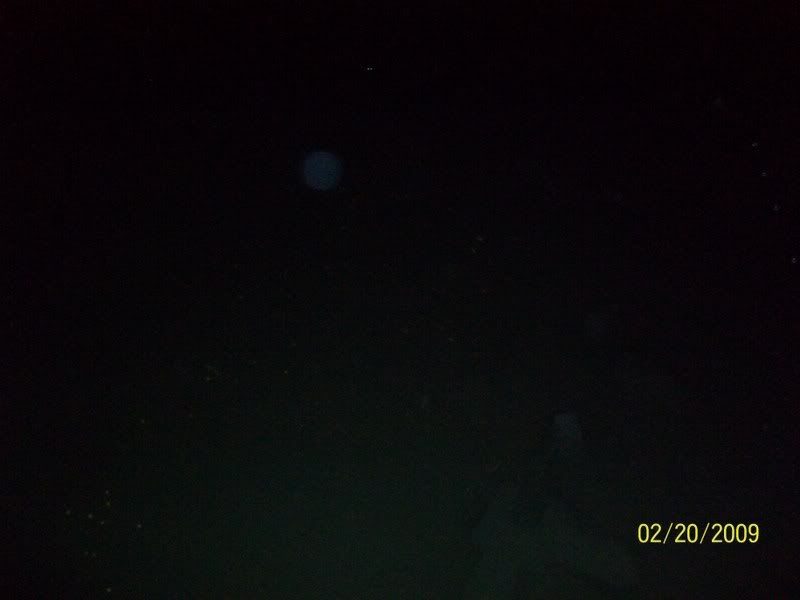 this is a Skunk that Really.. :x :x :twisted: :twisted: :twisted: :x me off. Because It was a such a beautiful Sunny day all Day! and the only time I had to get out was so late.. And i couldn't take advantage of any of those finicky Light bites.

Tomorrow, I may decide to Float fish for carp. And see were we can go from there. Don't own a float.. but Will run and pick one up at the store.
Very Disappointed. :|
But I'll Get 'em Tomorrow!
- GEO
Multi-<((><
[email protected]
:mrgreen: