Discussion Starter
·
#1
·
DAY 7

Chicago river
NSC
Temp: 30
Feels Like: 20
Wind: ESE 14 mph
Sky: cloudy/Snowing
Water: Regular Level
Water color: green Tint
B. Pressure: 29.61
Fish Caught: 3
09 fish Count:54from Dec.3108-jan12010
Hey guys, Today was A little difficult but not as much as I previously expected. Whats crazy is No day has been the same, Every single day is different from the previous day. Today my main goal was to bring in a Carp. That was my primary focus at the fishing hole, I started jigging For crappie as I did bring My crappie outfit and Carp outfit. I was jigging with a small pink Straight tail made by rattlesnake brand. I caught two Crappie jigging on the bottom it was rigged Drop shot style And I was fishing in about 8ft of water. Then I quickly started setting up for carp when my brother nailed a beautiful large mouth bass it was his only fish of the day but definitely a nice one!. After getting set up using the usual slip-sinker rig and corn I made a cast out a few minutes later hooking into a beautiful common carp. Thanks for the responses in my previous reports guys I don't have much time to browse and respond to all but I appreciate the moon phase response And things like that, which will definitely help me because I'm limited to computer time as my schedule has been walk dog, fish, Report,walk dog, Work, Hang with my beautiful girlfriend, walk dog, And repeat. Thanks Guys!
My Carp
one of my 2 Crappie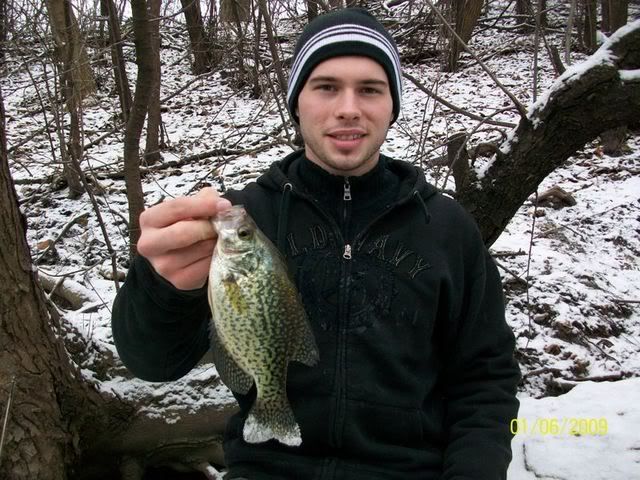 my other crappie :-]]
My brother jame's beautiful Bass.

see you all tomorrow :-]

George


[email protected]



:mrgreen: