Discussion Starter
·
#1
·
<(GEO(><

Day: 74 Straight
Date: - 03/14/09

Temp: 37
Feels Like: 37
Wind: ESE 4 MPH
Sky: Mostly Sunny
Water: High
Water color: Clear
B. Pressure: 30.11
Fish Caught: 5
09 Fish Count: 214
Skunks:21
Dec.31,2008-Dec.31,2009
Day 74..


<(GEO(><

Very Light Spring like Breeze Blowing through the trees, And Sunny. Clear Water yet also Calm. On Clear sunny days with Clear water I always choose to go Realistic. No matter what Artificial presentation I decide to Make up myself or something store bought It must look realistic. Either It's got to Look Like the prey or if not the right color.. At least move like the pray. Although opportunistic Not always that ignorant is the Bazz. On this fine day I decided to Match the hatch. I'm fishing a body of water Where Shad thrive, Then the Best opportunity is match the main forage (Gizzard Shad) Because chances Are Bazz will Gang up on these for an easy meal. I've Seen Bazz actually Corner bait fish for an easier meal, Something crazy to think that perhaps communication between them is better then we know :shock:

This was Our tool In landing this un -> KNOWN<- BAZZ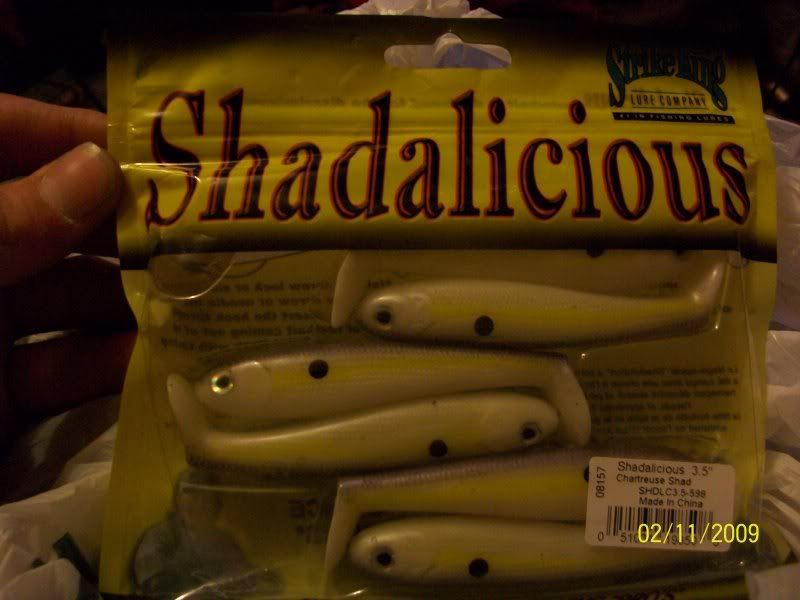 Not only Was I thinking the body But the Jig head I'm rigging them on must look Pretty good to. So I opted to buy These Matching Jig heads to Really... Sexy that Sexy shad out. :mrgreen: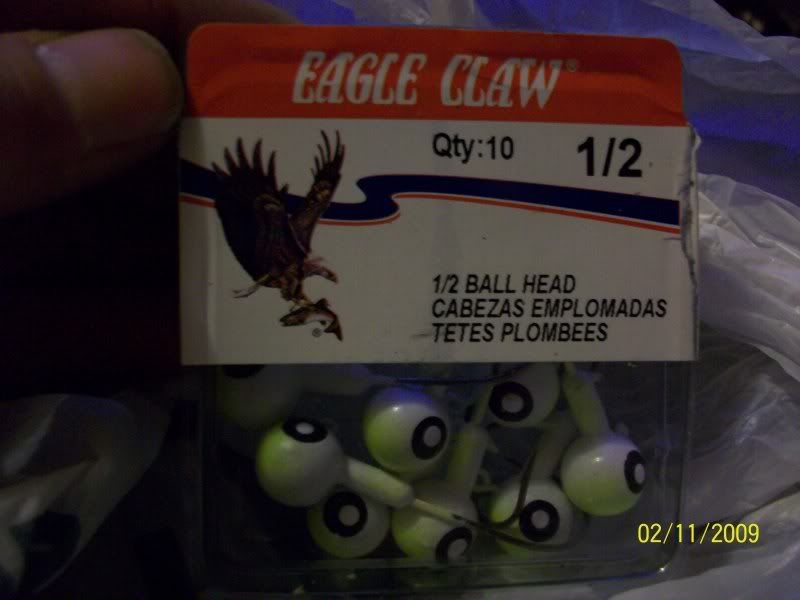 By me Playing Cupid And Pairing these Two together they Create the most SEXIEST SEXY SHAD Out there!

-> ha..ha.. Not Really<-

I Toss Out on the Calm water And Dig the 1/2oz Jig into The Muddy rocky bottom, I felt My lure drop, At least 2 feet After one of the bounces and almost felt like a little channel within the channel :wink: I Pop the lure Twice, Then start Reeling in really slowly along the bottom. After the third turn of the handle I felt Weight, I set that hook and right away yelled to my brother james standing near by. " It's a nice one!!" instantly I felt the power of this large mouth BAZZ and after 2 or 3 runs i had it lipped looking down it's mouth. :shock: Wow.. I just couldn't believe it :shock: My lure was 3.5" Long and my hook probably came out of the plastic at the 2.5" Area. So that leaves that extra 1.0" in the fishes throat!! :shock: This bass had my hook in it's upper jaw right before entering it's throat And the plastic.. Once removing my hook with my needle nose pliers I actually Very gentle and caring pulled the end of my Shad plastic out of the fish's throat :shock: :shock: :shock: :shock: :shock: :shock: :shock: :shock:

Amazing.. This fish had Really thought it had a meal. No second guessing here :mrgreen:

Here it is.. a Beautiful BaZZ ~! <-= Bad A :twisted: :twisted: BASS!!!!!!!!!!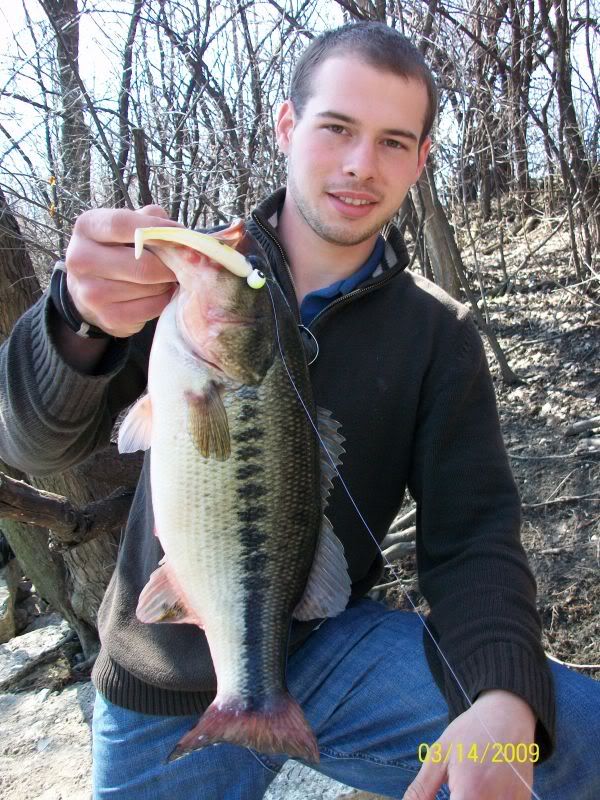 After Removing the Lure I hung it along the fish's mouth So you'd be able to see what I caught it on with no bsing, something.. I might be doing a little more now :mrgreen:

Other 4 Fish were bluegills. Here's 2 Biggest.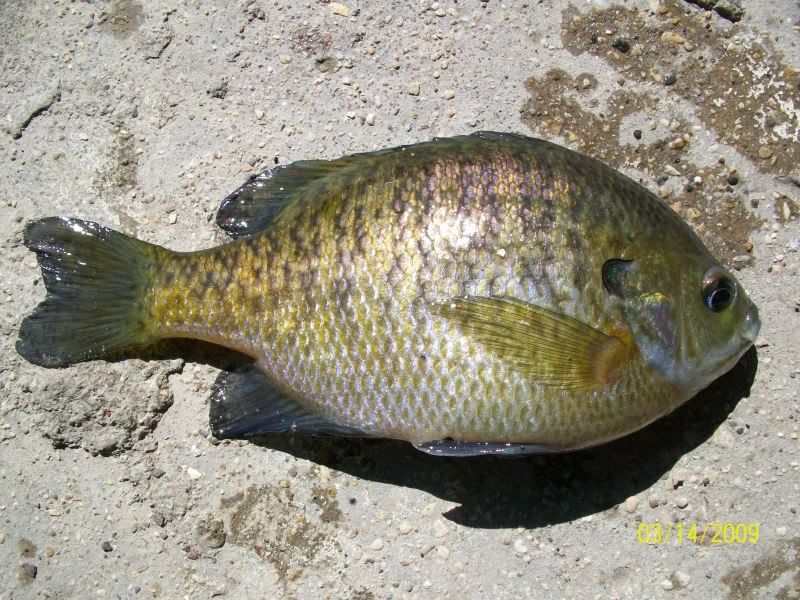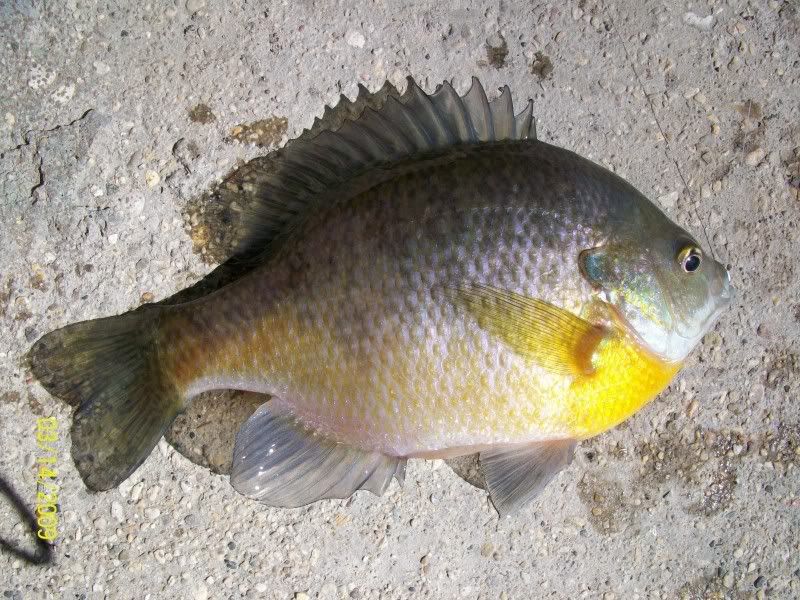 >))> GEO
<)))><

[email protected]


~ <((>< Multi-SPECIES FISHERMAN
:mrgreen: