Discussion Starter
·
#1
·
I decided to make a run at Deep Lake to try out my new Vexilar Genz FL8.
Got to Lake Villa at 8:30AM and remember that I not only forgot to get bait, but also left the ice scoop at home. Not feeling to smart at this point, but thought I could find some bait at a gas station or the bait shop (actually run out of someone's house) that I see on the way to Jack and Lidia's. Well, after three gas stations and the bait shop being closed for winter, I decided to wait for Bass Pro to open, which is 10AM on Sundays. Got to BPS and loaded up on waxies and bought another ice scoop.
By the time I started fishing, it was 11AM. There was nobody at Deep. I paid by $3 to Stosh and carried my gear down to the "dock".
The first few steps were creepy b/c you can hear the ice crackling. I took small steps and things looked okay. I drilled my first hole not too far away just so that I can see how thick the ice was. Man, it was about 5 to 6 inches - certainly not more. I decided to stay and drilled about 8 holes all ranging from 4 feet to 18 feet.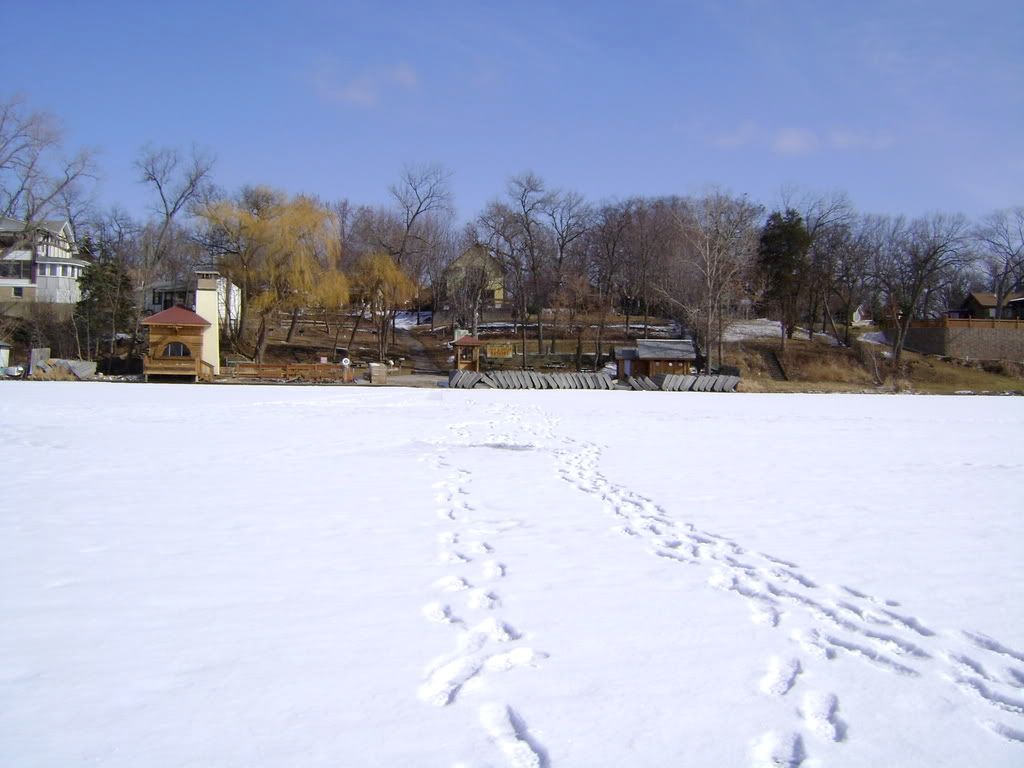 Got my first fish around 2PM. It was a dink perch, but a fat sucker.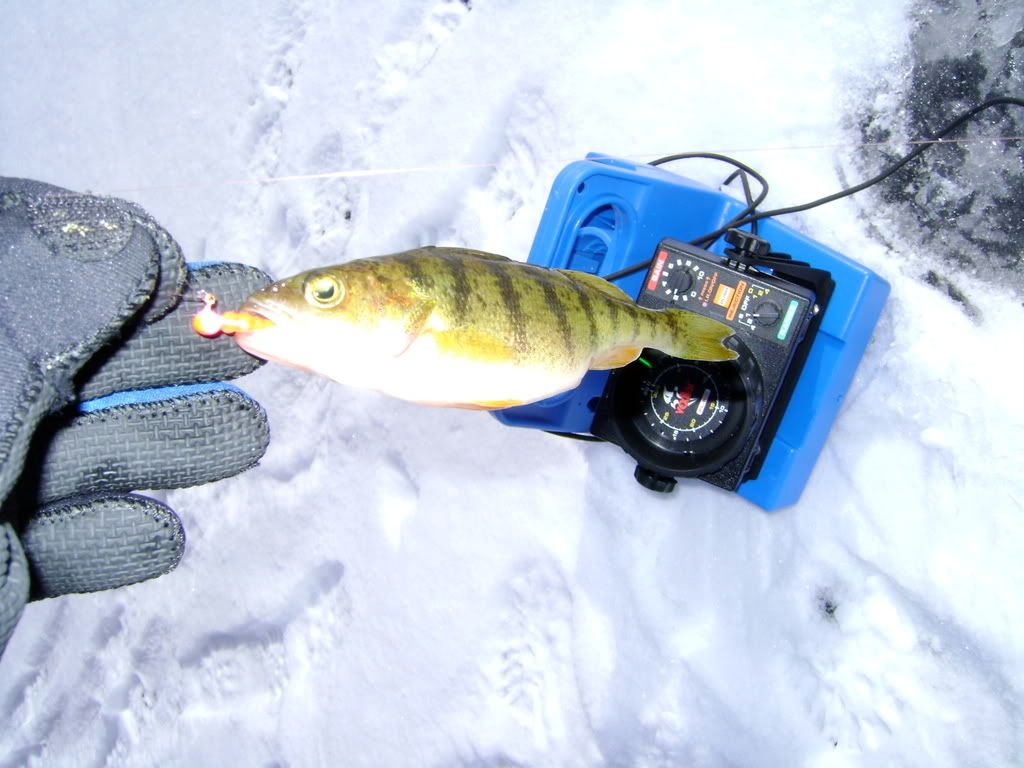 Saw a guy and his son come through and they were headed north. I told them how thin the ice was and they decided to go to another location on the east side.
Another local guy came by to chat and he was very knowledgeable of the lake. He was telling me about some nice wallies and bass that he's been getting on the tip-ups.
Fished until 4PM with no other fish. Got plenty of nibbles, but no real bites. In the shallows, I was having a hard time using the Vexilar. I had the gain down to zero, but it picked up so much crap, it didn't make any sense to use it. I guess at 4 to 5 feet, you can just look down to see if anythings there?
Well, I'm hoping for a better outing next week. I got to get me some tip-ups.