Discussion Starter
·
#1
·
Got on the water about 5A and man was it chilly. My partner for the day (our very own Augy) was running behind, so I decided to shove off and fish around the area until he arrived. I was a little worried seeing the main lakes water temp down 3 degrees from last week at 48. As it turns out, due to the winds, this was the lowest surface temp in the lake, with the West end topping out at over 60 degrees later in the day.
I started off throwing search baits and after some moving around, finally scored.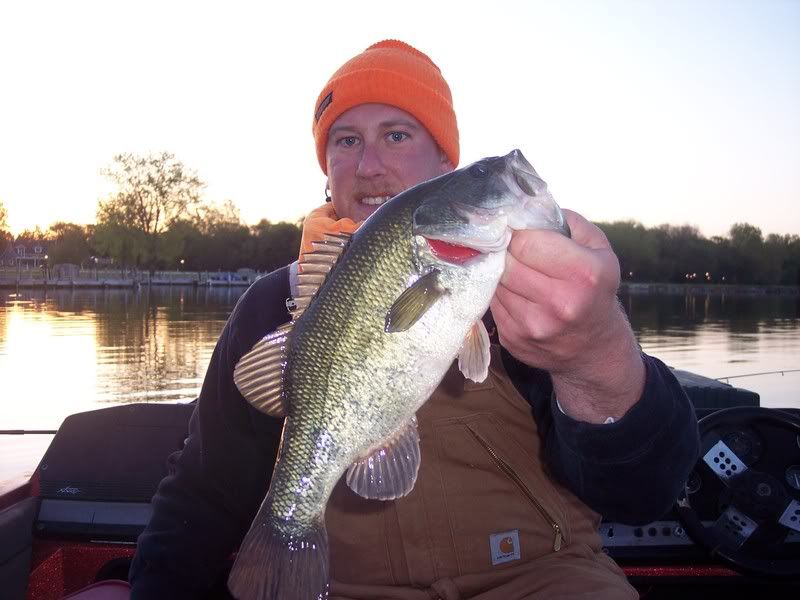 This one got the blood pumping and pretty much made my day
2
I slowed down and picked up a few fish on plastics, then headed back to the docks to pick up my partner for the day, Augy.
We started off sight fishing and while the bite was a bit inconsistent, we put some early fish on the board.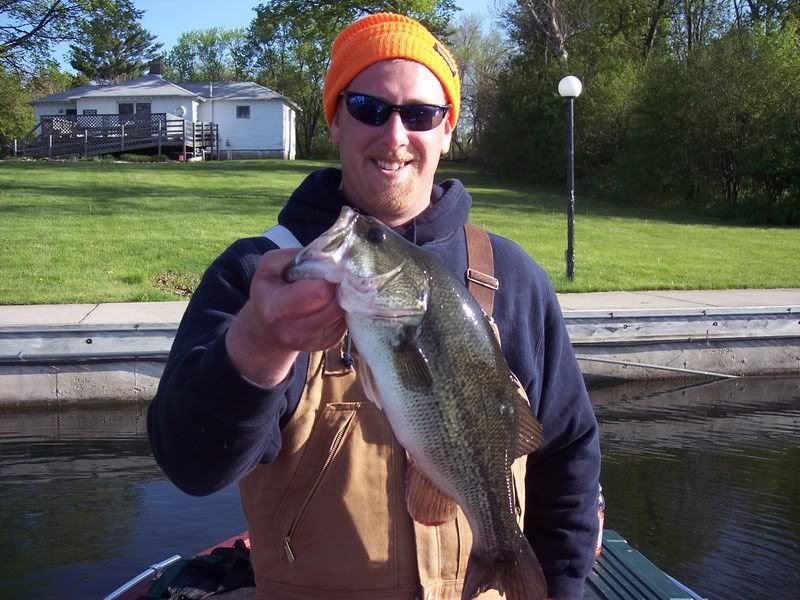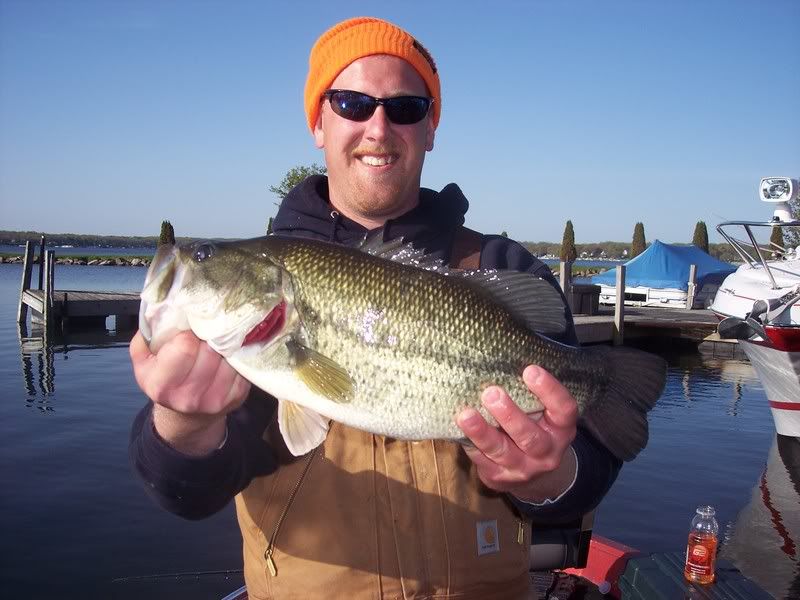 Augys first Delavan bass
From there they started to get bigger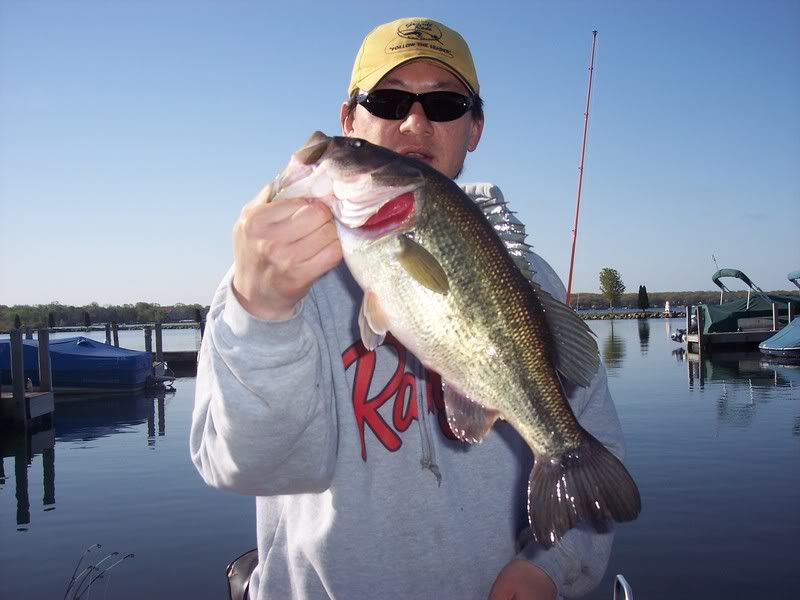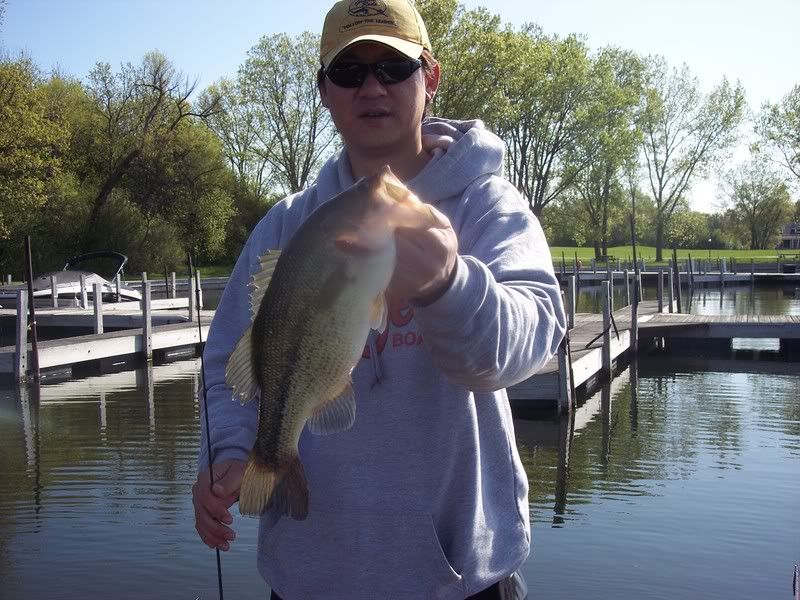 The lone smallie of the day.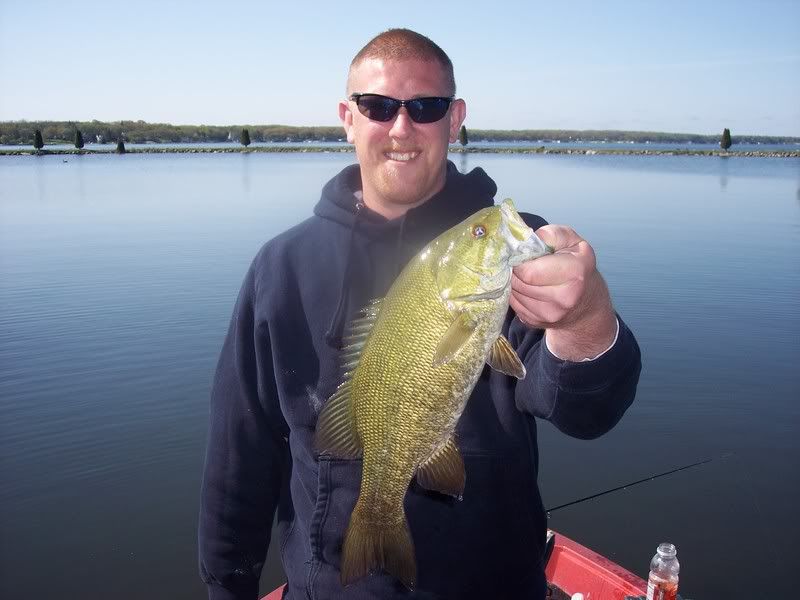 We switched back to a more aggresive approach and after a few lost fish, we managed one more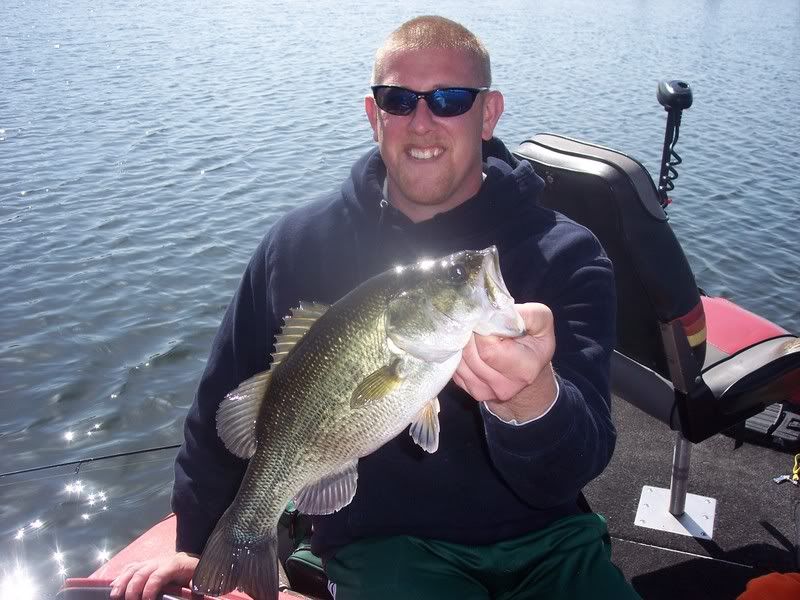 We then moved to a main lake point and found a ton of fish laying in 10-12 feet of water but they were not too interested. We picked up a few snakes and one nice bass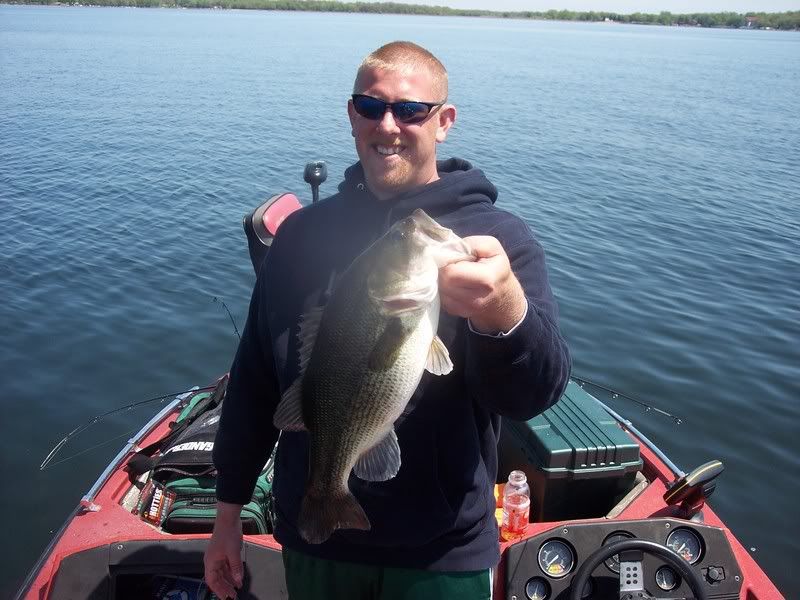 We then hit some skinny water again and managed a few shorts and finally this guy just as we were leaving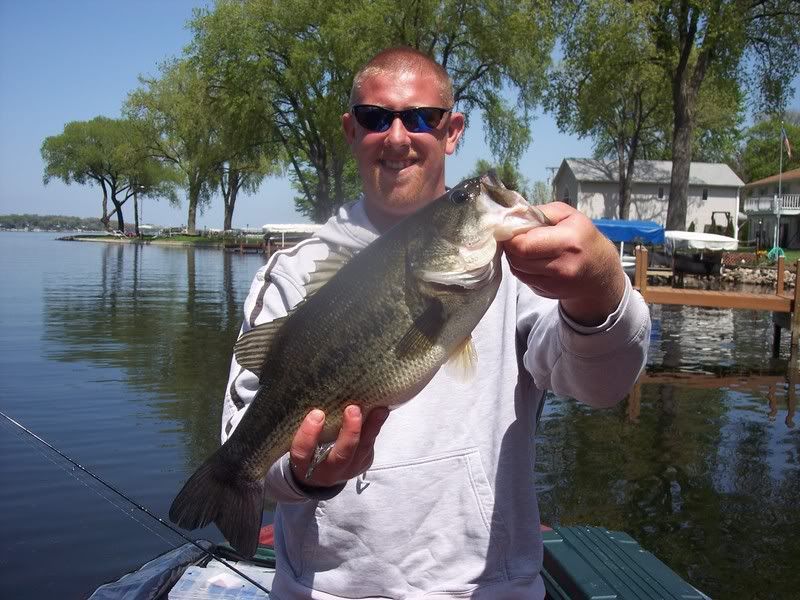 The water seemed to get warmer as we headed West so we went in search of the warmest water we could find. 61 degrees was the top end and we found some willing participants at that temp.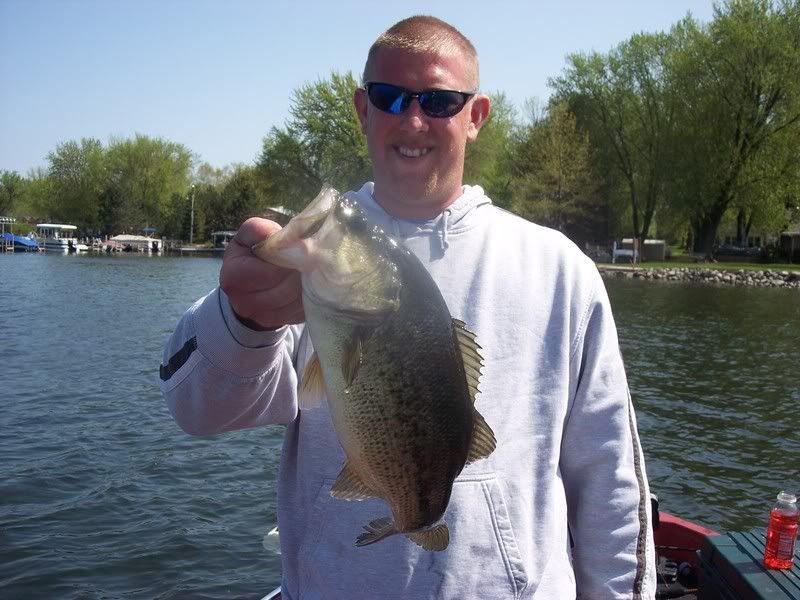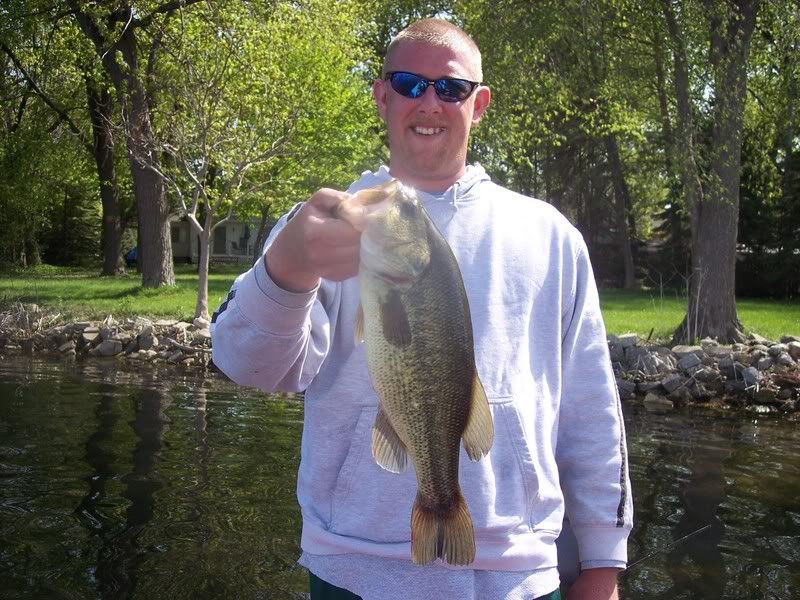 Also took a buzzbait fish from this area which is a good sign of things to come.
Augy had to get going so we made the run back to drop him off and I headed back out for another hour.
There were lots of bass cruising and on beds but they were not interested.
After some experimenting I found a certain part of the dock which seemed to have active fish and the action picked up.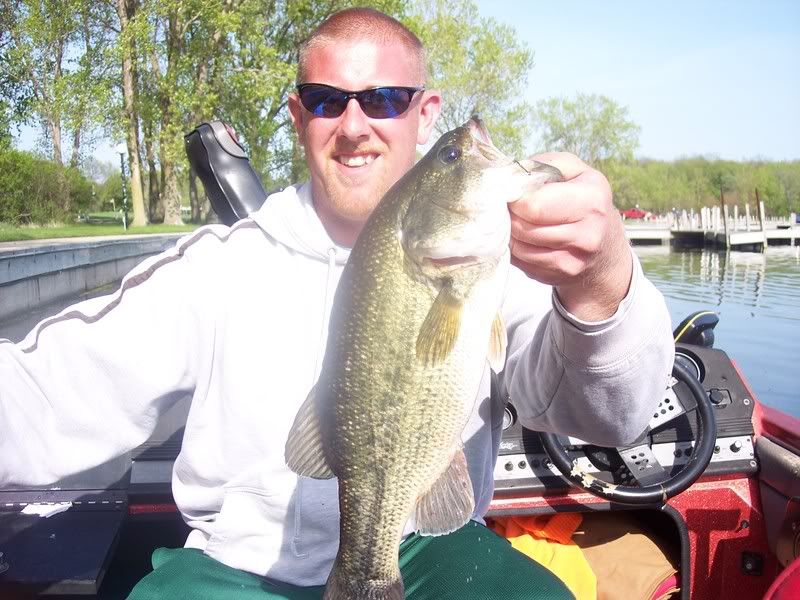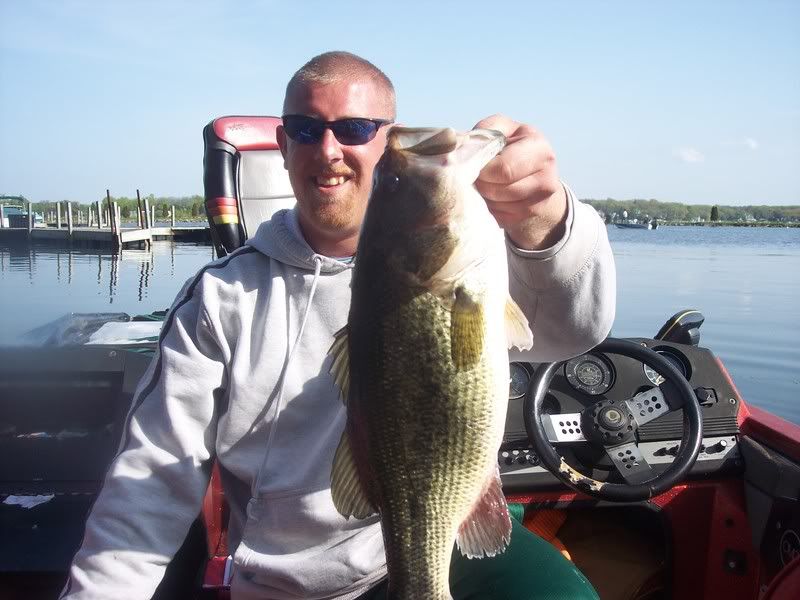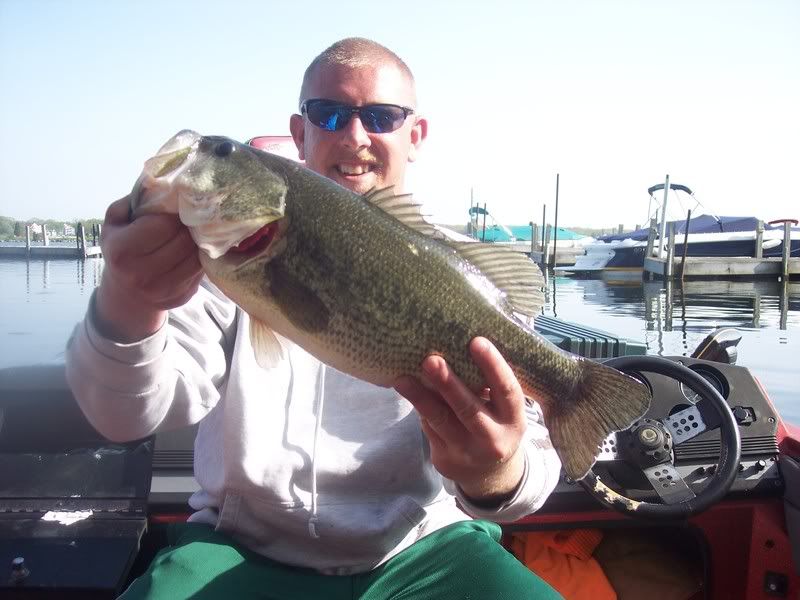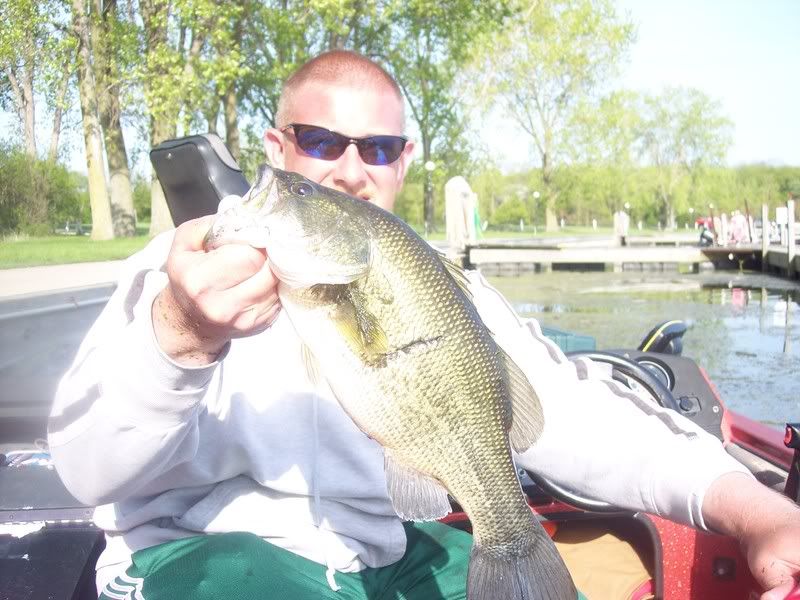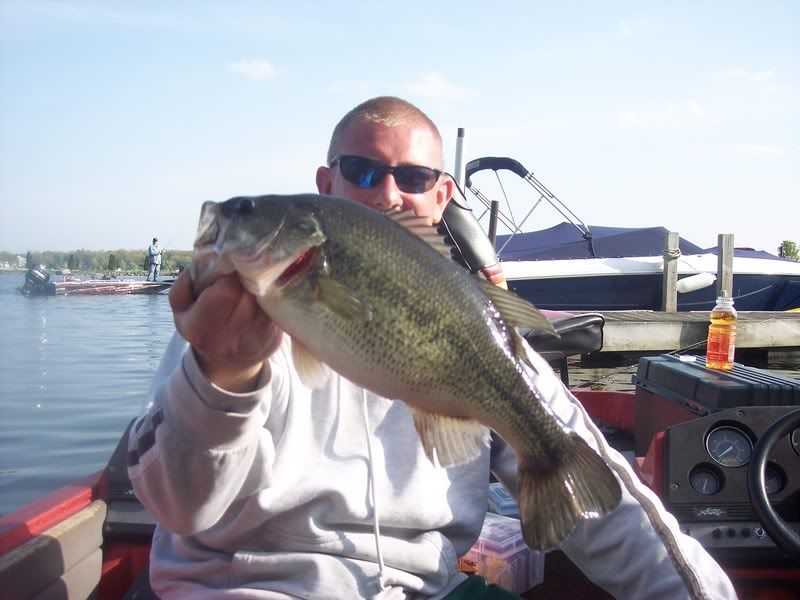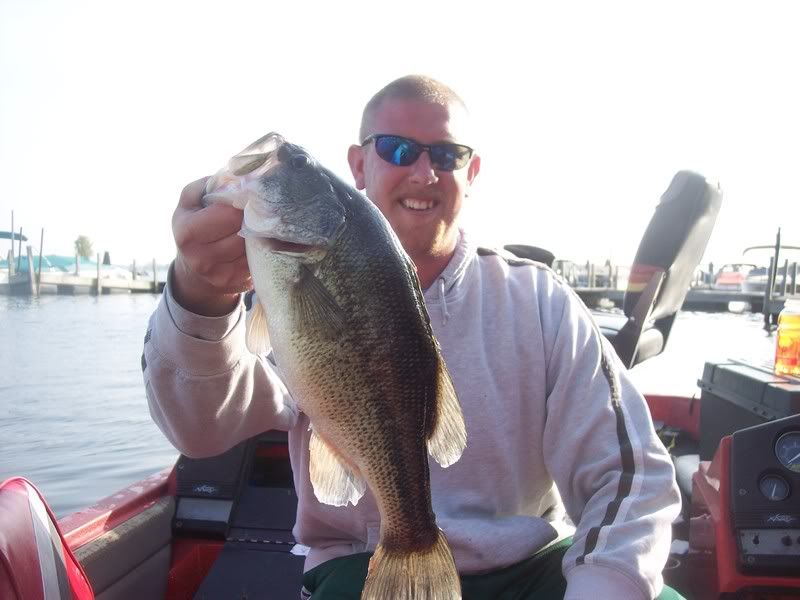 It certainly was nice to spend a day in the boat with Augy. By and large it was a tough day with a few spurts of action early on, but unfortunately cold fronts seem to be the norm this year. It really put a wrench in the morning bite, but as things stablized it certainly made the long drive worthewhile. Untrue to form. I actually called it quits a 6P. Guess I am getting old. Thanks again for making it out Augy, it was a fun day on the water.