Discussion Starter
·
#1
·
Coyote and I hit the Big D at about 6:00 this morning. With the wacky weather of the last week or so, we did not quite know what to expect. Our first spot started of with a bang, as I quickly hooked a large smallie on a spinnerbait. As Coyote watched me give the hawg a gentlemen's release
, he had a monster blow up on his spinnerbait at the boat but did not stick it. So we are there 3 minutes and are 0 for 2 with both fish probably being over 4 pounds. I switch to an X-Rap that gets hit on the first cast but the fish shakes loose before I can see it. After a few more casts I switch to another color and it is hammered the first cast, another hawg smallie goes airborne, and another X-Rap gets thrown back to the boat :evil: A few moments later Coyote hooks a very large, pissed off pike that goes ballistic at the boat and once again goes free. And for the grand finale, a few seconds later my $17 Luckycraft Pointer falls victim to an unknown, presumably large assailent. That was our first 20 minutes folks. So much for good karma. But as they say, persistance pays off, and we somehow actually got one to stay hooked and pose for a picture.
I was so ashamed I had to hide my face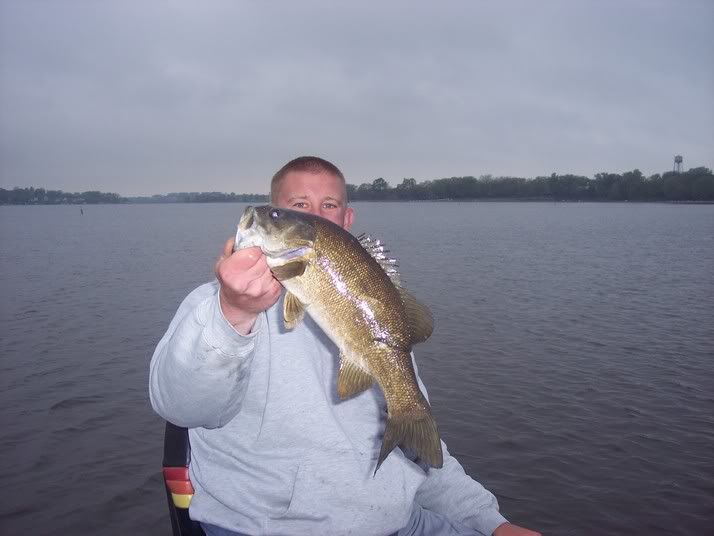 We then moved around to some other spots and discovered that all the spawning beds and shallow cruising fish were gone. Presumably the water in the harbors and channels was colder then the main lake. We decided to go deeper and managed to pick up a pike here, and a bass there. Finally before lunch, we broke onto a pattern. The males were staging on the flats in about 4-6 feet of water. After a couple of burgers and drinks at the InBetween, we put it to the test and it payed off. 15 minutes into it, we had 5 bass and a pike and we rolled from there. BTW, the ONLY bait they would touch was a X-Rap. Most were caught on the perch pattern, and a few on clown.
Here is the average size males we were catching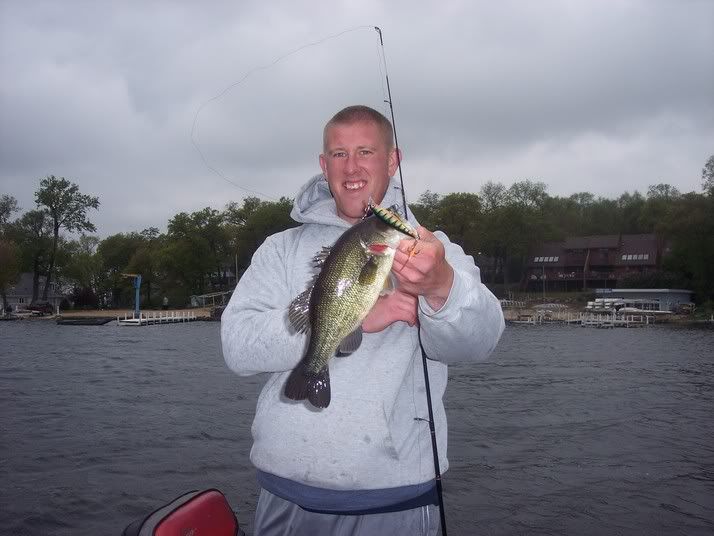 Not too many slimeballs were hitting today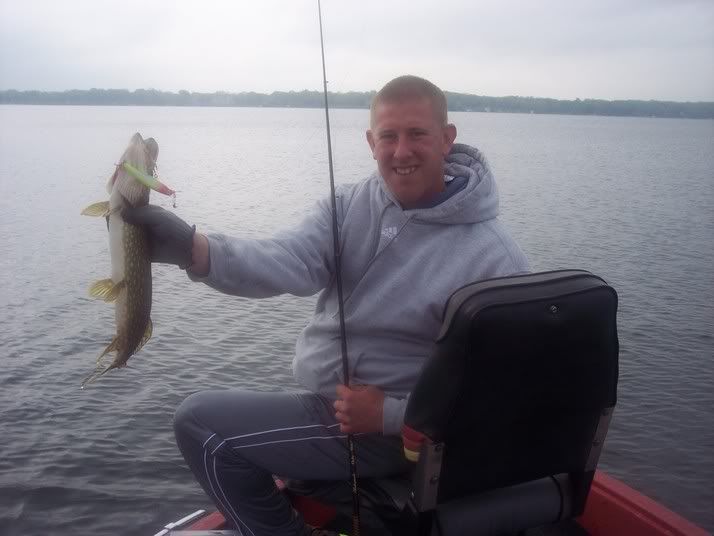 Early in the afternoon the water started to heat up and the sows started coming in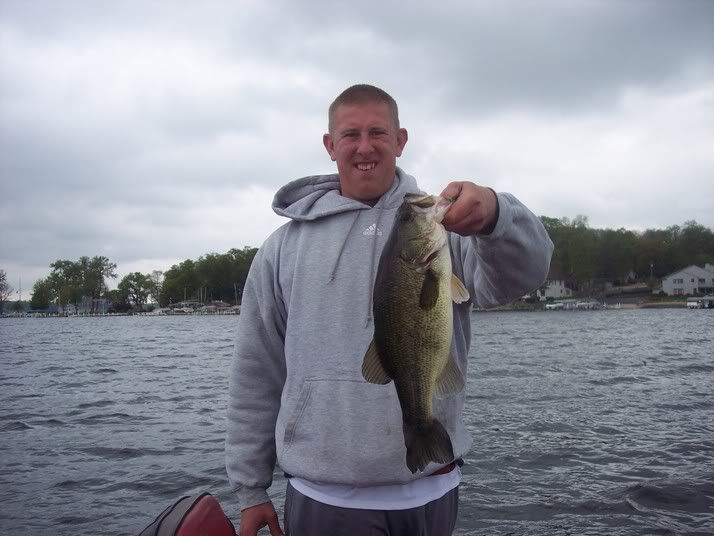 We ended the day where we started and went 2 for 2, both nice females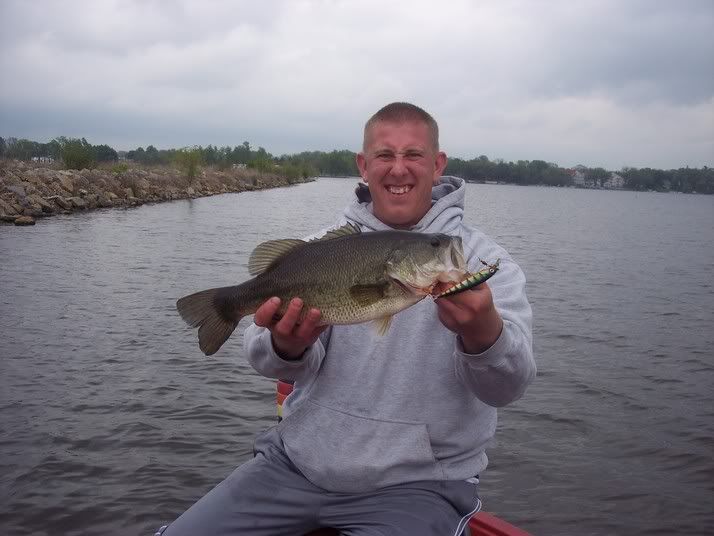 Grand Finale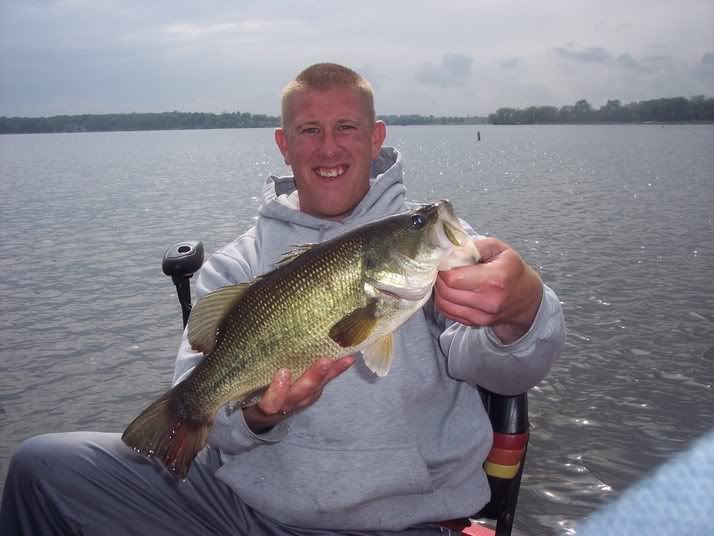 I believe the totals for the day was 16 bass and 6 pike. We missed our share, but got hot in the end. Hopefully the weather will stabilize soon and bring our Spring back. My buzzbaits are in dire need of some exercise