Discussion Starter
·
#1
·
Had the please to fish Delavan for the first time yesterday with my brother-in-law. The conditions were not the best due to the high water and clarity but it is a really great fishery.
We rented a boat from Geneva Bait and Tackle. That in itself was interesting story. :roll: We got a late start and didn't get on the water until about 7:30 only to find out that there was no wake for the entire lake due to high water. What didn't help matters was that there was a strong wind coming out of the south and there were whitecaps.
We fished the Lake Lawn area and the water was the clarity of chocolate milk. We then headed along the western shore to the south end of the lake working spinnerbaits and buzzbaits. I had a couple of boils with the buzzbaits, but couldn't get any takers. I even had a couple of northerns follow my lure back to the boat.
We finally decided to go to the south end of the lake to get out of the wind where the water was clear. There we found a number of bigger bass on beds but they weren't interested in anything that we had on the menu. So we finally got our first fish on some wacky-rigged Yum Dingers fishing some docks.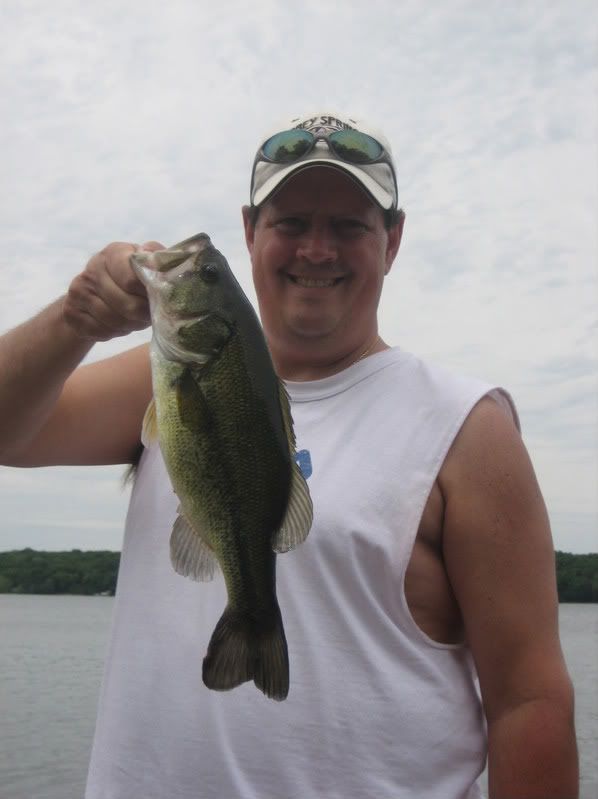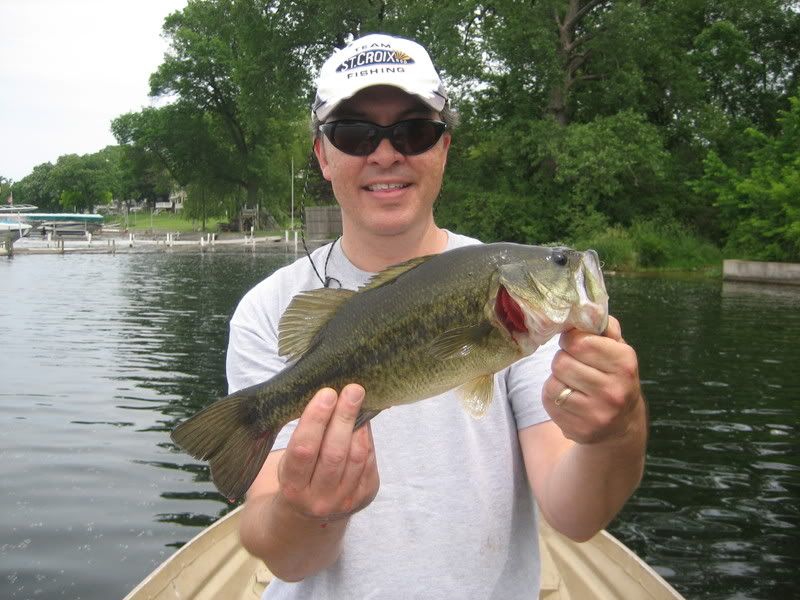 After that bite died down I thought that it would be a good idea to go back to the north end of the lake and fish the entrance to the Lake Lawn marina. There we picked up a bunch of fish burning Rat-L-Traps.
This was the biggest one we landed.
I lost another bigger fish at the boat when I decided to pull it out of the water by the line. Note to self: next time don't forget to bring the net.
:roll:
We talked to a number of others out there who also said that the fishing was tough or they were fishing for panfish with bobbers.