Discussion Starter
·
#1
·
I hit the water around 4P and started hitting the weed edges for pike. After a few hours and only a few follows I switched it up and jigged a nice bend in the weedline with a crawler. A few nice gills and a small eye showed up.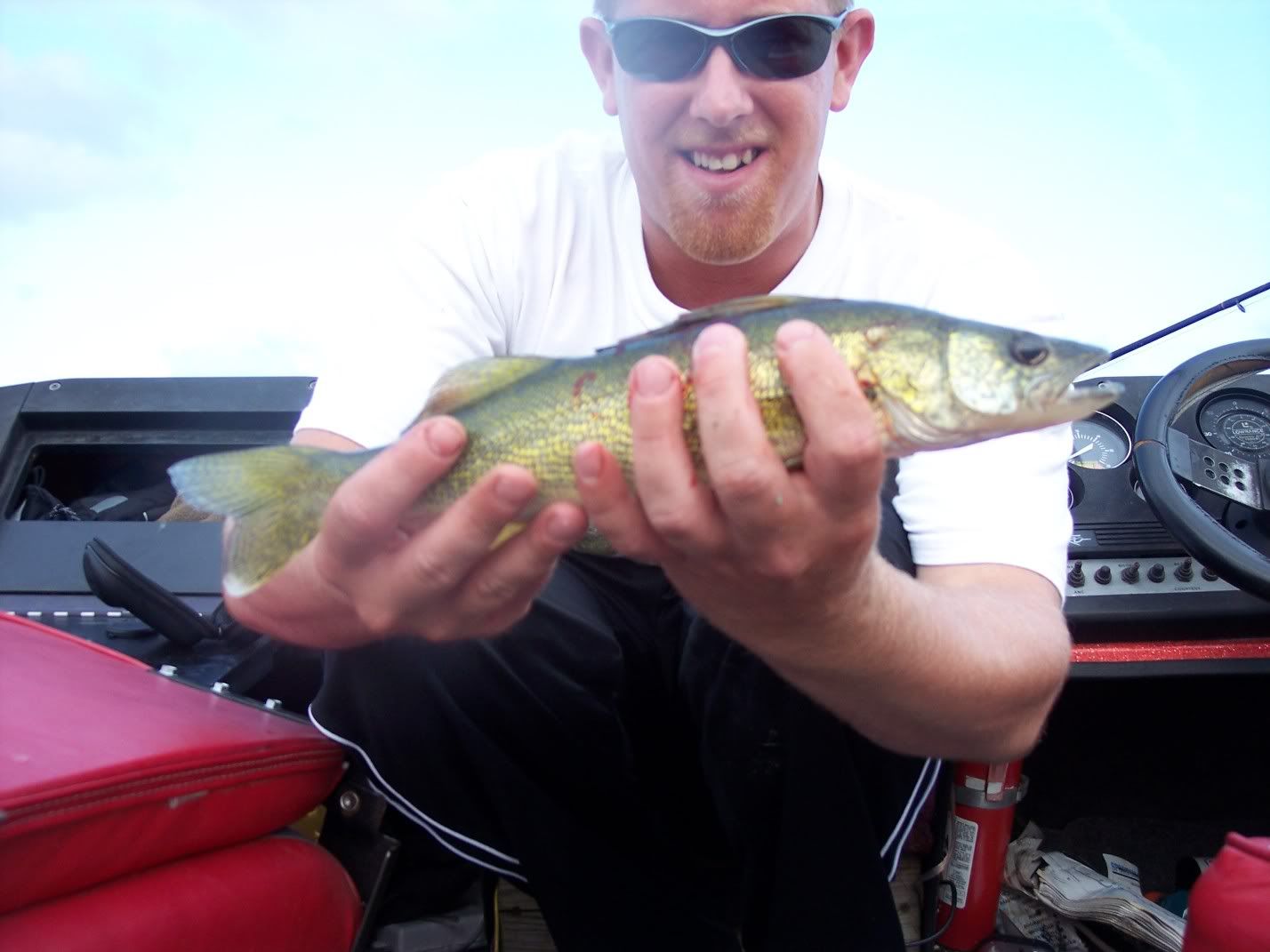 At this point nothing I was doing really seemed to working, so I figured I would just do something I enjoy, throw buzzbaits, and see if I could conjure up a few fish before the sun went down. I picked a stretch of shoreline that I rarely fish topwater just to mix it up a bit. I quickly nailed 2 small bass back to back on a rip rap shoreline and started thinking I may be on to something.
Shortly thereafter I was going by a spot that screamed for plastic and after missing one and catching a plump gill I connected.....
After that it started to get crazy. The bass were just sipping the bait off the top of the water and I really thought they were all small until they realized they were hooked and all heck broke loose. I finished 8 for 8 topwater, 6 bass and 2 nice pike, one about 30''.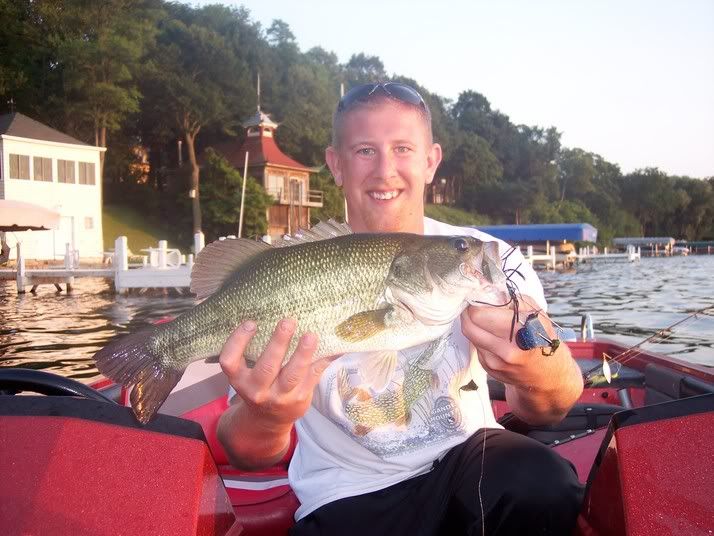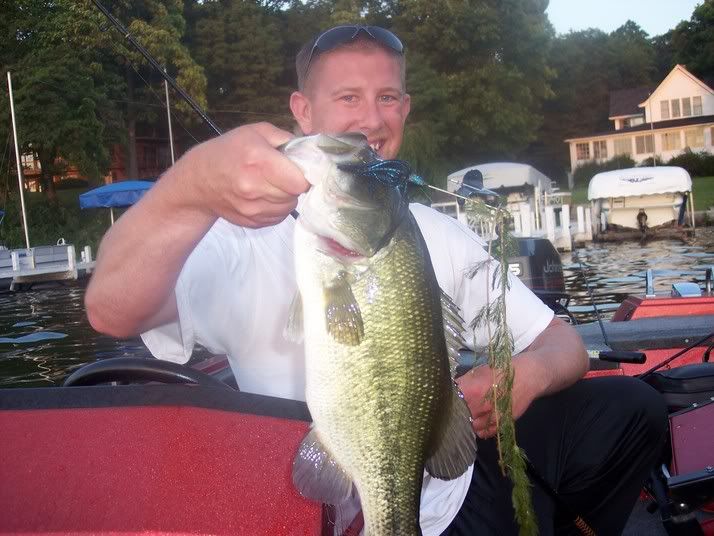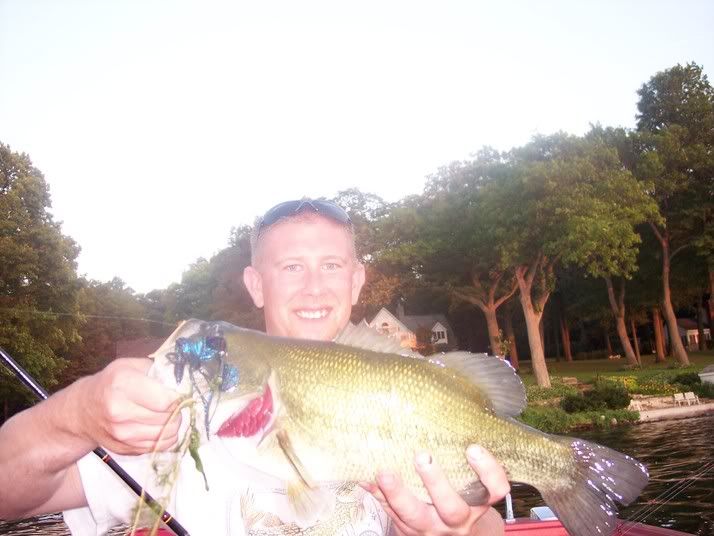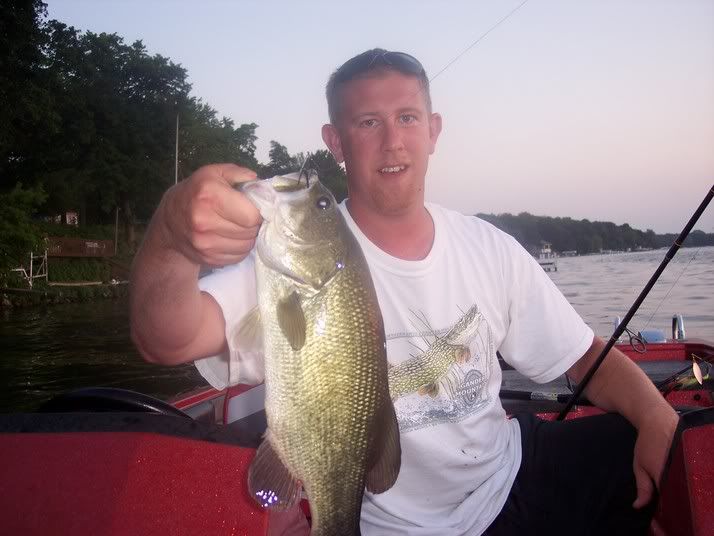 After being up for over 24 hours I got some sleep in Elkhorn and was out the next day about noon. It had rained most of the morning and was still drizzling and overcast at the outset. The front had really turned them off, and though conditions seemed perfect to the naked eye, the bass and pike thought otherwise. Topwaters early produced 3 lazy boils that did not even get the bait. I switched up to suckers and went 0 for 2 over a couple hours. Lots of panfishermen on the water and they had the habit of stopping and anchoring 30 feet from me right in my drift path. After having this happen 3 or 4 times I went way back shallow in a back bay and finally put a small bass in the boat. Later on I got another small bass under a dock on a senko. As the day wound down I realized I had a few dozen large fatheads still in the baitwell. I stopped on a weedline that went from 4-20 feet quickly and fished the minnows under a float about 4 feet down in 8-12 feet. The crappie saved the day as I picked up 10 inch crappie on almost every cast until dark.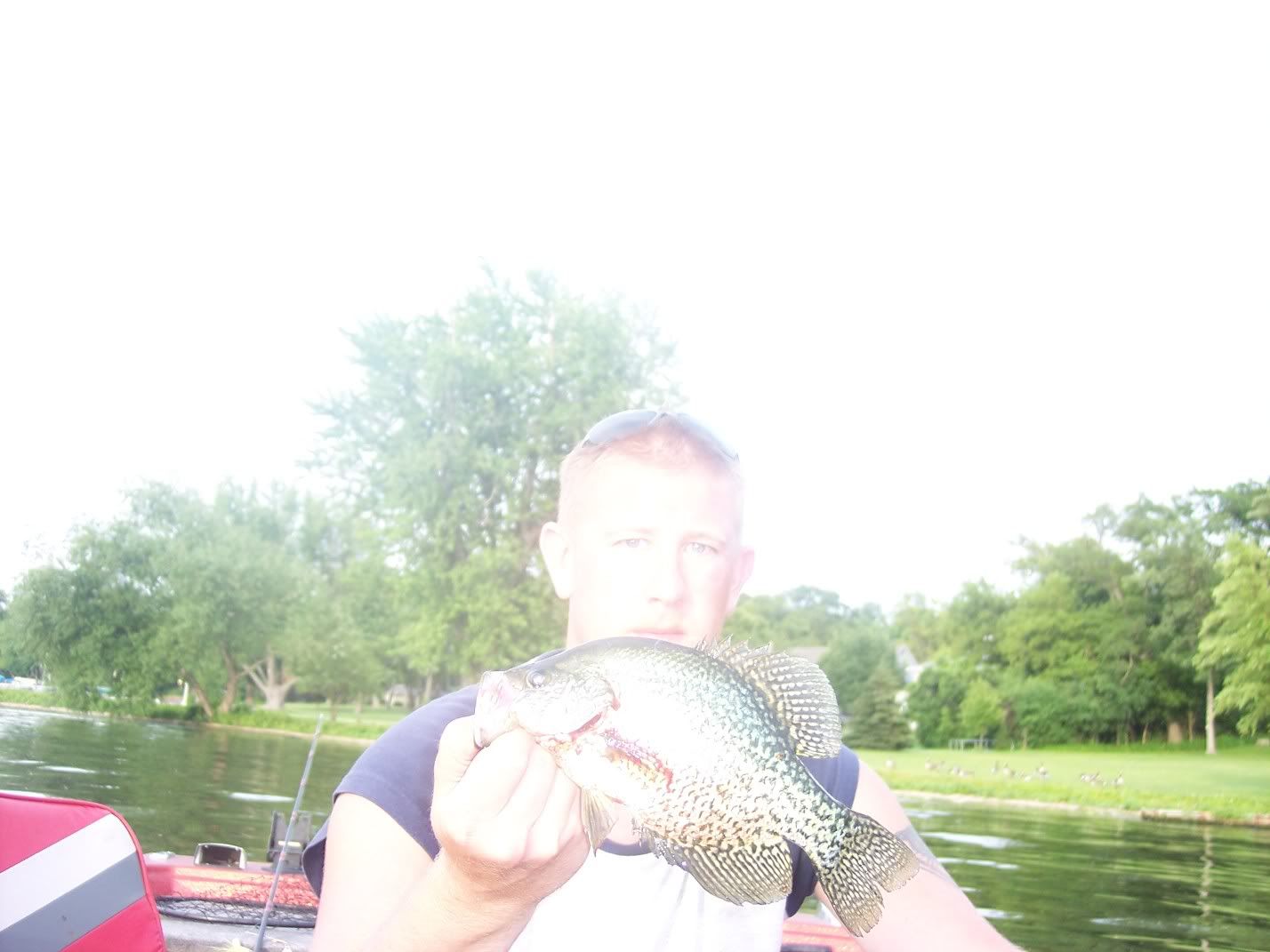 I won't be out next week so hopefully I got the fever out of my blood for a bit.
Matt