Discussion Starter
·
#1
·
Due to a dead starter battery, the morning got started a little later then I would of liked. A big thanks to Coyote for stopping and loaning me an extra battery. The morning could have been MUCH worse.
I started in my numero uno topwater spot and after a few passes only mustered one bite.
I hopped around to a few more spots and caught some smaller pike on buzzbaits and bucktails.
Before calling it a day I crusied back to numero uno and picked up this 36''.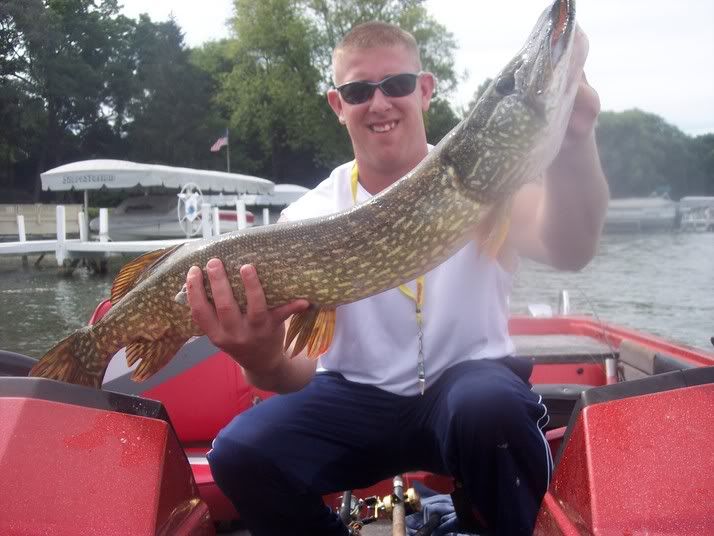 Final tally for the morning was about a half dozen pike, and for the first time this year, no bass. I contemplated sticking it out all day, but decided to go fish Lake in the Hills w/ Coyote, which turned out to be a good time.
BTW-Nice boat Coyote
2