Discussion Starter
·
#1
·
Mike and I did a Friday/Saturday trip fishing Delavan Friday and Geneva Saturday. Fishing was on the slow side both days, but we had a good time.
Things started off good with a nice topwater pike right off the bat
It was one of those days were they would just hit and shake off after a second or two, usually close to the boat. I also had a VERY big fish break me off and another just saw the buzzbait off right next to the boat. We both had a chance to have a record day with the pike, but just had trouble with the landing part
We still ended up with a nice amount of snakes, with Mike getting on the board with a big one as well.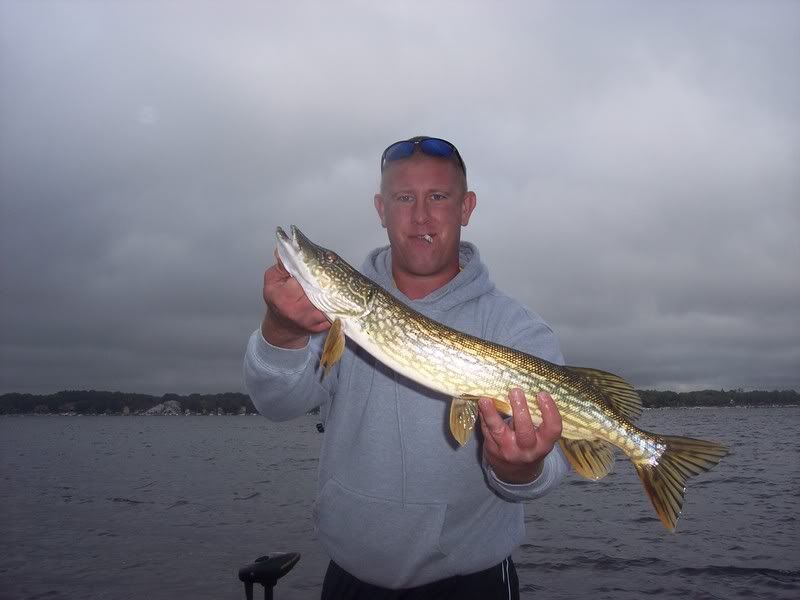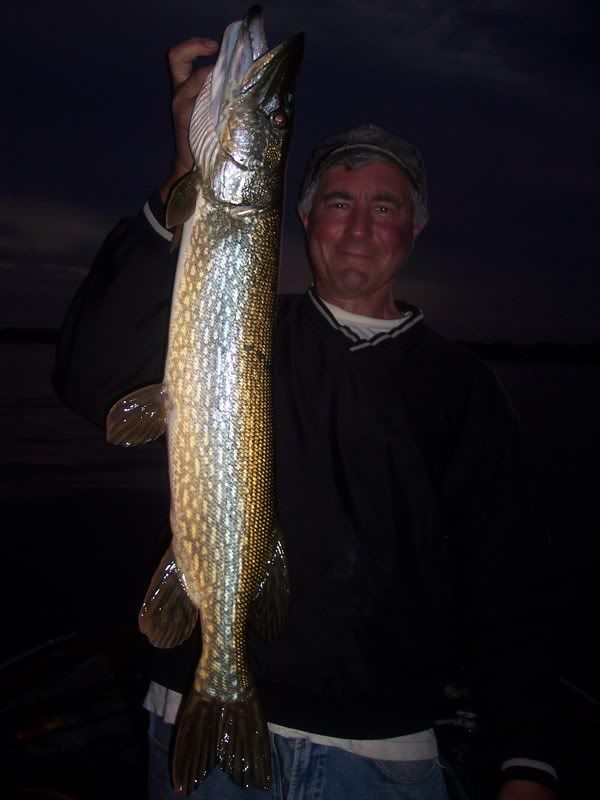 Bass were very slow and we threw the book at them shallow and deep. We just could not find a pattern and what we caught was nice, but very sporadic.
Mike with a 4 1/2 lber caught on a hula popper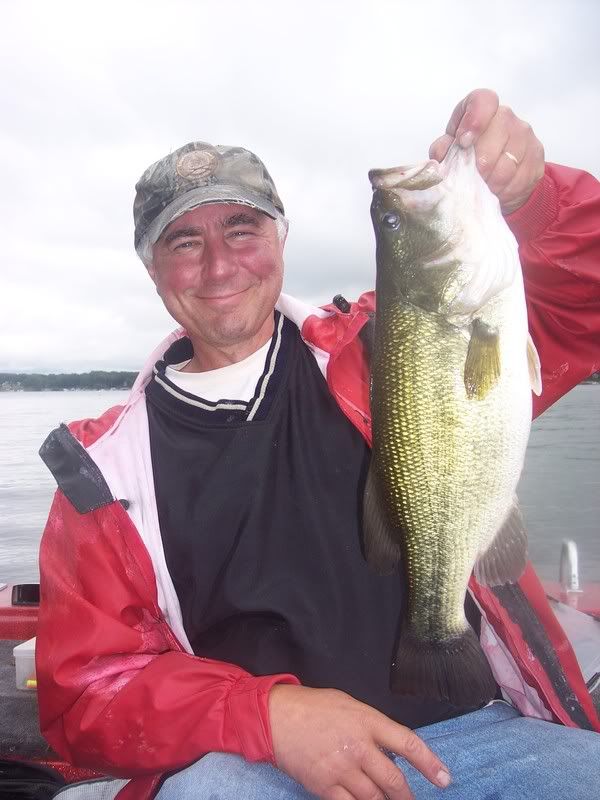 The next morning we decided to try Geneva and per Geneva custom a few bass were caught on chatterbaits at first light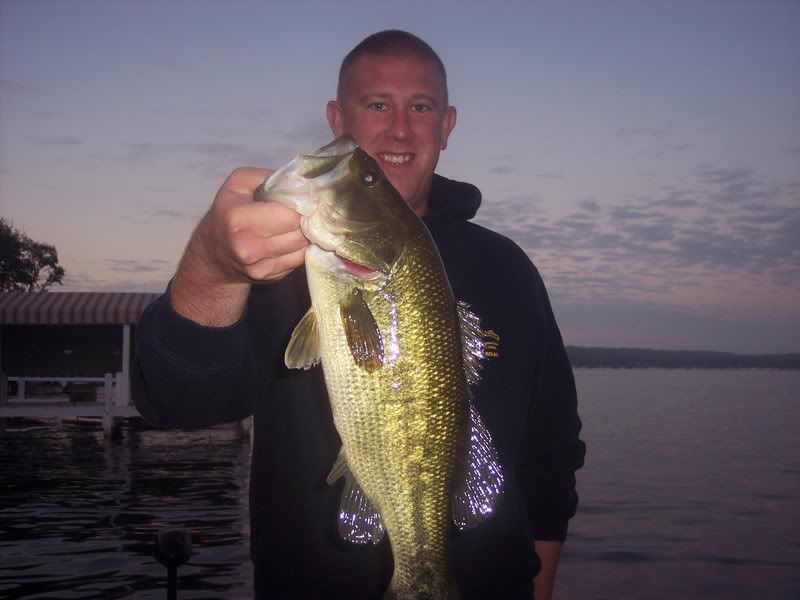 We really were out there for the smallies and caught one in 20 feet right off the bat. After that we bounced around to about half of my spots without another bite. For whatever reason they are not schooling in the same areas like they were last year at this time. Very disapointing when we were expecting a big numbers day.
We decided to try to salvage the morning skipping docks and caught a half dozen fish or so along with a few breakoffs of fish that just refused to come out of their living rooms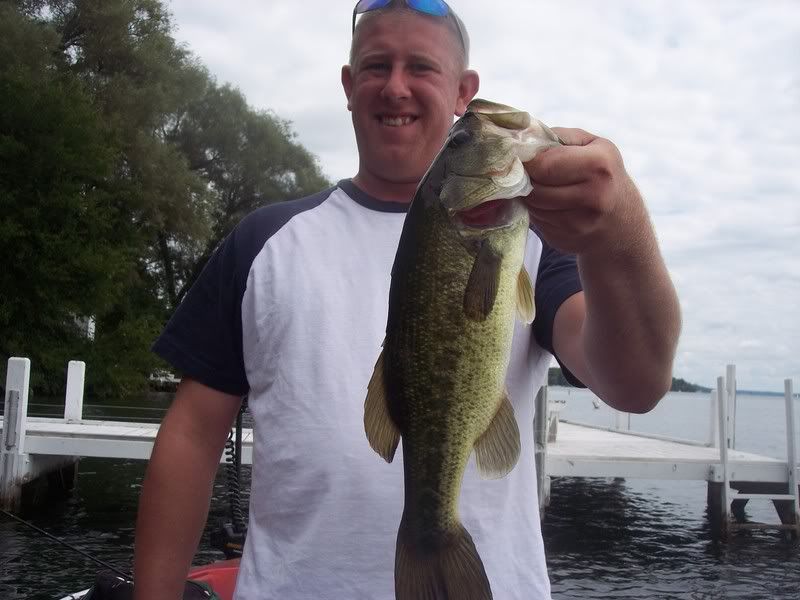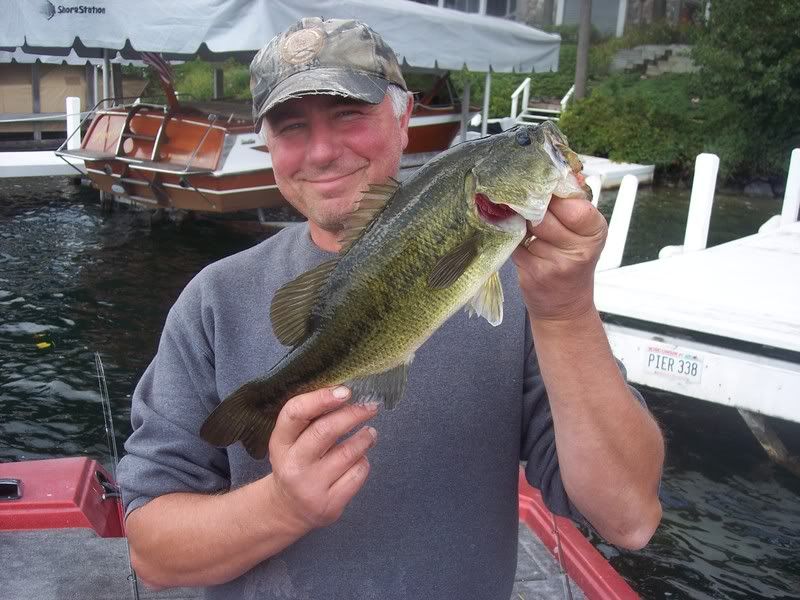 The company was good and the weather was nice, so although are expectations were not quite met on the fishing side, it was a great time none the less 8)