Discussion Starter
·
#1
·
Well this report is a little Late, but fishing was tough. Me, Koolaid, and Big Bass Lee arrived at Delavan Saturday morning around 7:30am. We got on the ice around 8:00am. Mplant showed up around 3:00pm. The ice was not the greatest as we could not get out to deeper water. I am suprised me and Lee did not break through and fall in. We had a close call.
Well Heres Karens Piece of Crap shanty that she took back within having it out the 2nd or 3rd time on the ice...
I started off the day with some heavy drinking... After setting up camp and running my tip-ups :wink: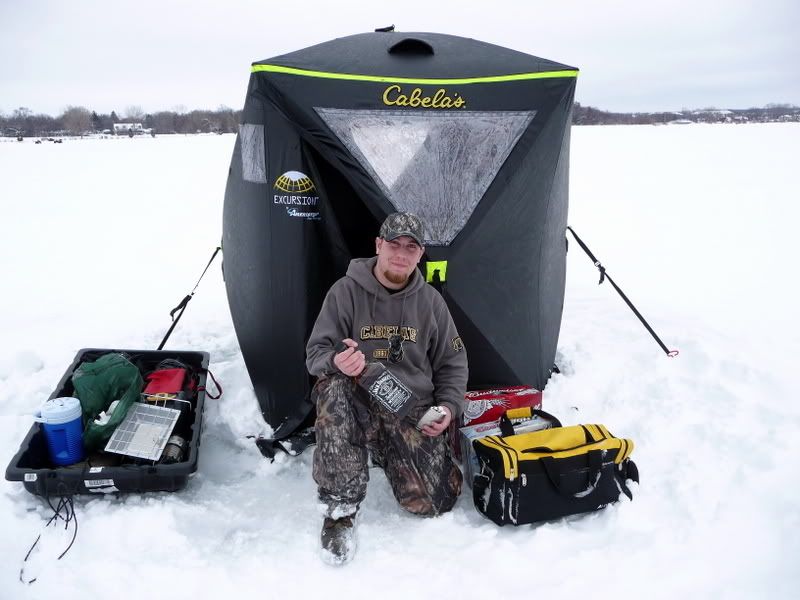 Big Bass Lee was looking for the fish with no avail...
Halfway through the day we finally got a flag, Karen caught her first Tip-Up Pike.
As the day went on and it came to night, we caught no more fish on Day 1 and thought we would pack it up and head it for a buffet meal at Lake Lawn... Man was it a Hike!!! Being drunk and all that snow does not go well. There were many breaks on the haul in.
As Day 2 came along, we had 40-50 mph winds on the lake with a wind chill of -35 out. Big Bass Lee and Mplant stayed back at the resort and relaxed... After getting to bed around 2am and being woken up by Karens brother at 3:30am to go fish. we got on the ice around 5am after grabbing more bait in town. Damn was it windy!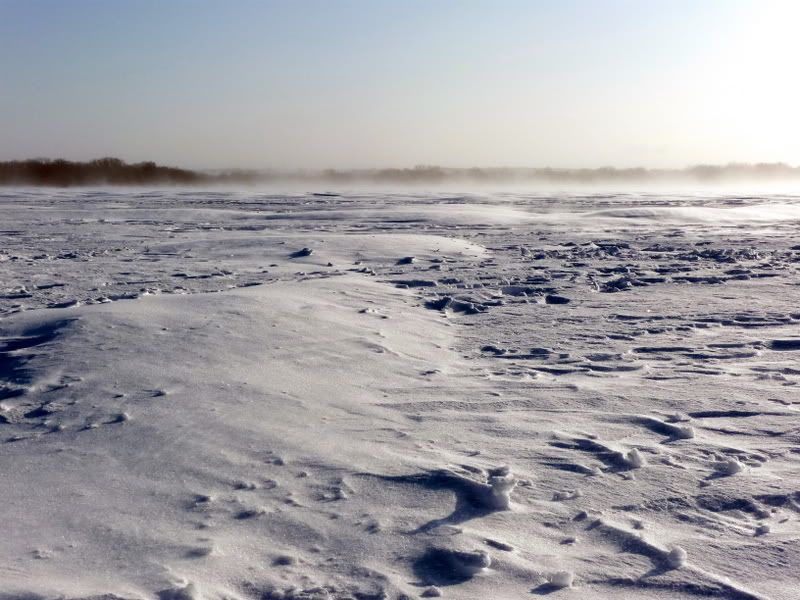 After setting up early in the morning, The Jiffy took a shit on us and I did not want to mess with it since it was pretty chilly out. I took a hike back in, grabbed my hand auger turned around and thought damn, that is a Hike with all that snow!!! :shock:
As you can see, we had to dress really warm... YaYaYa!!!
We also had another way of staying warm as well!!!
Karens Brother Had a Blast out there, Even though we didn't catch anything. it was still a great time...
That was the end of our trip as we stayed the night on Sunday as well, then went to Bangs on the way back and got onto fish instantly...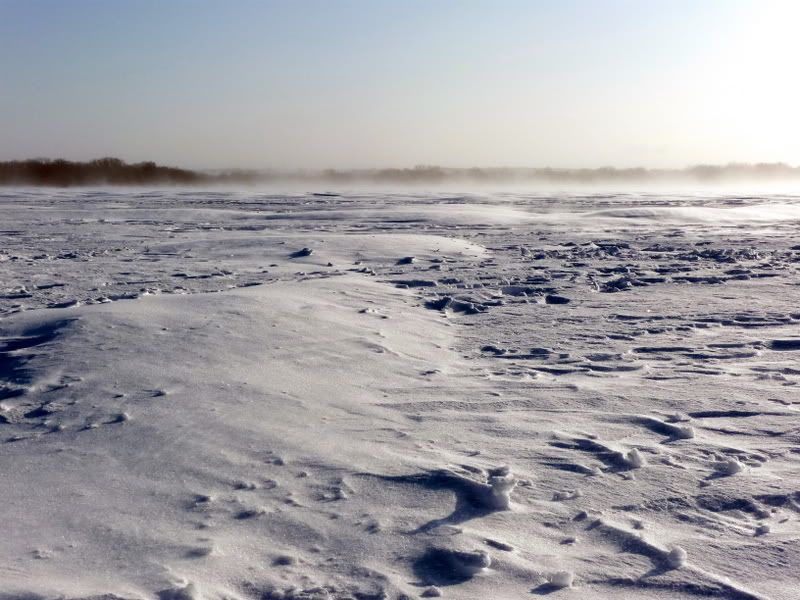 Dave