Discussion Starter
·
#1
·
Ben (Yami Master) and I took our 3rd annual WI Opener trip up to Lake Delavan. After a maddening half day at work, we hit the road at 2P and were checked into the lodge by 4P.
We attempted to scout out water temps, ect, but were chased off the water by thunderstorms. We had some dinner then headed out to do some panfishing from shore.
Panfish were in short supply, but these guys kept smacking our 1/16 ounce jigs. Not what we were expecting and quite a ride on 4 lb. test.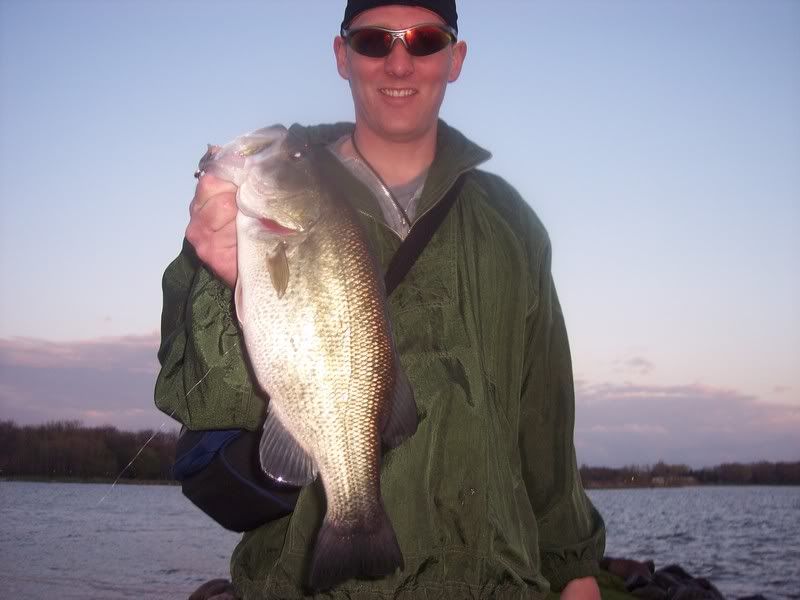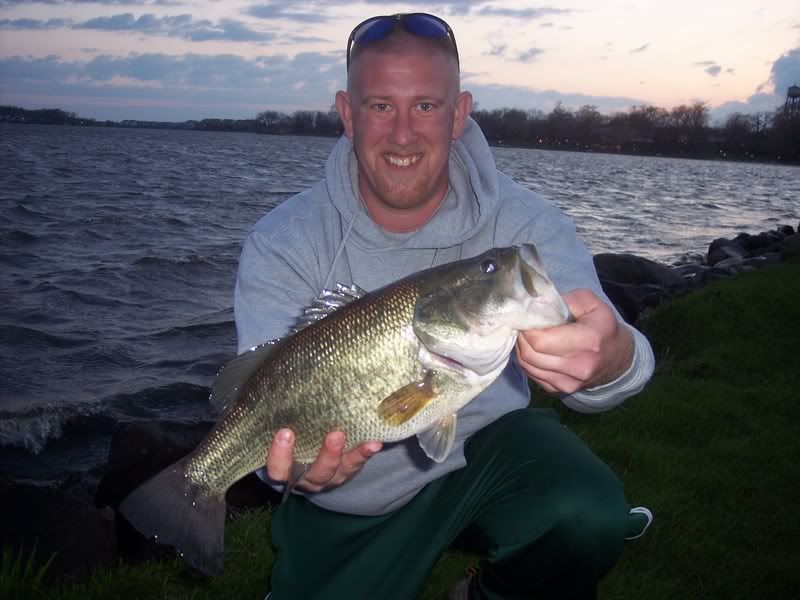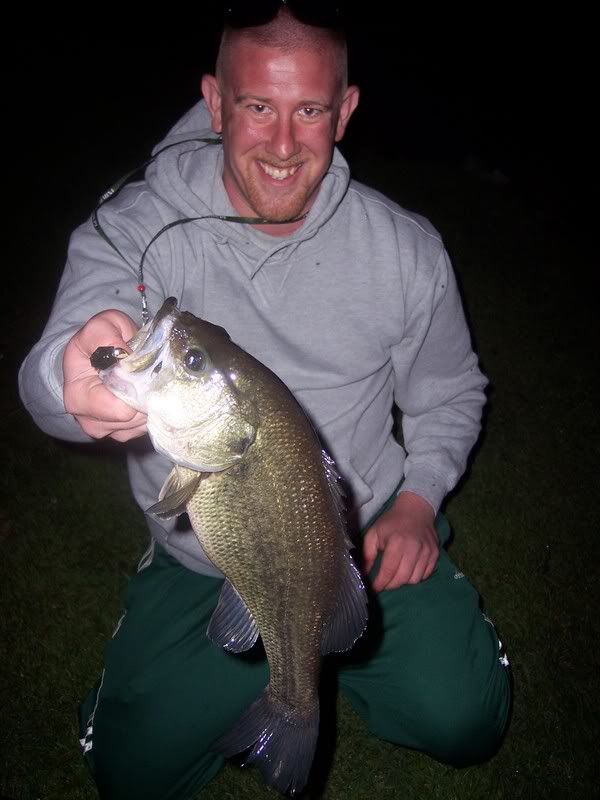 With that kind of unaccepted action the day before, we were stoked for the opener. The only key was water temps. With the the water temps being way behind all the prespawn females were stacked up in a few locations. It was a rare opportunity to whack some the biggest bass in the lake corraled into a few spots. These spots always have good early season action, but the number of big females taken by all boats was just staggering
Nothing like starting the day off with a double
2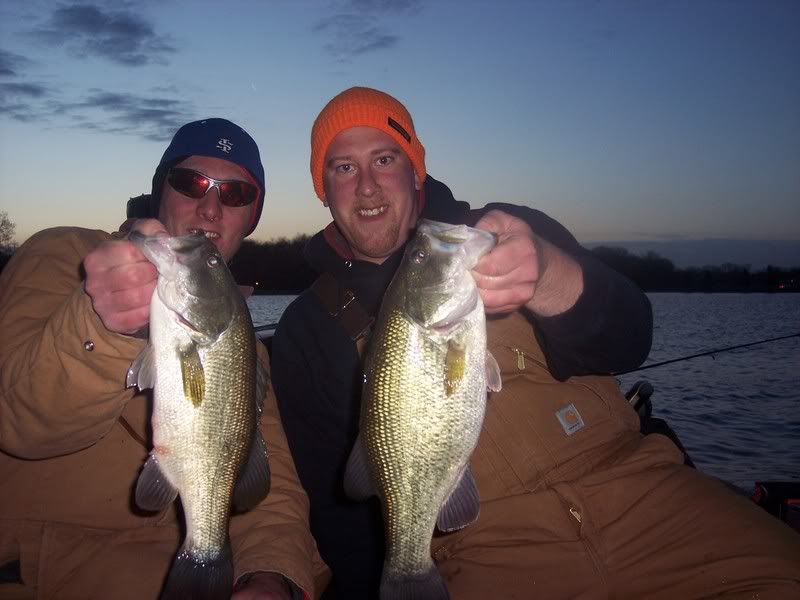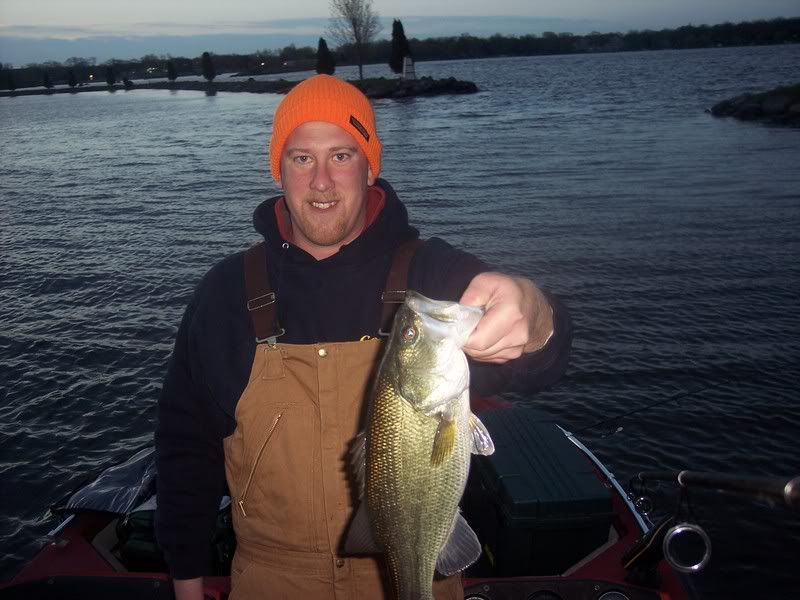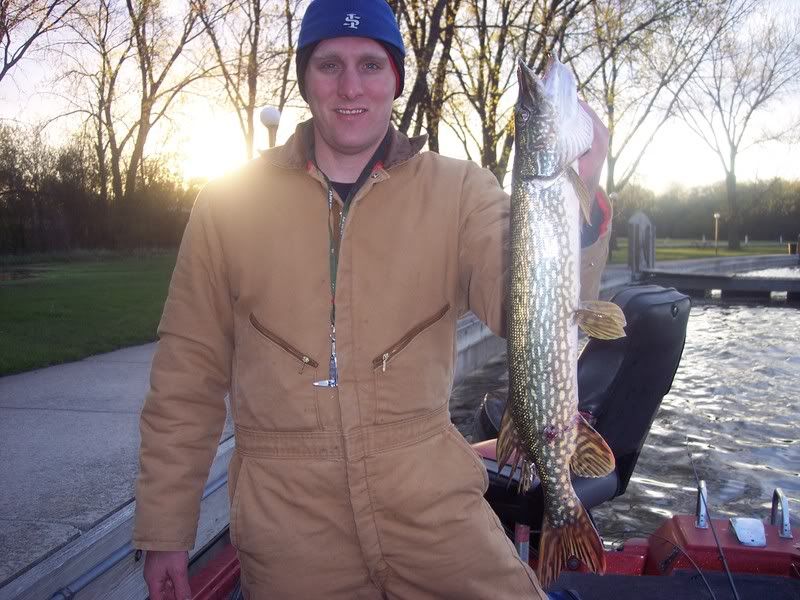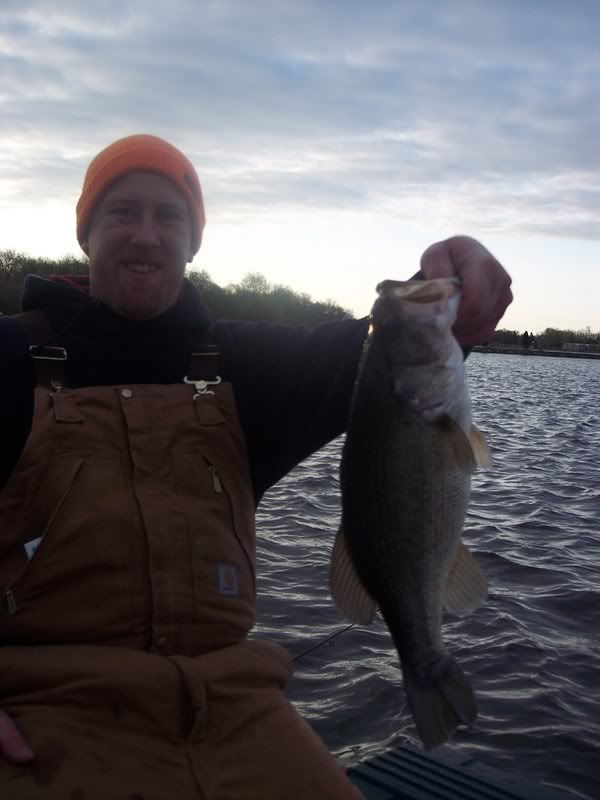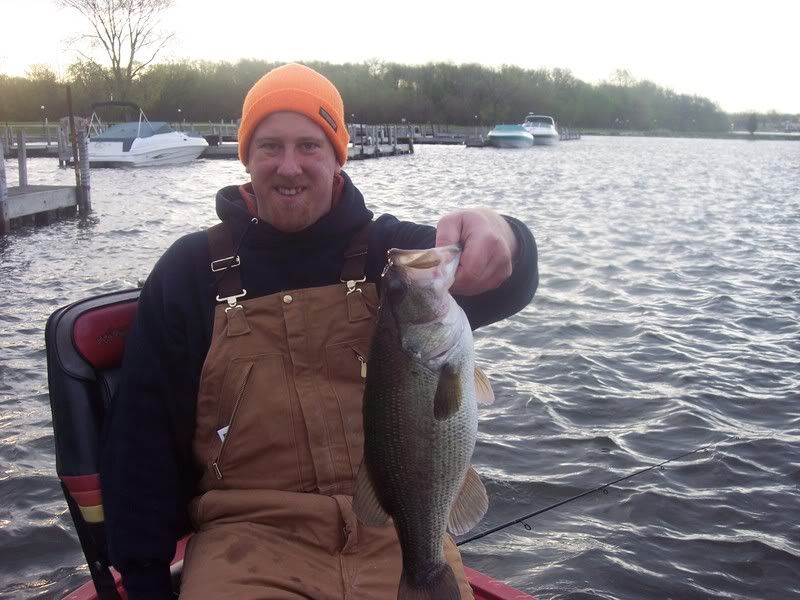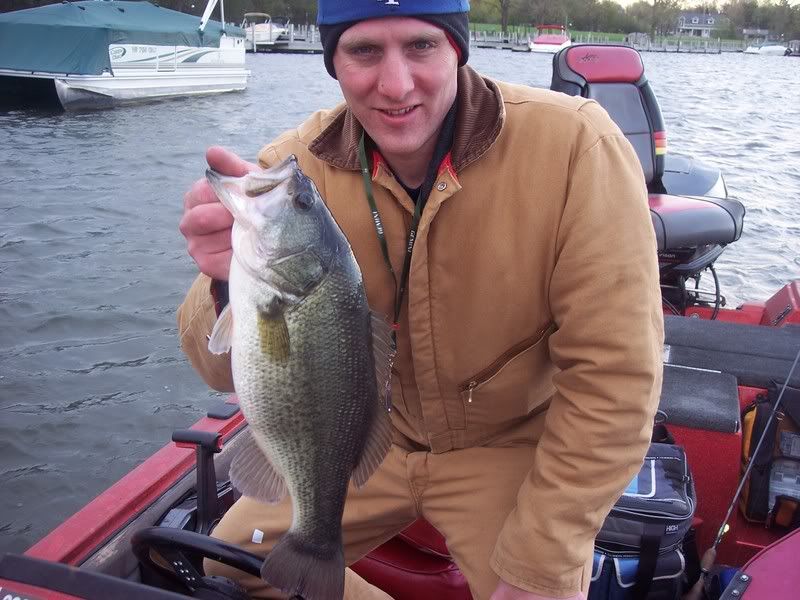 Not too many smallies this trip, but a few piggies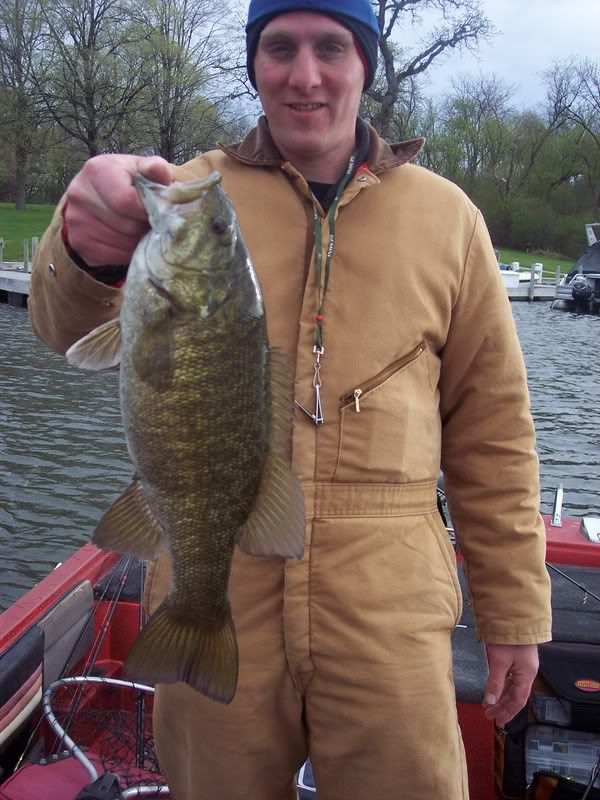 A few really nice pike. This one took me all over the place on 6 lb. test.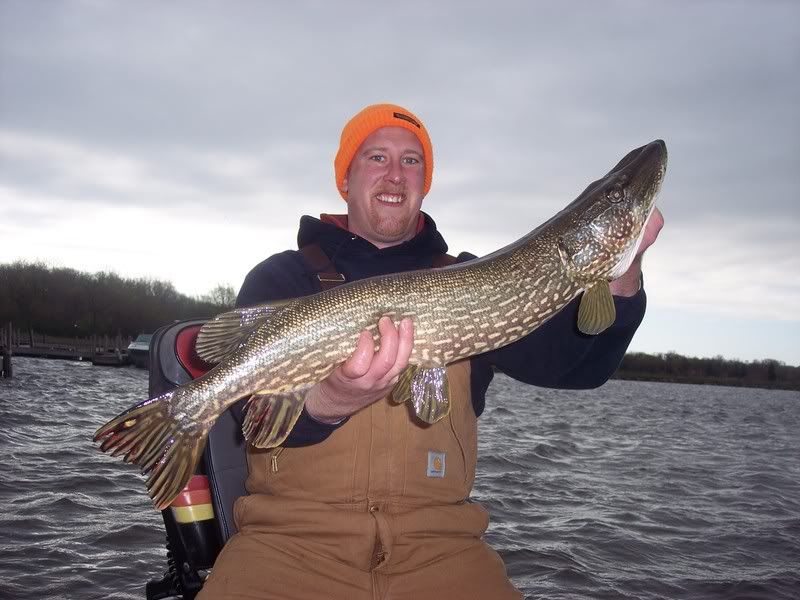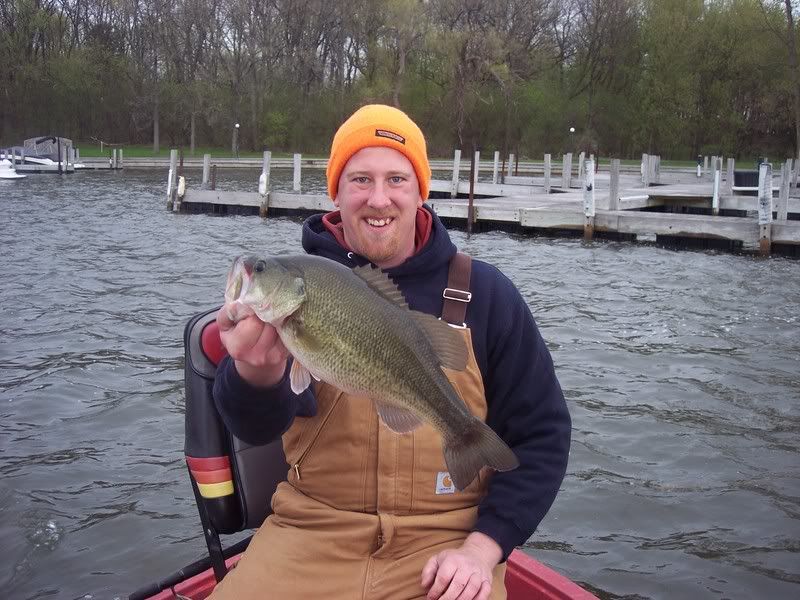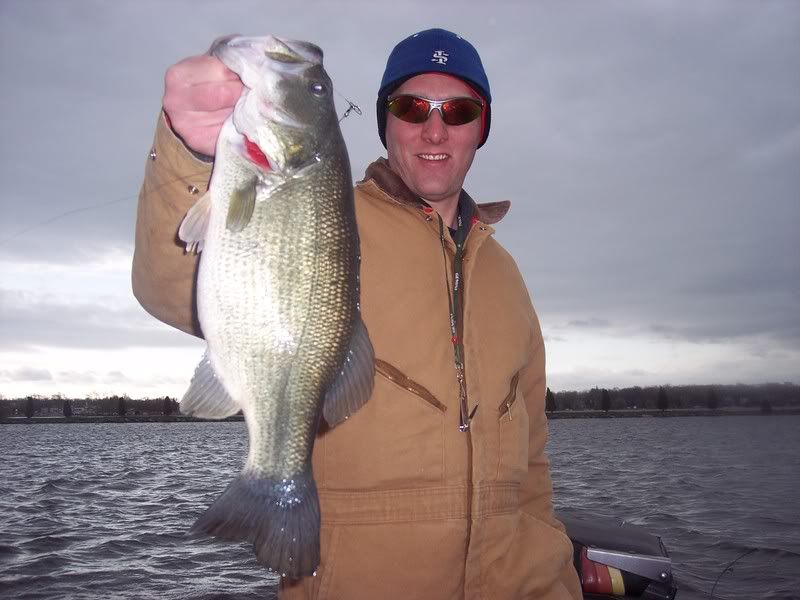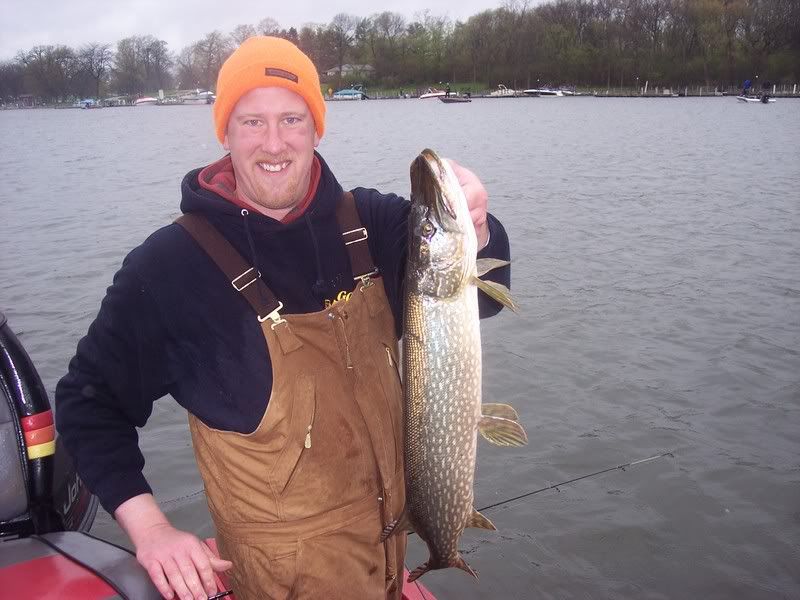 Ben caught this guy trolling a Bionic Bucktail, go figure
We also caught a few random eyes with this being the biggest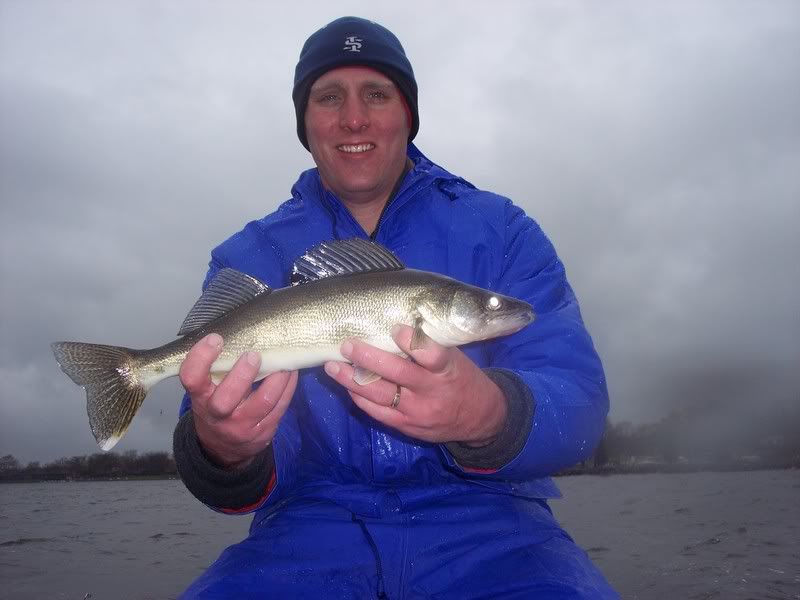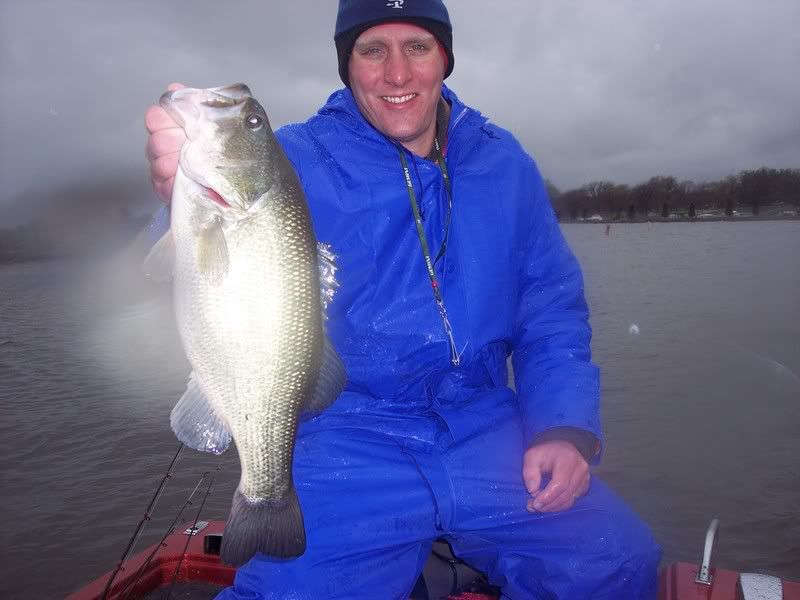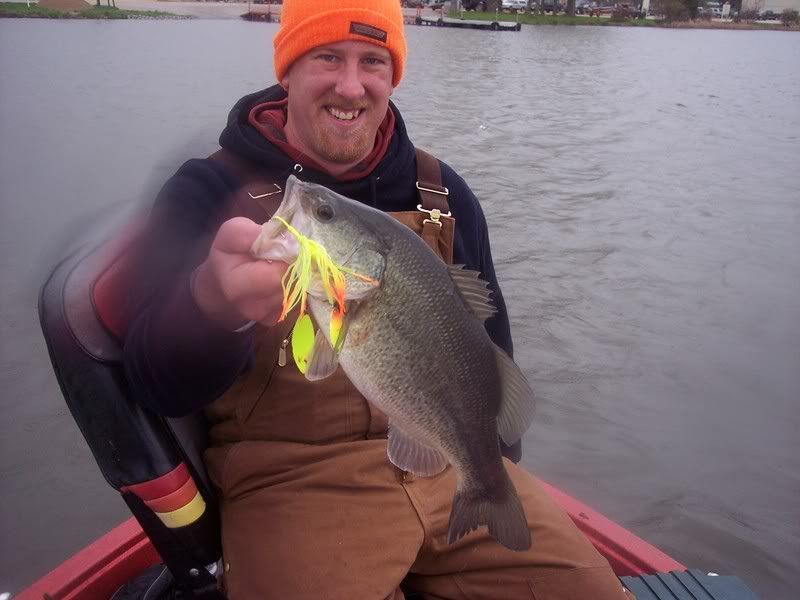 As you can see in the last 2 pics, we are happy fishermen, but wet and miserable at the same time. In a rare showing of retreat, we packed it in quite early in lieu of Captain Morgan and a nice dinner. After a late nightcap at Augmans room we hit the sack in anticipation of Day 2.