Discussion Starter
·
#1
·
Well was my secound time ever to Delevan. Last years trip had boat problems spent more time with that then fishing.
This year things got off to a bad start. My son left with 1 hr sleep under his belt and a major migran headach. We launched about 7 am and tried working the Island area at all depths searhing for a pike pattern. After about 3hrs of throwing every Pike lure in the tackle box and only 1 hit my son was spent and his migrane at a 10. Everything was in the boat except any type of asperine. After a long lunch, a trip for meds and thank goodness early check in. I was back out solo about 2pm.
Feeling frustrated I needed to get some confidence back up. Went to live bait searching for any type of fish pattern. At the west end of Lakelawn in about 10 ft of water I ran into some aggresive Blue Gills that entertained me for a couple hrs caught about 40 and kept about 20-of the 9" gills. All gills caught in 8 to 10ft on slip bobber 4 ft down on 1/2 crawlers.
I was about to head to pick up my son and I ran into a nice gentleman that turned me on to a live bait pike pattern. He was fishing a presentation he used for walleye the other day and picked up 20 plus pike in the 20 to upper 30 inch range. He was using a single hot pink # 6 or 8 size gamakatsu hook and single split shot and worm working 14 to 15 ft edge. I had worked this area with minnows earlyer with no results. At first I thought he was pulling my leg but then he nails a mid 20 incher right in front of me.
Well picked up my son and we worked the pattern till sunset and picked up 5 in the mid 20's.
The next morning we worked the same pattern with a few bite offs. I switched to a slip bobber 12ft down in 15ft of water and hit about 5 the biggest was 28" my son only had one but lost a big one while netting one of mine his pole doubled over when he grabed the rod the line snapped. We were using light line and no leader so we did lose some.
I would have never attempted fishing for Pike in this manner especally with night crawlers. I dont know if we would have figuared out something else on our own. Thanks to the gentleman that saved us from what could have been a frustrating outting.
Here are a few pictures.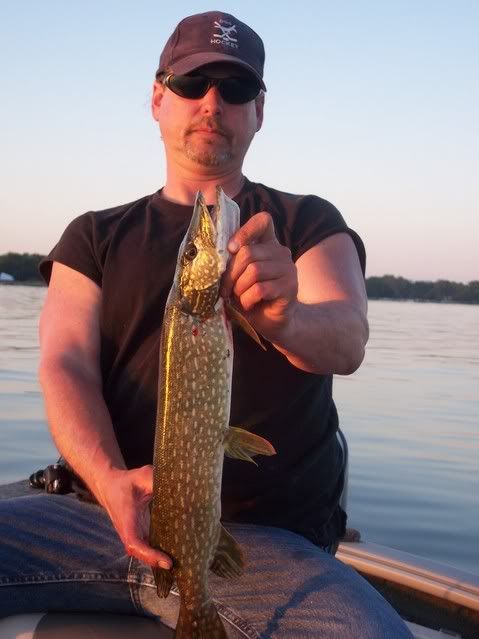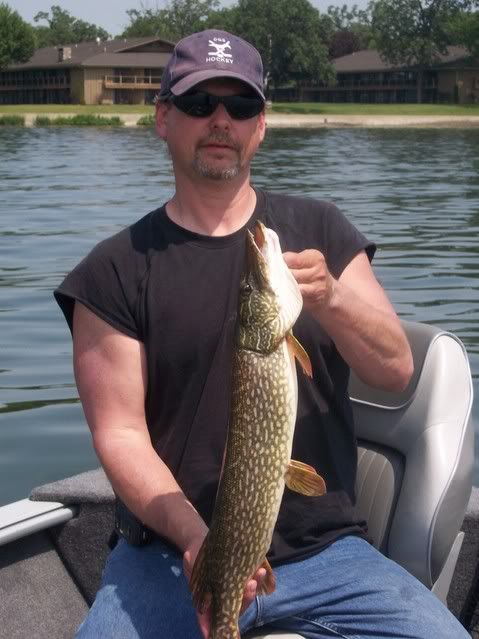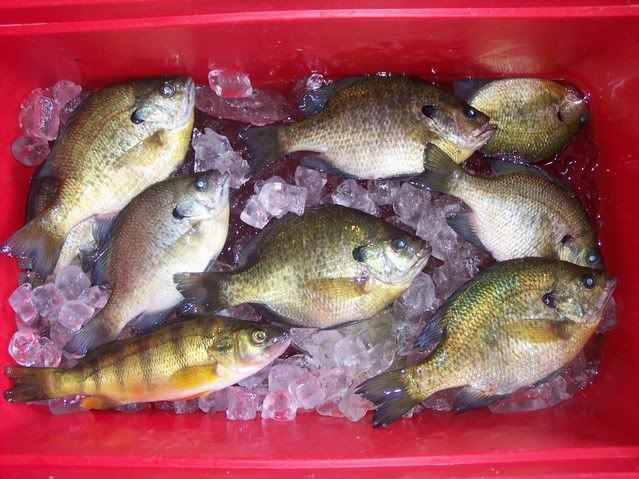 Hope pictures download turned out NPIKE