Discussion Starter
·
#1
·
After my last full day of school I knew I just had to go out to the backyard. I asked my sister if she wanted to get out with me and surprisingly she said ya. So we headed out, her with her superman pole and a bag of peas, and me with my jig rod. She had plenty of fun catching bluegill after bluegill after bluegill. While she got the hang of it and took the fish off herself I starting casting my jig n pig. Shortly after I land what might be the largest bass of my life. This bass came off my 3/4ounce jig n pig in shallow water. I caught this bass probably a good 30 yards out which made an excellent fight, and i knew I had a trophy. However, of course a 5lb bass story wouldn't be realistic unless you had someone ask you to keep the fish. While i had a crowd of about 10 people around me, the second I started to put it back in the water this Arabian mother yelled at me "NO NO! GIVE ME!" i look at her and say "YES YES, bye bye." And I have honestly never seen a sadder face in my life which gave me the best feeling.
Too bad this fish was postspawn.... probably 5.5-6lbs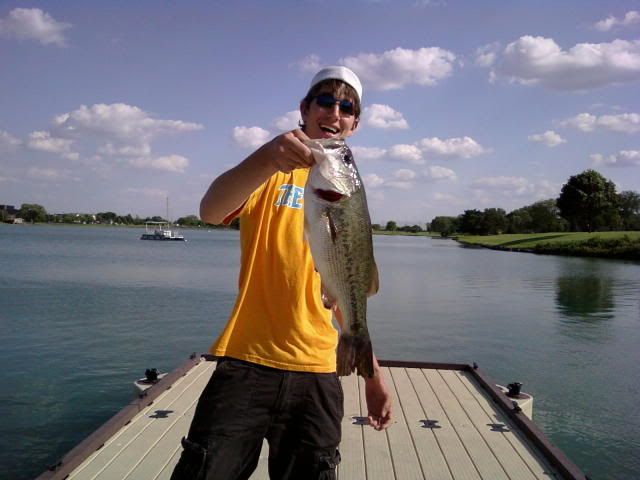 my girlfriend later showed up and we started catching gills and gills after my sister left.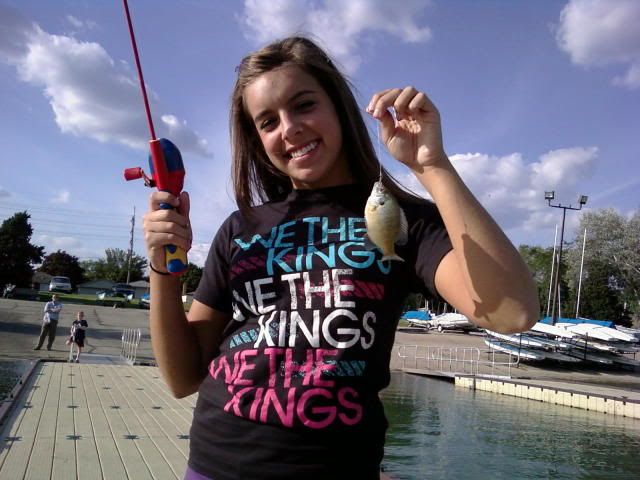 Awesome time with my girlfriend and sister
So sure its just another 5lber caught on a jig, however this was possibly my largest bass and to catch in at a public lake in front of tons, it felt awesome and its a memory I will never forget.
Thanks for reading!
-Creighton