Discussion Starter
·
#1
·
Last week I took a last minute unplanned trip to Florida. My aunt has a house on Vero Beach where she and my mother spend the winters. She has had it up for sale for some time and finally had a buyer. I was to fly down to help out and then drive my mom and her dog back to IN.
When I arrived it was in the 90's and feeling a little warm for my thick blood. After a few days my body started to adjust and I began to feel comfortable.
As I said, my aunt's place is right on the ocean. There's nothing like grabbing your morning coffee and stepping out on the back porch for a great view.
When I first arrived we had winds out of the southwest and fairly calm seas.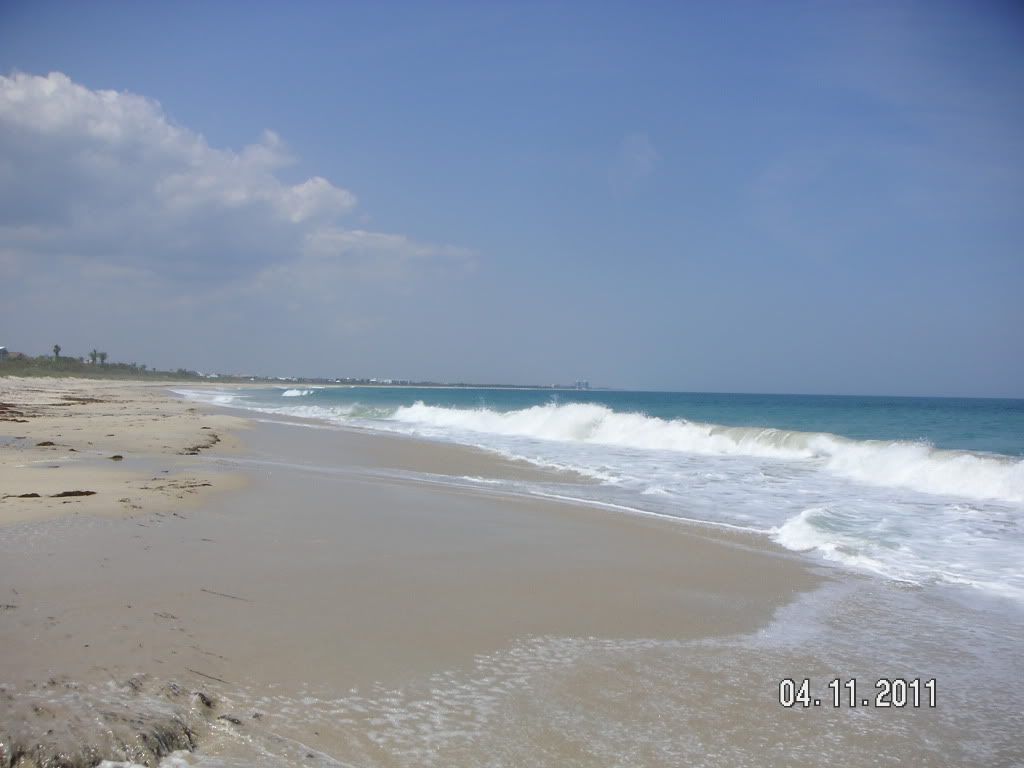 The first morning when I went for a walk on the beach I spotted a fisherman north of me, so of course I headed in that direction. I met the local angler by the name of Ralph who was happy to share what he new of salt water fishing. I have done very minimal fishing in the salt but was eager to try. The only problem was that I did not have any fishing gear with me. I was planning to take a fishing charter later in the week though.
I continued to hang out with Ralph and watched has he landed some Mackerel, Catfish and a few other species I can't recall. He threw them all back as he was targeting Pompano. He said they were hard to come by this season.
The next day I walked the beach in a southern direction. When I rounded a point I noticed another surf angler. He was a really nice guy by the name of Patrick. He too was targeting Pompano. I told him of my meeting with Ralph the previous day and he chuckled and said he had taught him how to surf fish. Patrick hadn't had any bites yet this morning, but not long after I showed up he started getting hits like crazy on the 2 surf rods he had out. He caught some of the same fish that I had seen the day before and then he landed one that I recognized from a television show, a scorpion fish.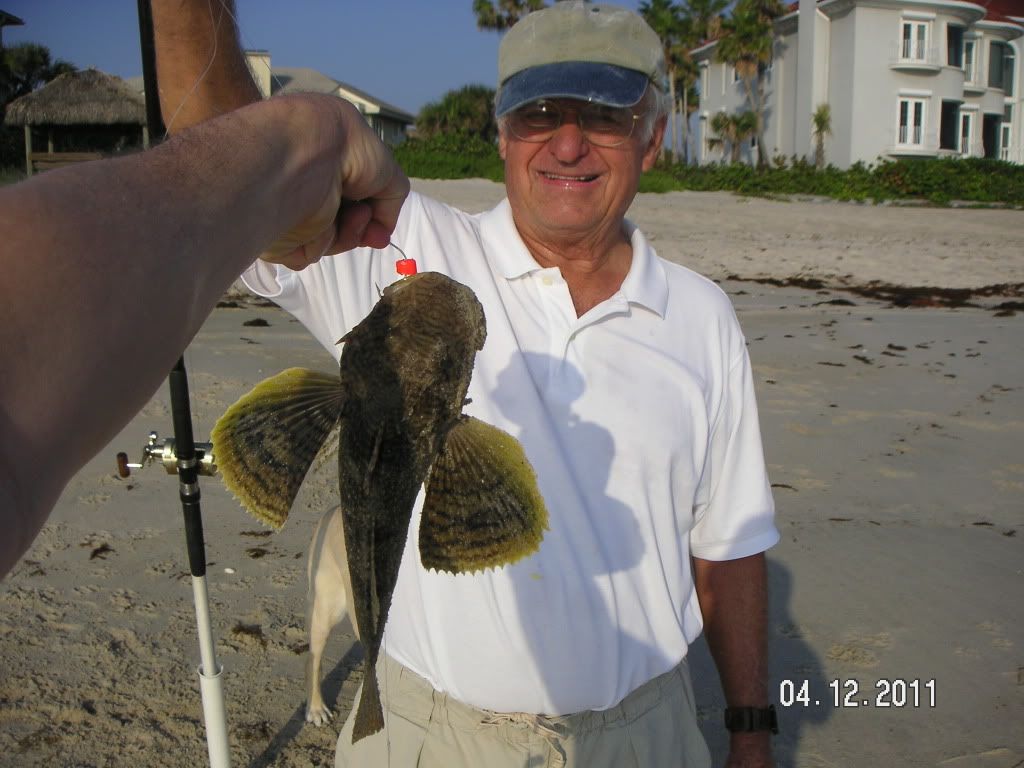 While Pat continued to watch his surf rods he gave me a spinning rod rigged up with a Zara Spook. He said there were a few Snook out there that I might get a chance to hook into. We fished for a few more hours. I wasn't able to connect and the bite was dying for him as well. I told him I was taking a charter out and he offered to loan me a nice set up to take on the trip since the ones they provide are sometimes a little substandard. We walked up to his house to grab the rig for my trip at sea and I graciously thanked him for his generosity.
After doing some searching on fishing charter boats I decided on the "Lady Stuart II" out of Fort Pierce. It was a 70 boat that took out several anglers and would anchor near reefs and wrecks while we fished the bottom. The captain said the fish had been further out lately and that it would take about 1.5 hours to get out to our spot. We were taking a 5 hour charter, but the captain said he would give us some extra time because of the travel.
Loaded up with about 15 anglers, we began to leave Harbortown Marina.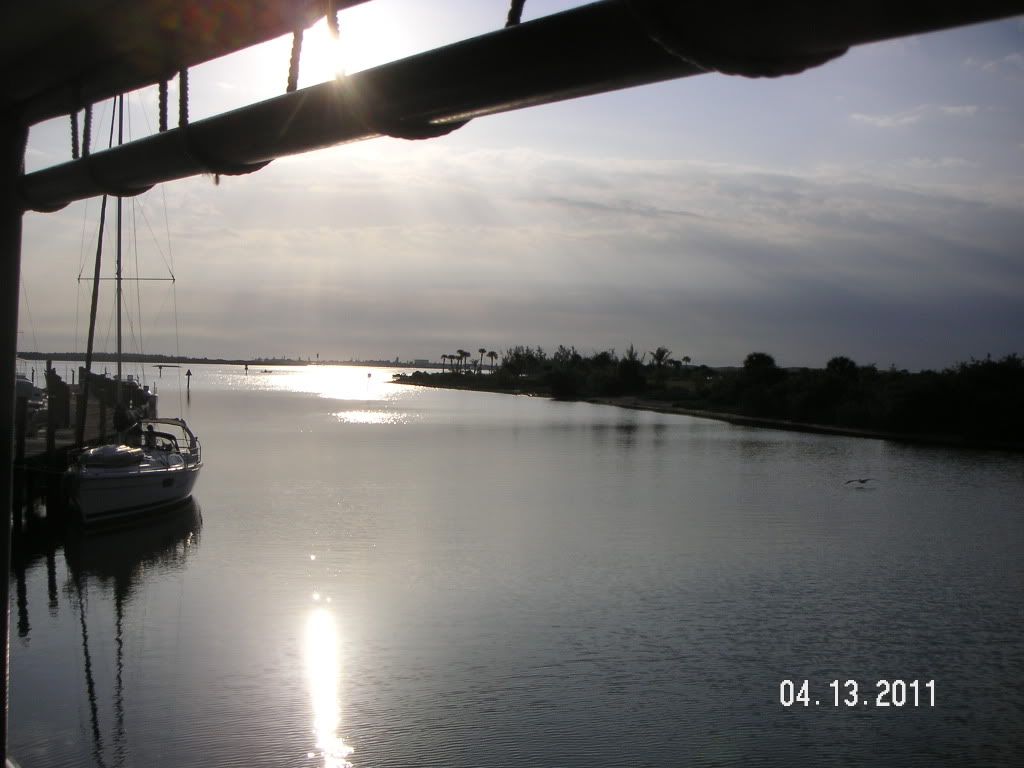 Out at sea, continuing further.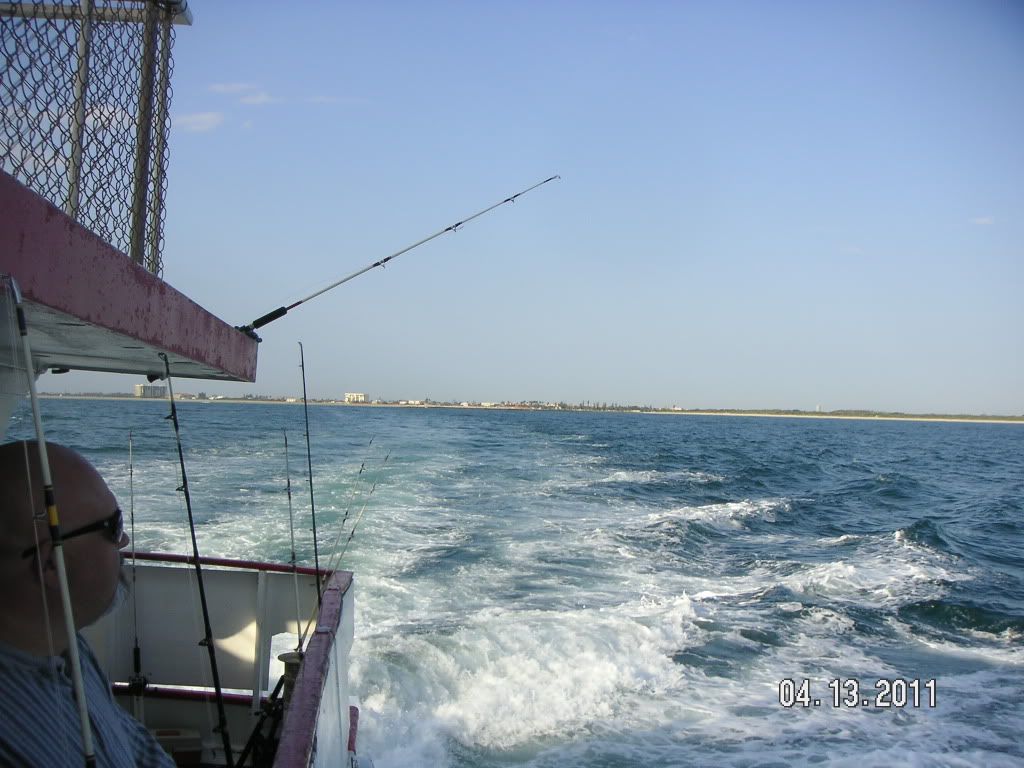 On our way out I had the deck hands rig up my rod. They commented on how nice my hand crafted Star rod and Shimano reel were and were surprised that someone just loaned it to me. When we arrived at our first spot we began catching Sea Bass one after the other. Most of them were fairly small, the largest probably being 2.5 pounds. There was a closed season on these, so they all went back. We caught a few other small baitfish that they cut up as bait to go along with the squid we were using.
The captain moved us four times trying to find some keeper fish, but all we kept bring up were Sea Bass. I did catch one that was about 4 pounds and had a cool green spot him. I wanted to take a pic, but the deck hand threw him back before I hand a chance.
After extending our trip for an hour the captain began the trip back to the harbor.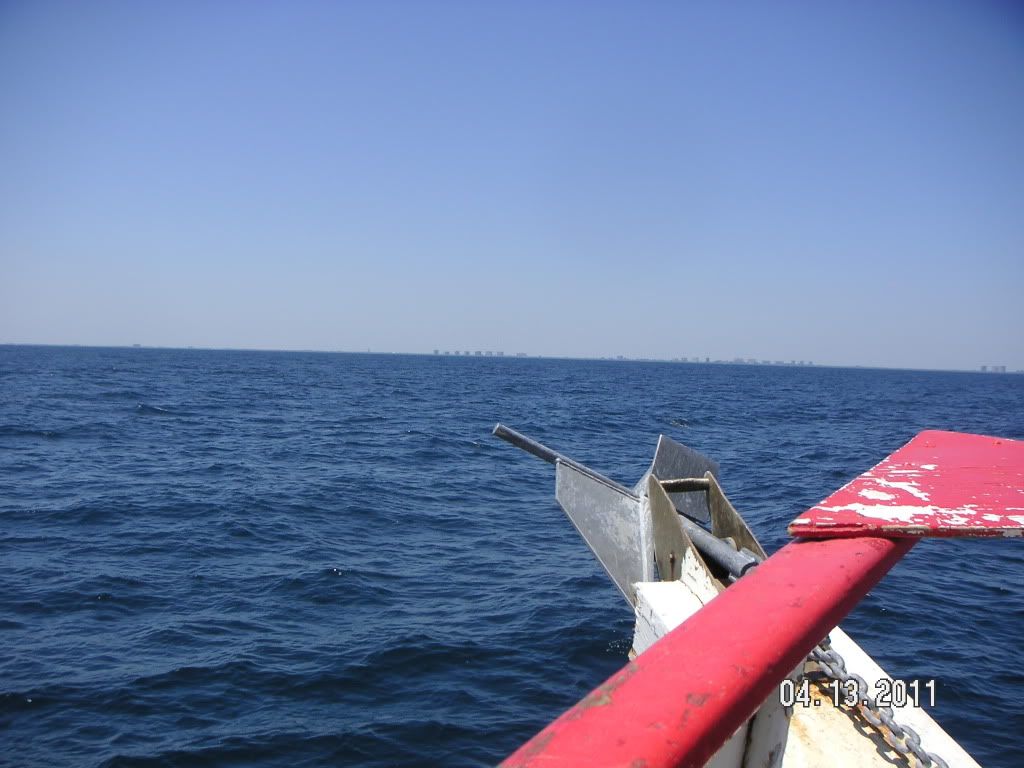 It was a nice ride back in. I got to see some flying fish, dolphins and a huge sting ray. Even though I didn't get any keeper fish it was a good trip and I would recommend this charter to others.
The next day I met back up with Patrick for some more surf fishing.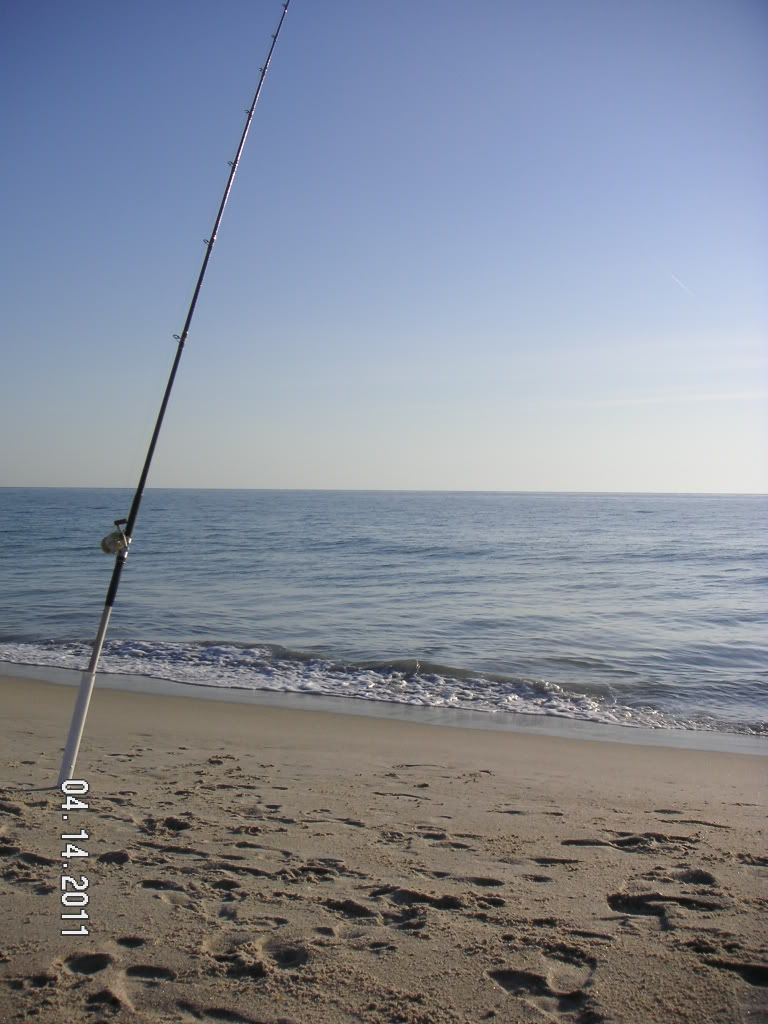 I casted the spinning rod with a silver daredevil spoon while Pat watched his rods. Nothing happening today so we packed it up. Pat told me to hang on to the spinning rod to use for the remainder of the week.
The next day I took a drive down to the Jupiter inlet, the most dangerous inlet on the east coast, because of the way the waves can get so big at the mouth of the inlet. It wasn't as rough as I have seen it in the past, but it's a beautiful area to see.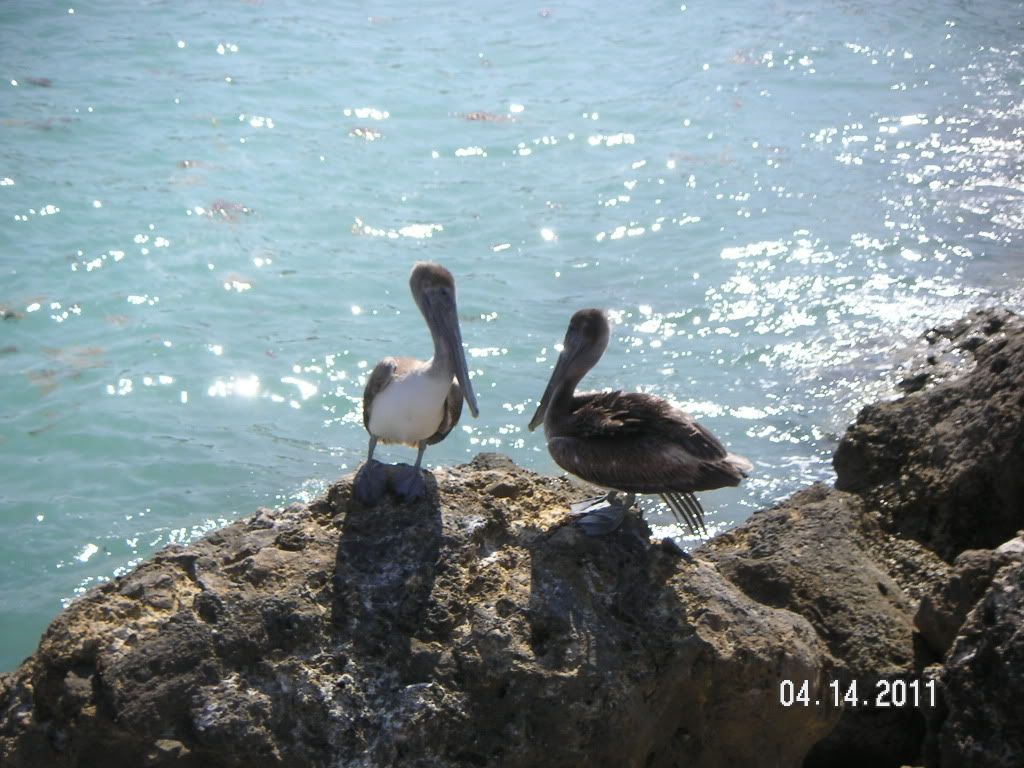 We then headed to the "Square Grouper" for some drinks on the water of the inlet waiting to go meet up with some friends for dinner.
At my friends house Abby caught a ring snake that was on the edge of the pool.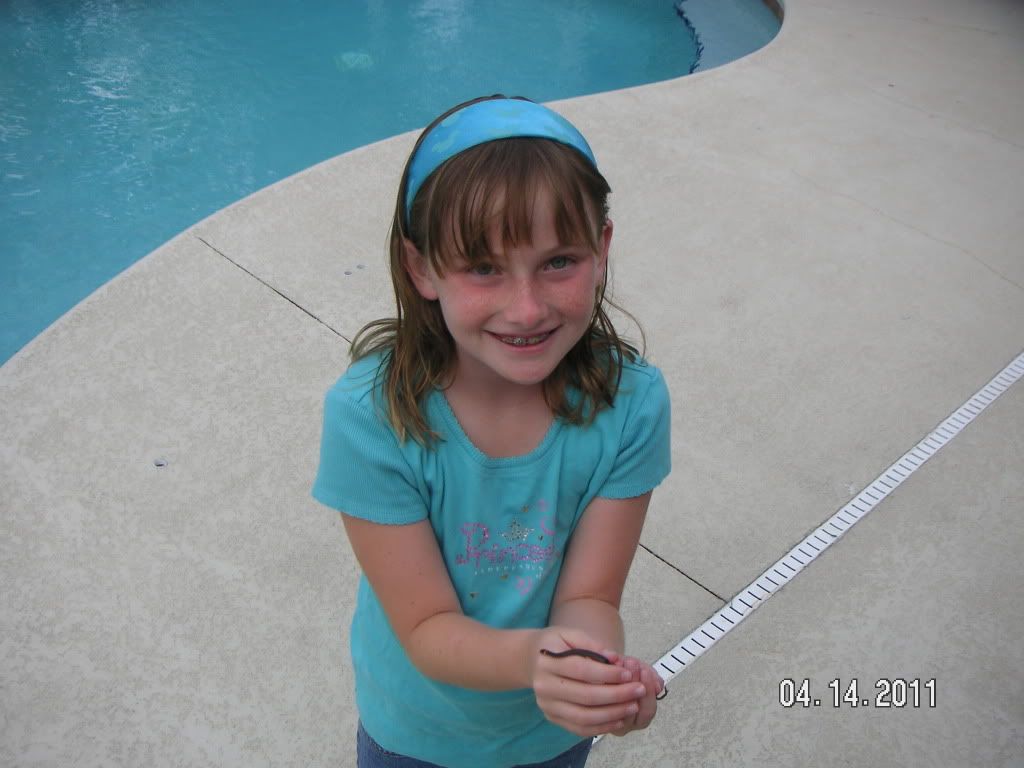 During my trip I was always up before sunrise. It was always beautiful, but my final day there was the most spectacular.
The beginning of sunrise.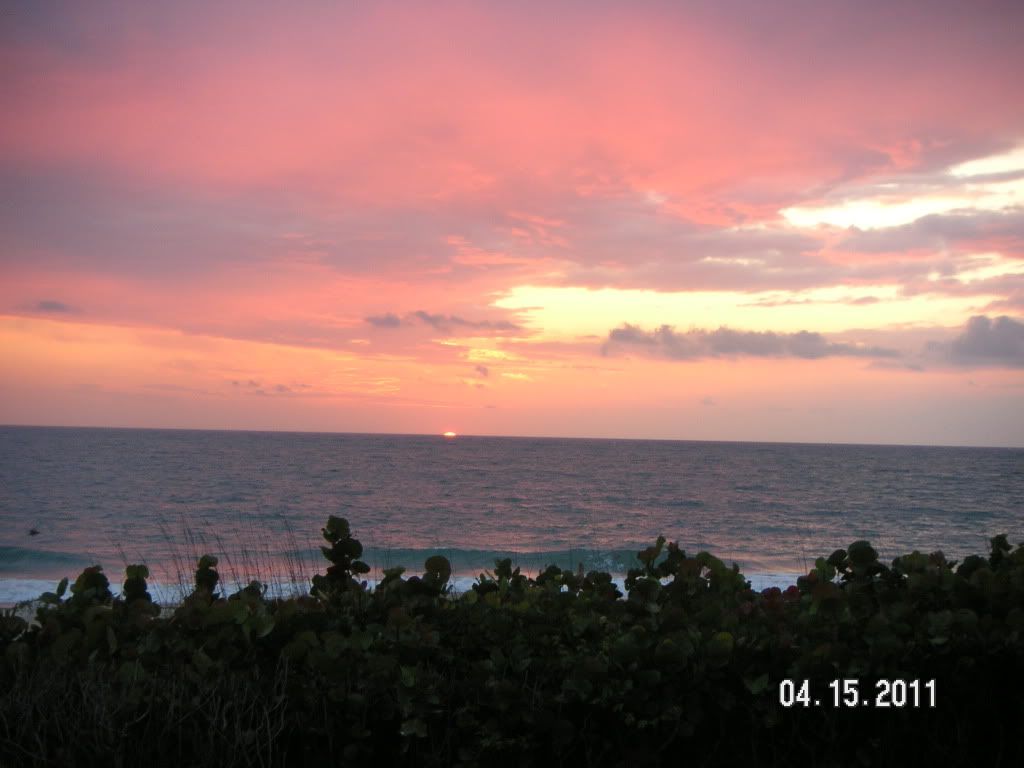 Amazing sunrise.
I took my loaned spinning rig out once again to see if I could land something.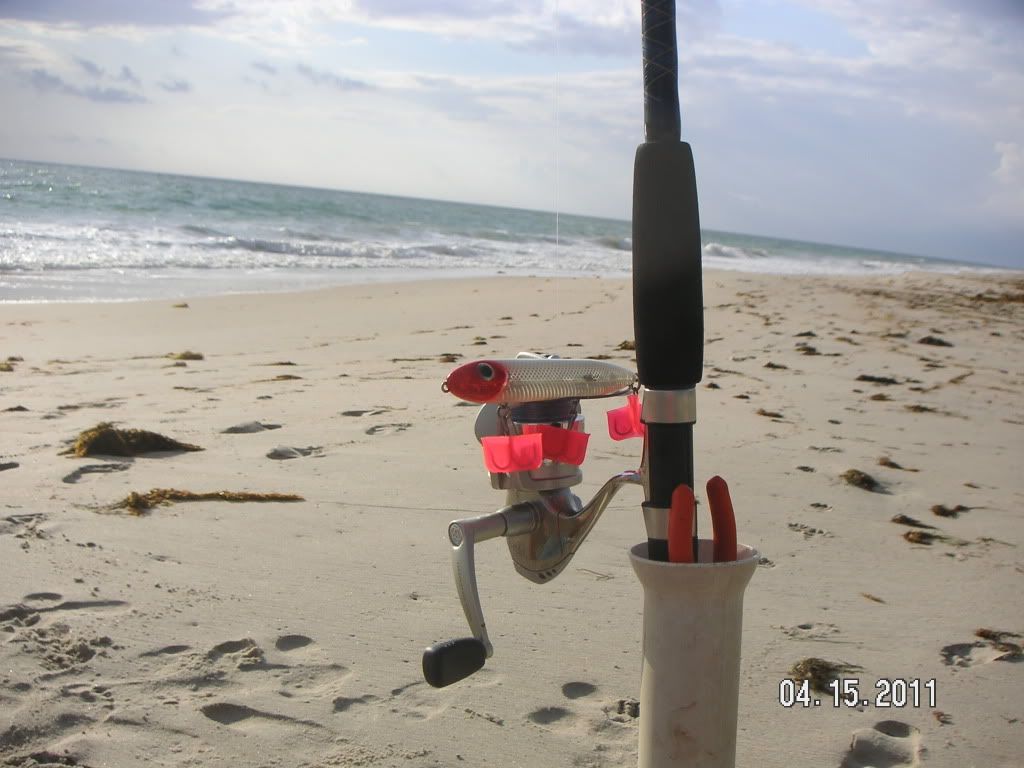 I had even made a trip to the store to get a Pompano rig and some live bait, but the storms that had been at sea the day before were blowing in weeds making it impossible to surf fish.
As I was walking back to my beach chair I spotted a bottle with a note inside.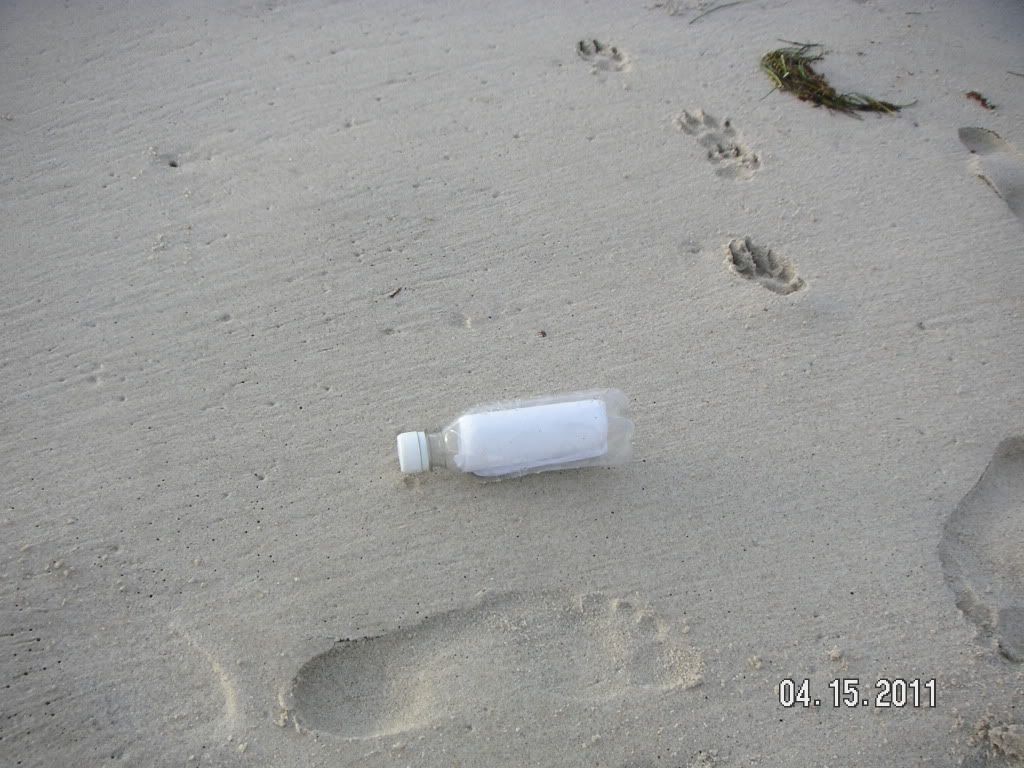 After opening the bottle it was dated 2.4.11 and floated from Cuba. The rest of the note I could not read, but appeared to be names of about 15 people. I'll try and get it translated when I get back home.
As I sat on the beach I could see a storm at sea.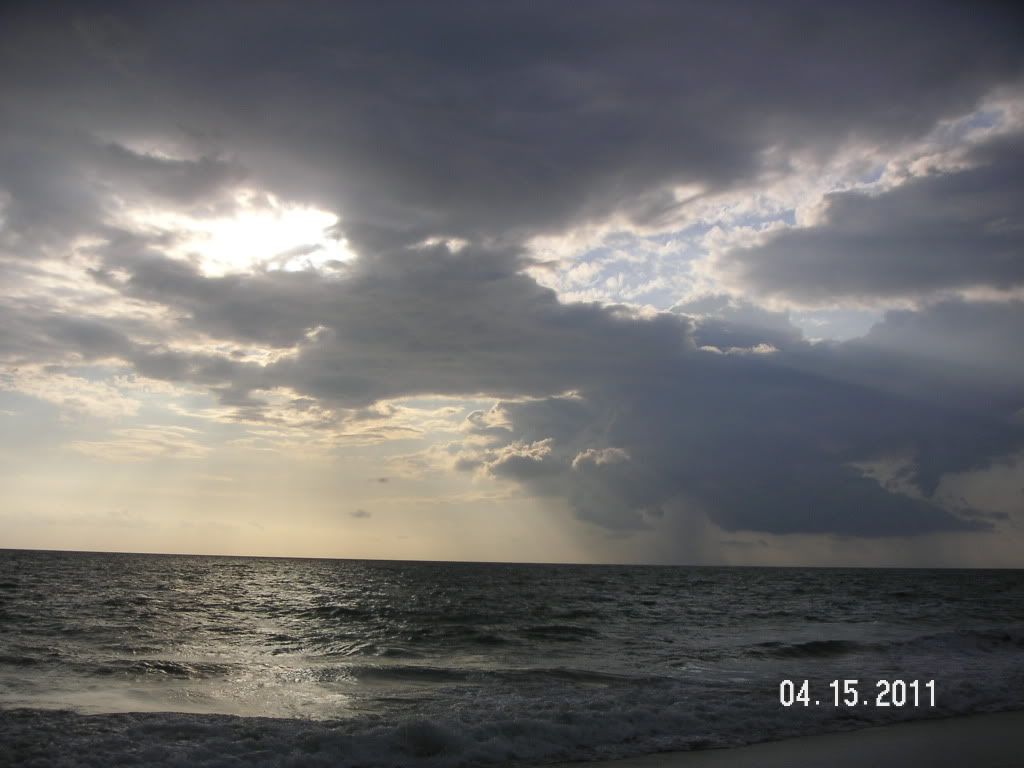 I ended my trip at the Ocean Grill where I had local Pompano from the menu. It was a delicious fish. It was very white and flaky. Patrick was right. It was some of the best fish I had ever had.
If I make it back next year Patrick said to call him and we can take out a boat in the river and target Snook and Tarpon.