Discussion Starter
·
#1
·
Had the opportunity to fish with my bud Rich Saturday. Rich has taught me quite a bit about the smallies on Geneva, so it is always a pleasure getting out with him. Ended the day with 9 fish apiece, but most were good size.
Started the day on a good note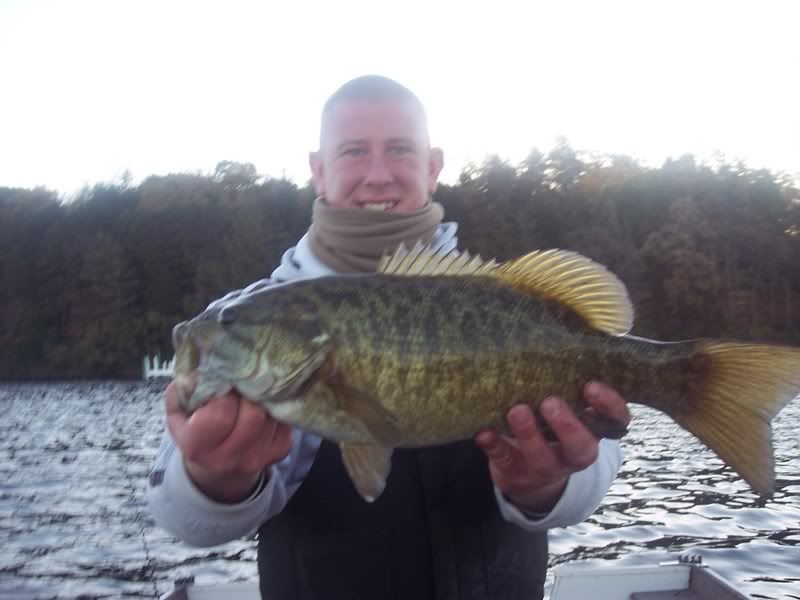 And it got better with my biggest of the year from Geneva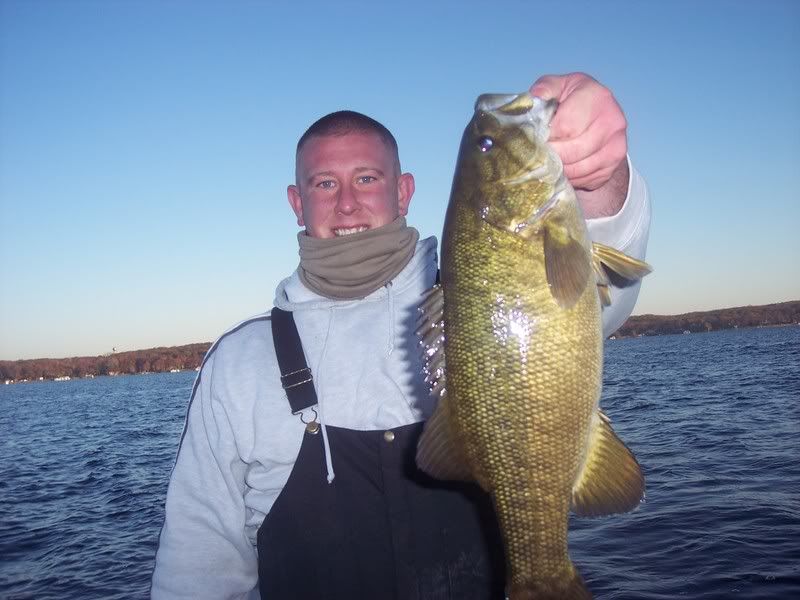 Doubles are always nice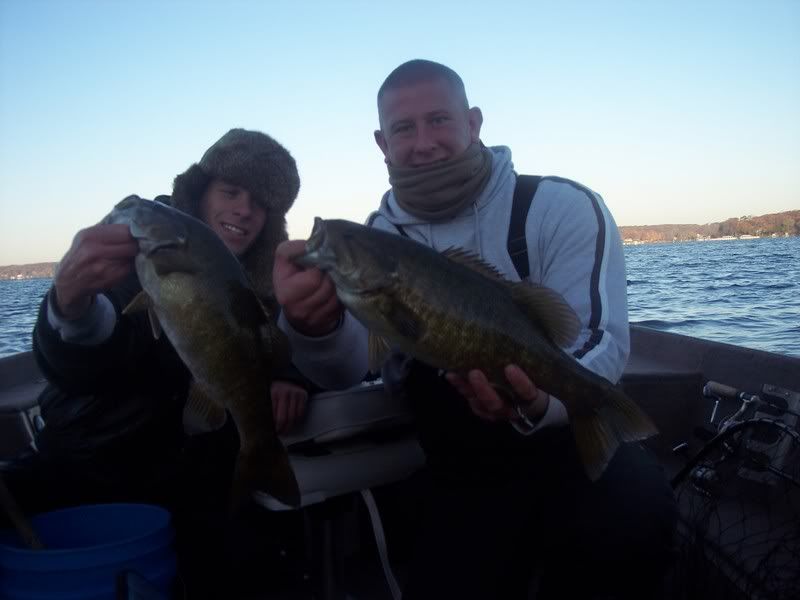 Unfortunately, after a big start, they really slowed down. We actually found a school in about 55' of water and took 6 or 7 fish, with a bunch of misses. It was kind of hard to get a solid hook set with that much line out.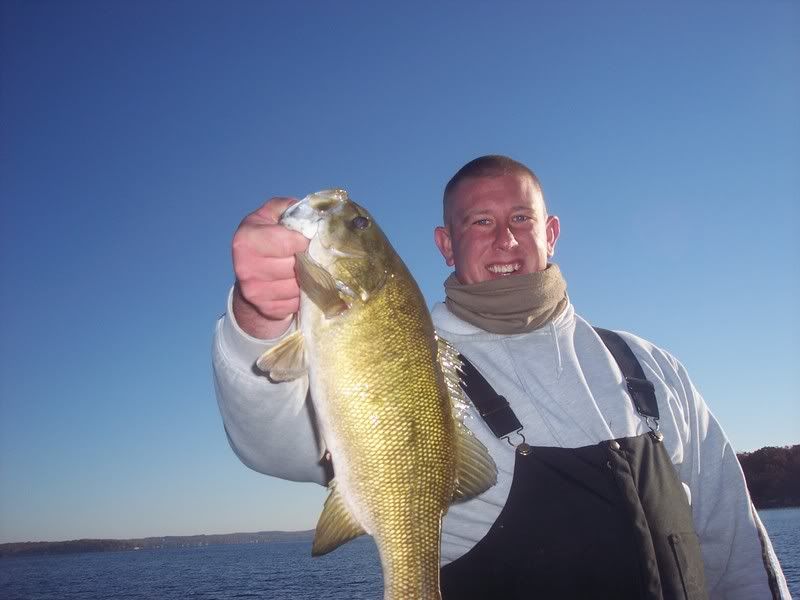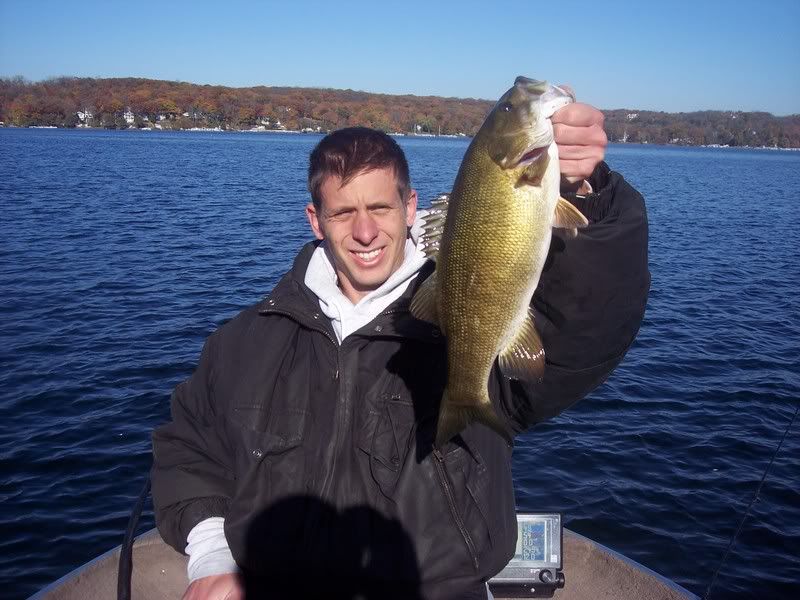 Rich ended up losing a big fish due to the hook getting caught up in its last meal :lol: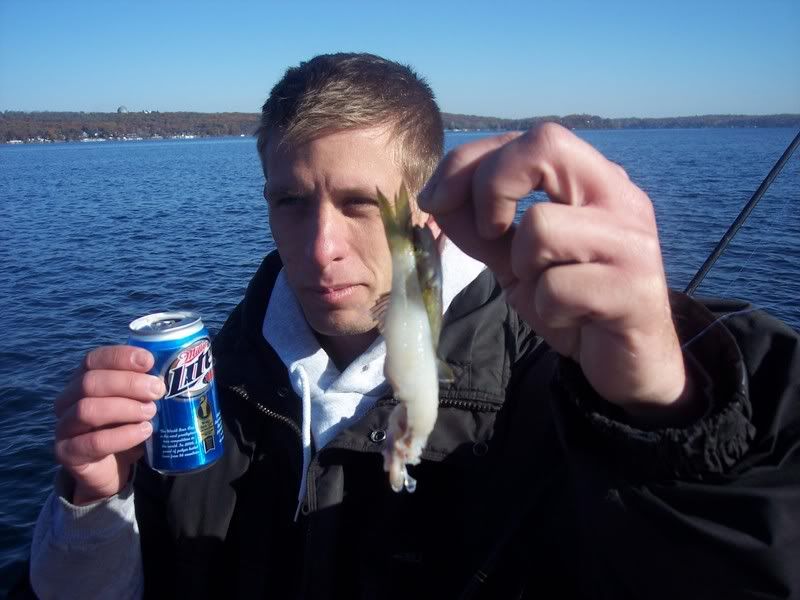 We moved around and found another school in about 30'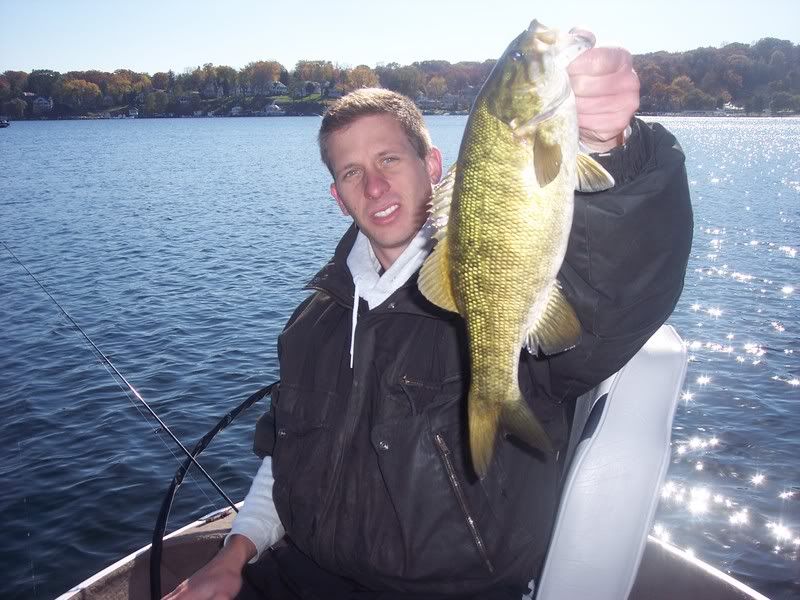 Around noon the wind picked up and the fish absolutely shut down. We were able to pick off a few more fish before it completly died
Before we left, we saw the duck. This time it refused to jump in the boat. I think it was trying to tell us that it was time to go home, so we did :wink: