Discussion Starter
·
#1
·
Having not been up to SE WI since May, I decided to do a weekend trip to make up for lost time. August is usually a month I rarely fish either lake because for the most part artificial fishing can be tough. I could not find a room for under $150 anywhere in Delavan so I would be roughing it out in the truck Saturday night. Just like old times
Saturday morning I was on the water at Geneva by 5A and worked the weed edge for largemouth for about an hour. It was a decent chatterbait bite as I went 3 for 4.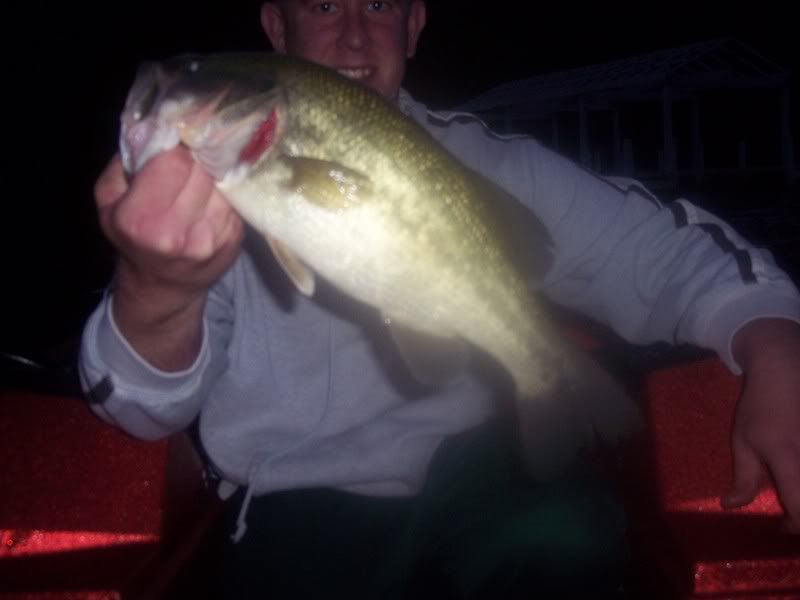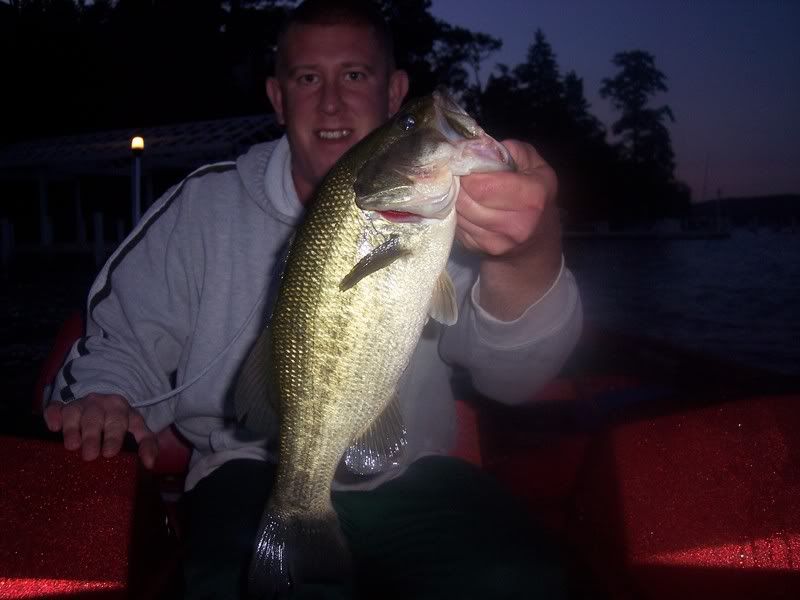 I really wanted to guage the deep smallie bite to see if the way I like to fish them was going yet. The first spot I was again 3 for 4 with the lost fish feeling like the nicest of the bunch.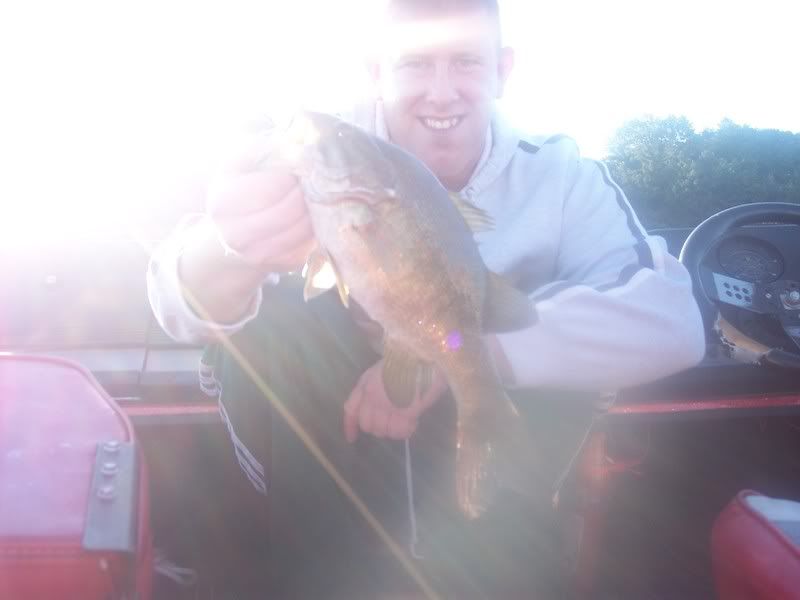 I tried 2 other spots with nothing to show and by that time the wind and pleasure boat traffic made things very difficult. I even had my front seat mount crack while I was motoring across the lake because some of the wakes made were so violent :roll: I spent the last hour or so skipping docks which was a very good bite with several smaller 1-2lb fish landed but the wind made boat control too difficult and I ended up breaking off some very nice fish as it was impossible to get the bigger fish out and control the boat at the same time
After taking the boat out I met Coyote at Delavan at 3P for Round 2. Delavan was also a zoo and shortly after launching I had the scariest moment of my boating career. A wake so big went over the bow that the front end of my boat was completely submerged for a good 5 seconds. I honestly thought the whole boat was going down. All my gear in the front was actually floating out of the boat. Finally the nose recovered and barely made it back out of the water. One more large wave and we would of been done. Luckily we were close enough to the shore that we made it to a dock to bilge. I still had tons of water in the front of the hull that was not bilging and the front end of the boat was still sitting very low. Our only fishing option was to drift the shoreline we were at back in the direction of the launch.
We pitched some docks and Mike was able to nab a few fish before catching a nice one on his first cast with a spinner bait.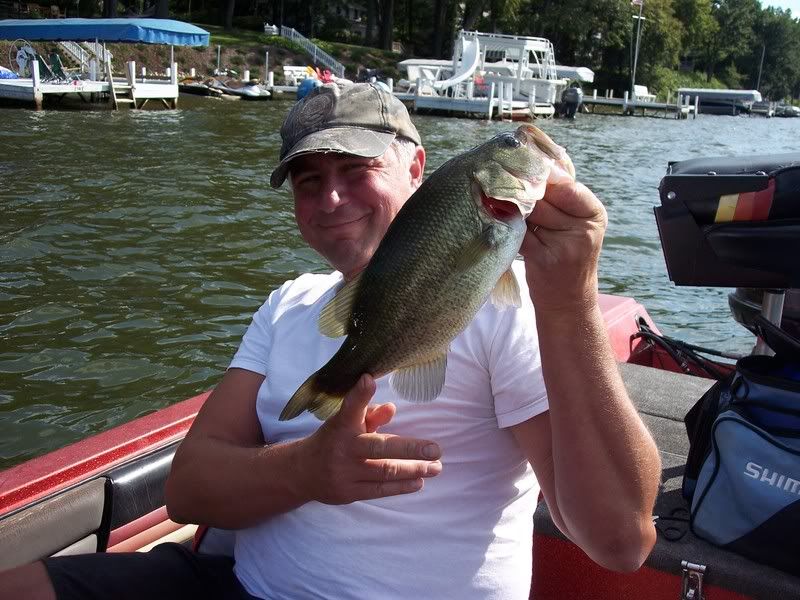 I switched over to the color he was using and quickly banged another nice largie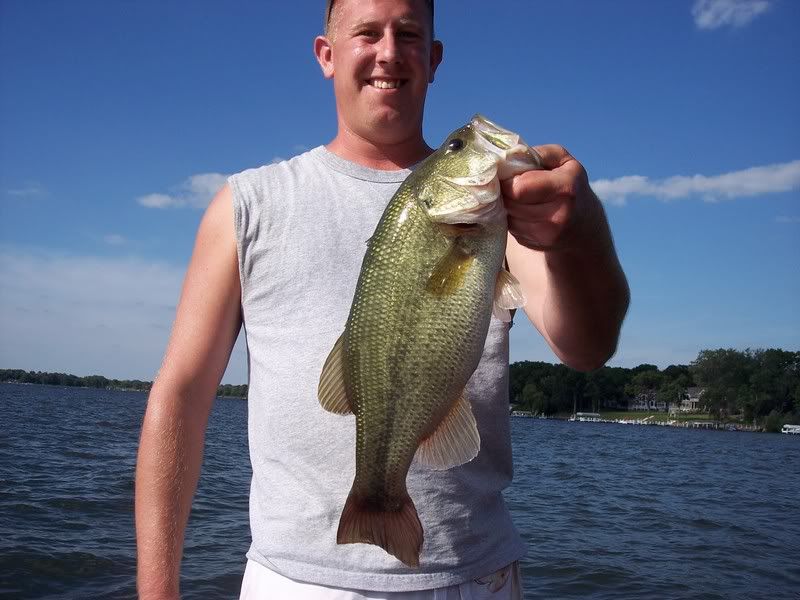 After catching a decent pike this 19 1/2'' smallie suprisingly hit in 4 feet of water :shock: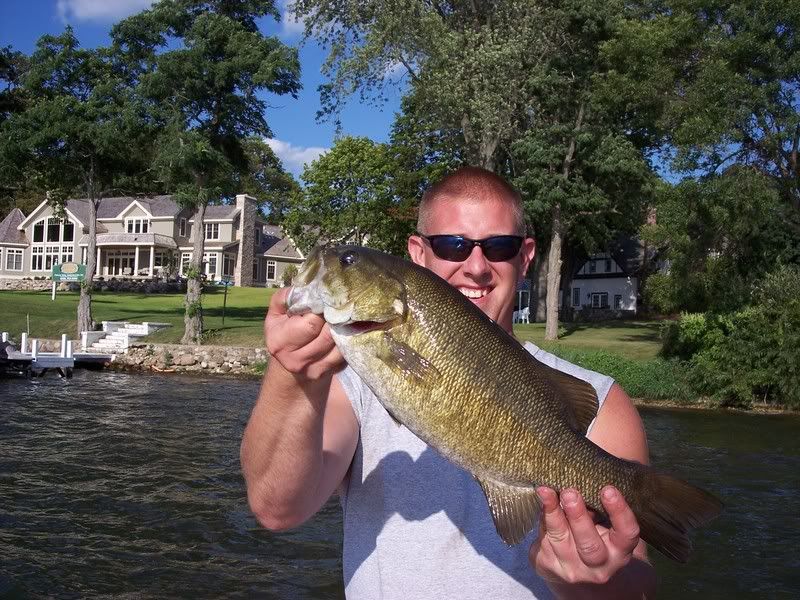 After missing, losing, and getting bit off in a number of frustrating scenerios, we finally got to the time that we both had been waiting for.........buzzbait time. We had some huge pike explosions and I think we were 0 for 6 at one point. We both thought there were 2 separate 30'' fish working the area. After letting the area rest for a few minutes we came back and finally connected.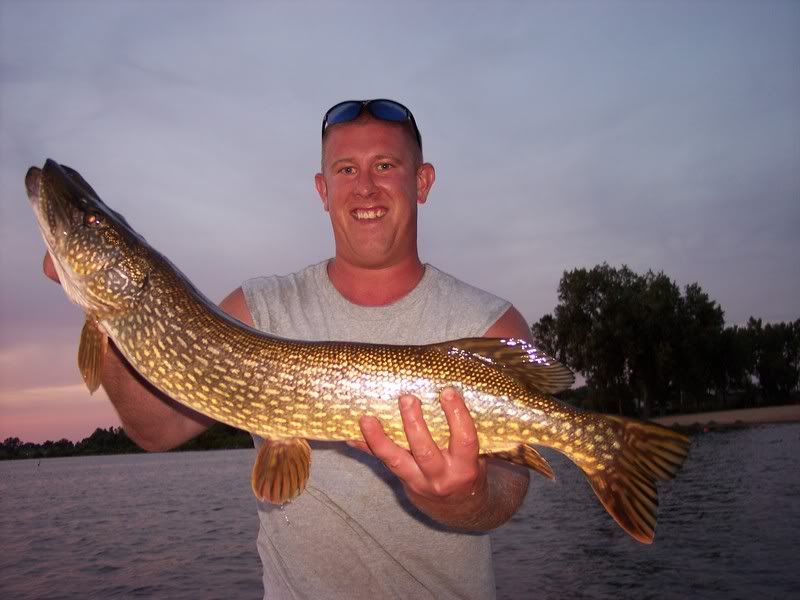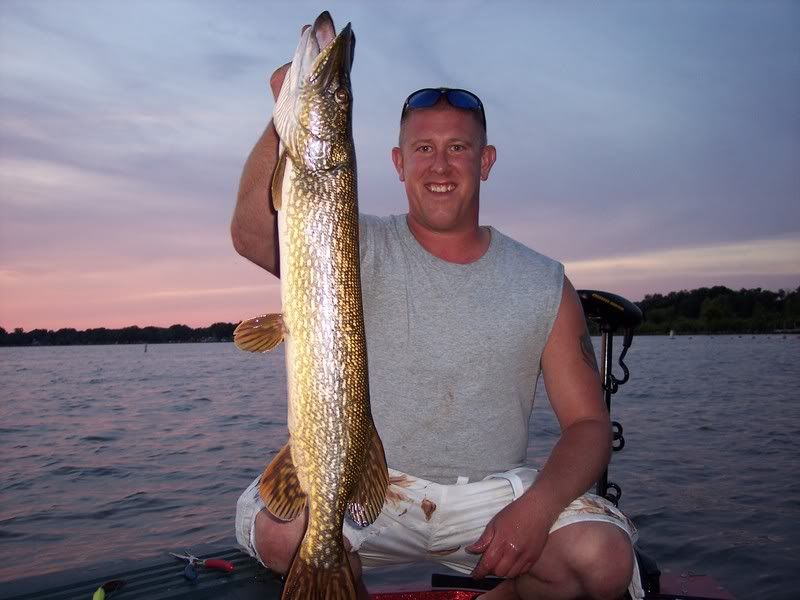 At that point I was very content with everything and not really paying attention when the water exploded at the boat with another big fish.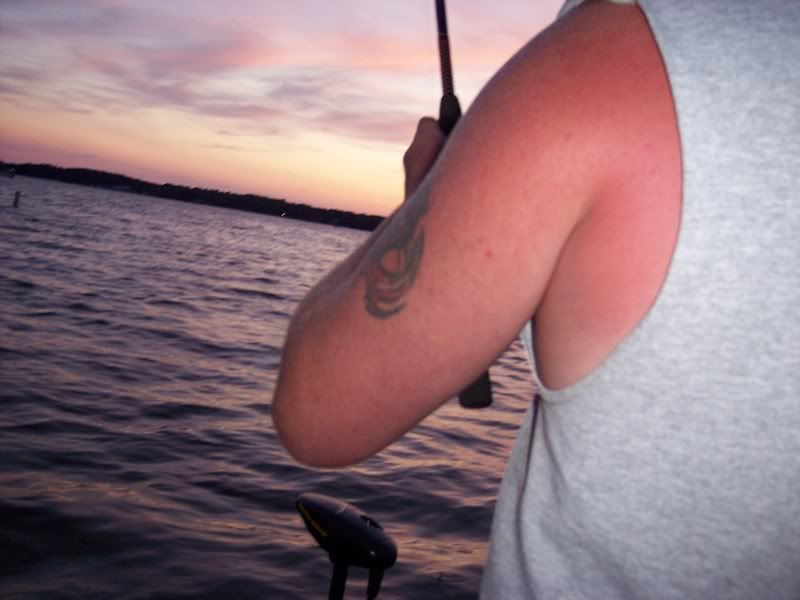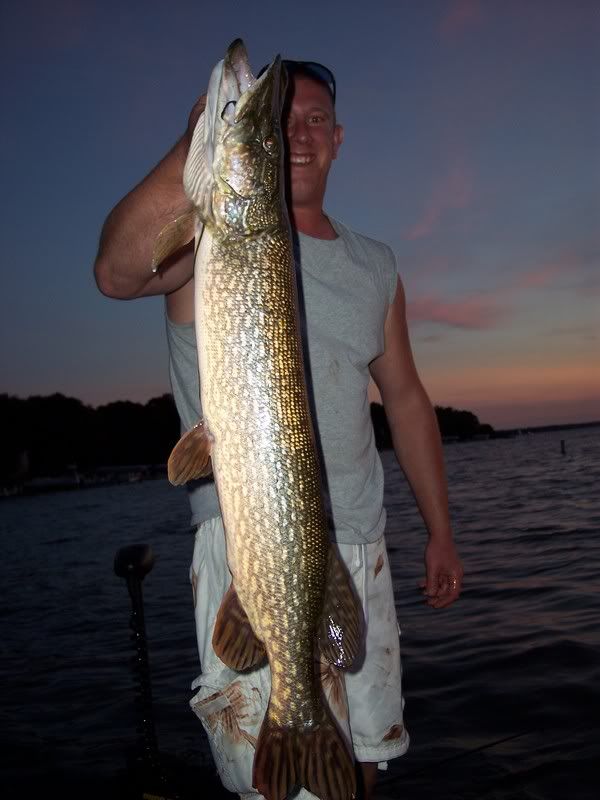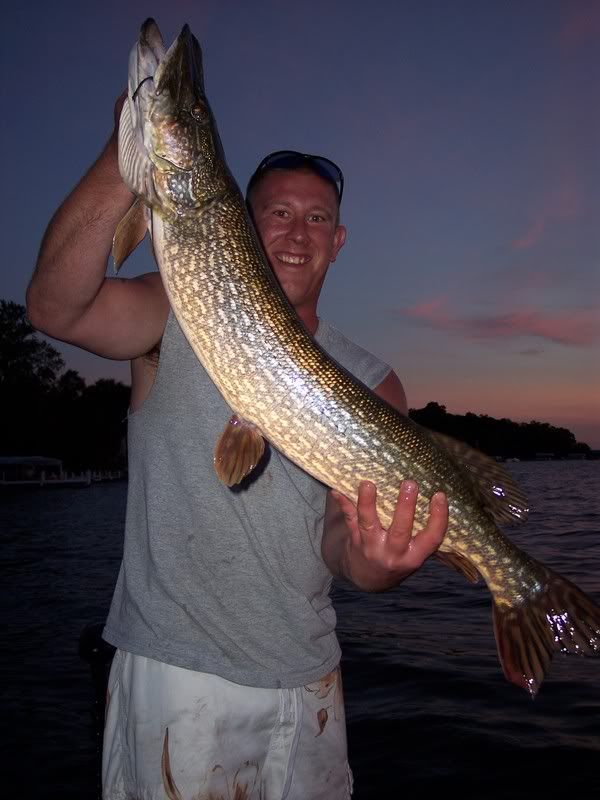 This one measured in at 36 1/4'' and just had a massive girth. We did not bring the net out with us and it was right at about my limit for hand landing a fish
I could not get my hand around its back but luckily was able to gill it and it played nice for us in the boat and was a quick release.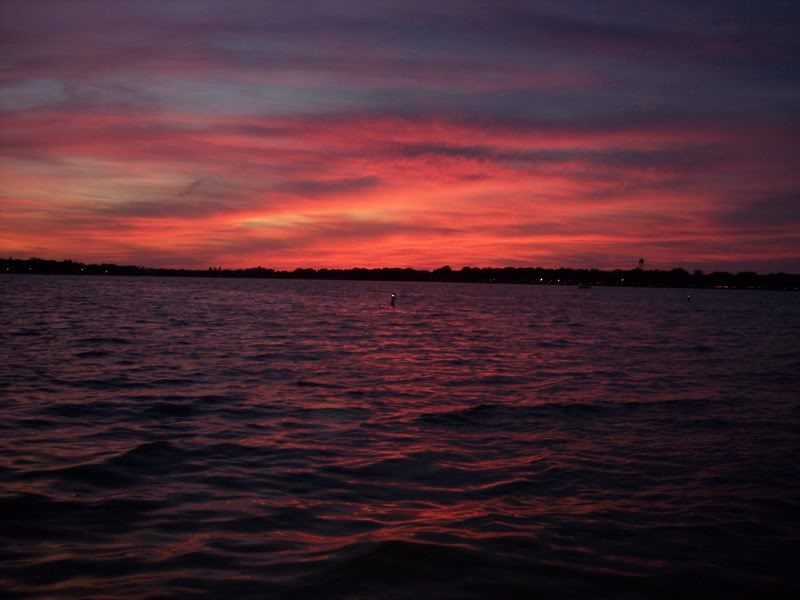 After getting off the water I went into the resort bar for a quick meal and a few drinks before spending the night in the beast. As I was sitting there someone tapped me on the shoulder and low and behold it was Culprit who was up there for a family vacation. After closing that bar down we headed over the afterhours bar and probably had a few too many 8)
I put out an invitation to fish in the morning with me and Aris was right on time at 4:55AM :wink:
The morning was VERY slow with a few buzzbait misses before I finally put something on the board.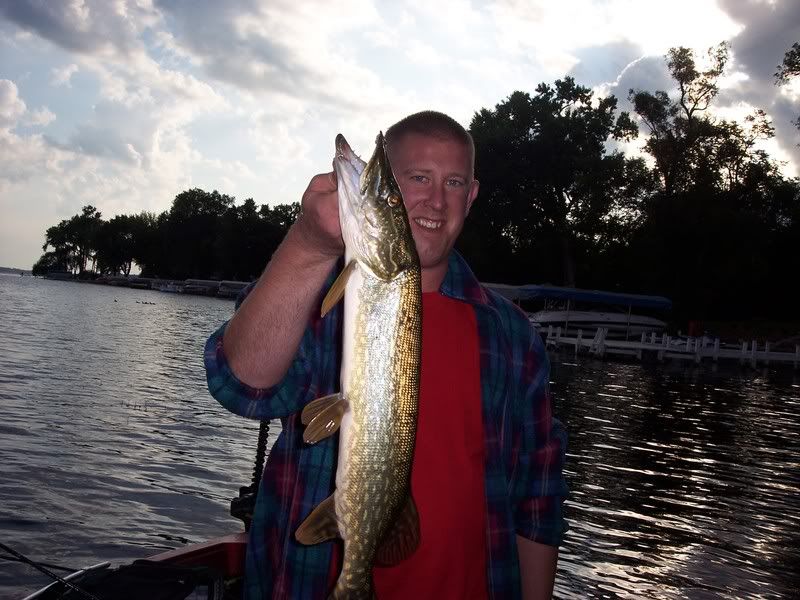 I was praying Aris would not get skunked as it just seemed like that kind of day with strong winds, bluebird skies, and boat traffic everywhere. Finally Aris hooked up on an outside weed edge.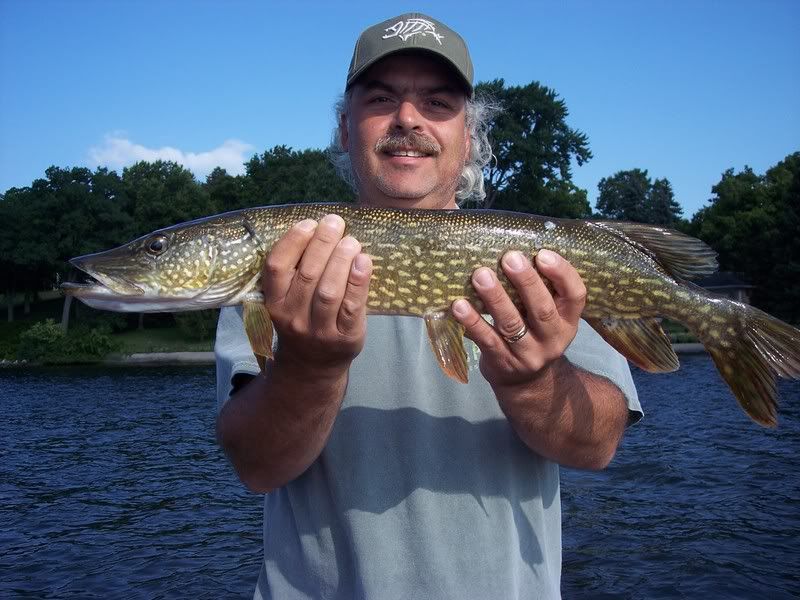 We really were working the docks hard for some bass and were rewarded with a Delavan Football.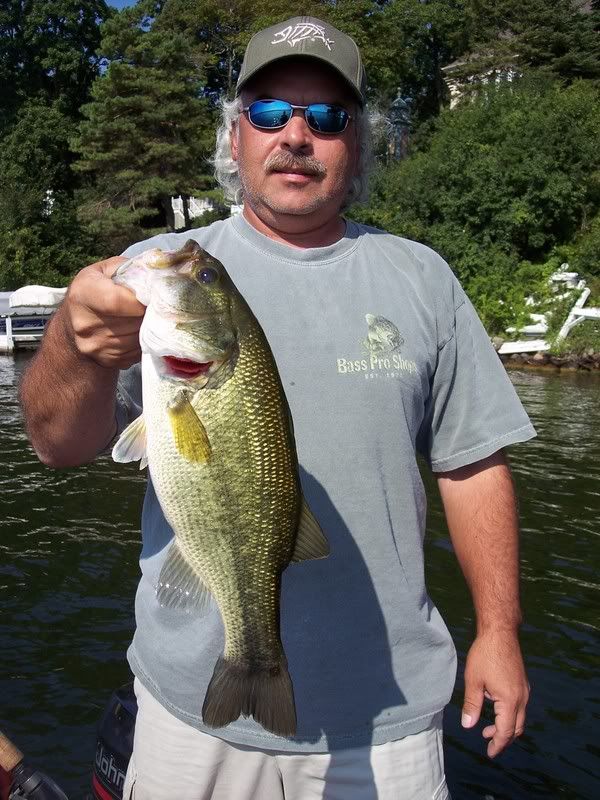 After that several smaller bass were landed and around noon we got off the water. It was a nice suprise for sure and it was a pleasure to finally be able to fish with the Zen-Master 8)
All in all it was a tough weekend with fortunately a few nice fish sprinkled in. Kind of what I expected and I don't imagine I will be going back to after Labor Day when the water cools down and the traffic starts to dwindle.