Discussion Starter
·
#1
·
Got another whopper and a decent eater plus some sort of chinook salmon/trout hybrid lookin thing. Looks pretty freakin creepy to me. DNR conservation officer came around to check licenses and I asked him what it was and he was puzzled. He said it could be a coho. Coho???? I thought. It looks like a chinook to me. He really wasn't sure what the hell it was. I kept it whole and tossed it in the freezer in case I caught some sort of new mutant breed and if the DNR wanted to examine it. Who knows, I could be the first ever angler to pull up a salmon in Axehead history. To be honest, I really don't want my family to eat such an ugly looking thing.
Temps on the cooler side. Mild breeze out of the north. Fished from 5:45 to 8:30. All fish landed before 7am.
Met cubsfan this morning. Good to meet ya Tony.
Here's the catch for the day.
and a few pics closer up of the mutant.
notice the spotted dorsal fin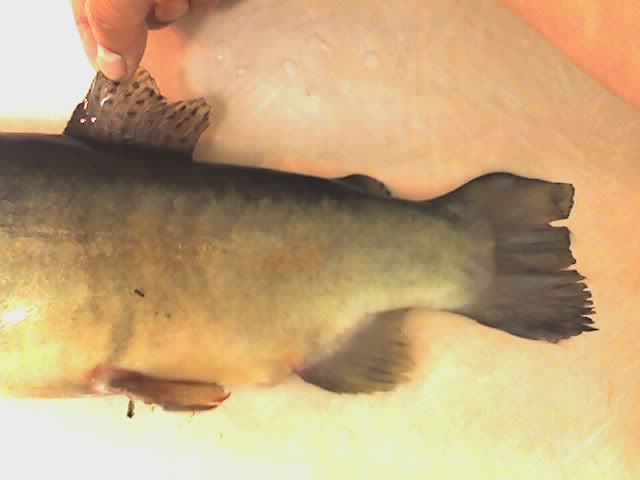 look at the weird, almost feet like fins.