Discussion Starter
·
#1
·
Work was especially brutal today and I had to hit the Lagoons before heading home. Usually, I don't catch a thing, but it's so therapeutic to get out there and enjoy Mother Nature.
Got to Lagoon Six at about 6:45PM. It was nice and humid. To my pleasant surprise, the area by the dike/dam was unoccupied. I couldn't believe it. I threw Senko, Power Worm, spinner bait, crankbait and back to Senko again. I did not get a single bite. The sun was going down and the conditions were too awesome to leave without trying a buzzbait. I put on a Reaction buzz bait and made a few casts. I finally got a nice cast just close enough to the weed line and parallel to shore. Watching the buzz bait slowly skip the surface, I suddenly saw a huge crash on my bait. The fish didn't look too big at first, but then it made one run and took line on me. I couldn't believe it - I've never caught one that worked my drag. It felt big and it did a few swirls and finally got caught up in some moss. Luckily for my braided line, I was able to hoist the fish out and over the embankment. Well, the baby taped out at 20.5" and it was a beauty. This is definitely my biggest fish yet. I didn't have my usual camera with me, so I had to use my cell phone.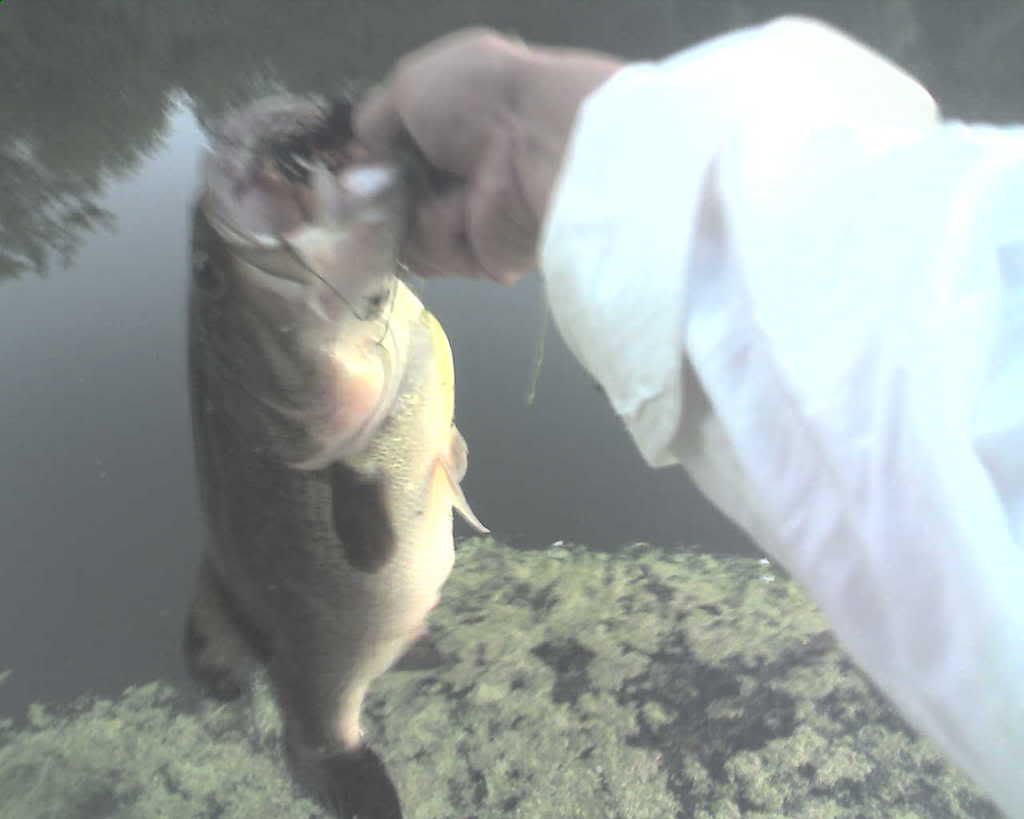 Fish was released. I've now caught two decent size fish out of this place, so I can't bag on the Lagoons too much.