Discussion Starter
·
#1
·
I had not been on the ice in over 10 years, and for good reason. I am no fan of the cold. A few friends haggled me about this Summer and low and behold, I finally gave in. I can't complain, because I was never cold and we caught plenty of fish. Tipus with Shiners and the drops near weeds for the bass, and a small ice jig and waxies worked SLOWLY for the pannies.
As I was walking up, Mark jigged up this slab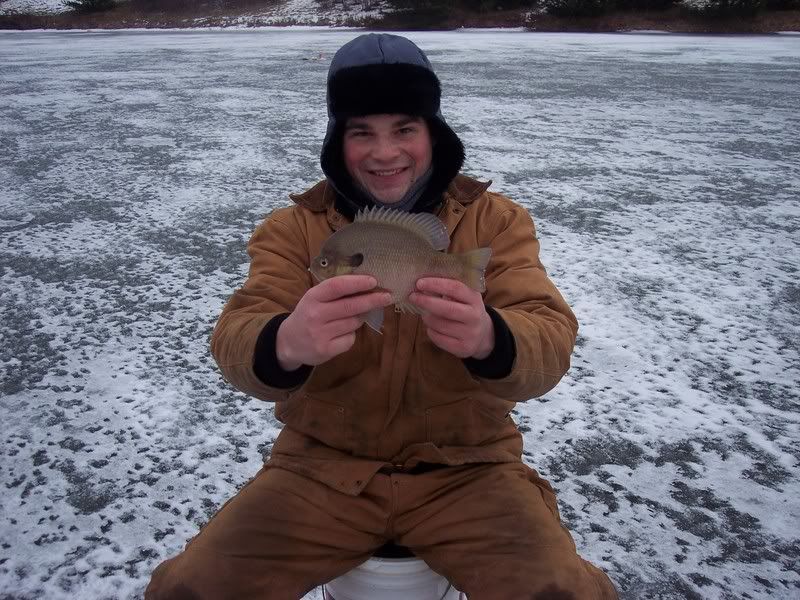 I was lucky enough to arrive a few minutes before the flag popped with one of the nicer bass of the day
Rich sure knows his tipups. It was an enjoyable time out there just BSing and talking about the upcoming year.
Thanks goes out to Mark who invited us out and put us on the fish. He is a dangerous man with that Vex.